US Extends Digital Tax Probe to EU and UK; The Guardian Launches Registration Wall
by Grace Dillon on 3rd Jun 2020 in News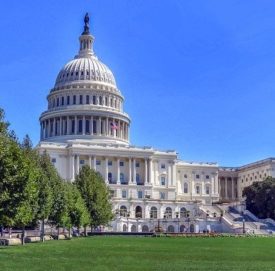 In today's ExchangeWire news digest: the US government announces that it will investigate digital taxes imposed by other countries; The Guardian launches a registration wall, making a fresh bid to acquire first-party data; and OTT revenues are now projected to grow two-fold over the next 5 years.
US government extends digital services tax probe to UK, EU, and beyond
The US government is expanding its investigation into a number of countries that have introduced new digital services tariffs, including the UK, EU, India, and Brazil. The probe, officially categorised as a 301 investigation, could see punitive tariffs introduced against countries with practices that the US considers damaging to its interests.
The decision was announced yesterday (2nd June) by US trade representative Robert Lighthizer, who said "President Trump is concerned that many of our trading partners are adopting tax schemes designed to unfairly target our companies". The move follows the US's examination of France's digital services tax plans last year, which saw Trump's government threaten to tax imports from the European nation.
The probe could stir further tension between the US and the rest of the world. However, the revenues of the country's largest tech firms, including Amazon, Facebook, and Google, are too crucial to leave undefended, particularly as the Coronavirus continues to ravage the economy.
Whilst some will see sense in the government's decision to launch the probe, the move will inevitably further alienate the US. And during a time of national and international crisis, it could prove more damaging than the Trump administration appears to realise.
The Guardian releases registration wall in bid for first-party data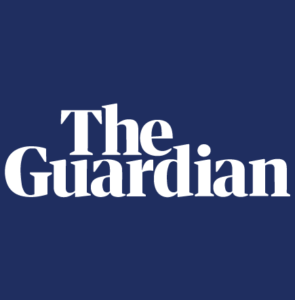 The Guardian has rolled out a new registration wall in a bid to optimise its advertising through first-party data. The publication, which tested the feature last December and again in April, now presents a message asking readers to register for free to access content.
Registering remains optional at the moment, with readers able to dismiss the request by selecting the "Not Now" option. However, non-registered users won't have access to certain perks, including access to the paper's editorial newsletter and the ability to leave comments.
It's a smart move by The Guardian, providing a new supply of first-party data to enrich its ad inventory. After enduring a dry spell as marketers reined in their spend and search engines instigated keyword blocking, first-party data adds a much-needed dimension that could see revenue streams begin flowing again. The newspaper now joins the ranks of publishers, including Meredith and The New York Times, which have implemented a registration wall to boost readership and tailor ad campaigns.
Whilst the move could signal the first step towards introducing a paywall, The Guardian's reputation as an open newspaper makes such a decision unlikely.
OTT Revenue now expected to double in next 5 years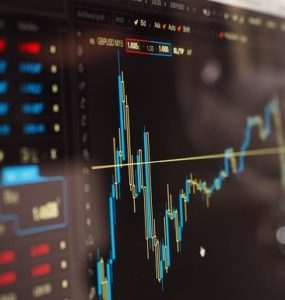 Global revenues from over-the-top (OTT) services, including video on demand (VOD) and revenues from global TV and movies, are now expected to amount to USD $167b (£132.7b) by 2025, a 101% increase from $83b (£66b) in 2019. The figures come from projections made by Digital TV Research, and includes an expected rise in US OTT revenue from $35b (£27.8b) to $68b (£54b) over the same period.
Breaking down its analysis, the firm estimates that subscription video on demand (SVOD) will rise by 103% to $97.5b (£77.5b) from $48.2b (£38.3b), although its total revenue share will remain the same at 58%. Advertising supported video on demand (AVOD) is expected to more than double, growing from $24.3b (£19.3b) to $53.5b (£42.5b) within the same period, an increase of 120%. Revenues from download to own and rentals are also expected to grow by 62% and 35% respectively.
OTT has experienced significant growth in the past few months, as Coronavirus continues to drive the millions of house-bound consumers to seek entertainment. However, some have been wary that the trend could come to an end in-step with the easing of lockdown measures.