ExchangeWire's Rachel Smith on Project Rearc, Premier League Steaming, and MWC
by Mathew Broughton on 14th Feb 2020 in Podcast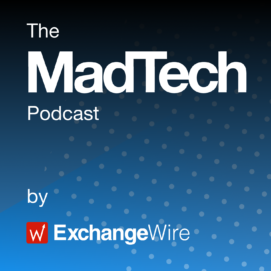 On this week's episode of The MadTech Podcast, ExchangeWire's Ciaran O'Kane and Lindsay Rowntree are joined by the returning Rachel Smith, to discuss the latest news in ad tech and martech.
On this week's episode:
– The IAB has unveiled Project Rearc, a collaborative project attempting to rebuild the digital advertising industry to be fully aligned to the list of consumers, businesses and government. Will the project gain the necessary traction throughout the industry, including the likes of Google and Facebook, to be successful?
– The Mobile World Congress (MWC) has been cancelled following a swathe of sponsor and attendee withdrawals in response to concerns over the ongoing outbreak of coronavirus. Will the ad tech industry return to the event next year? What impact is the outbreak having on the APAC region?
– The new CEO of the Premier League has revealed the division is actively working on plans to launch a Netflix-style direct-to-consumer streaming service for matches, to be tested in overseas markets as early as 2022 before the next domestic broadcasting rights auction. Will such a model work for the UK market, or will an influx of video streaming service lead to a degree of subscription markets? Which overseas markets would be best suited to the service?
The MadTech Podcast is also available on:
Spotify
TuneIn
Apple iTunes
Google Podcasts
Stitcher
Pocket Casts
RadioPublic
CastBox
Deezer