PubMatic's Emma Newman on Apple; Broadcasting; and Project REARC
by Mathew Broughton on 20th Mar 2020 in Podcast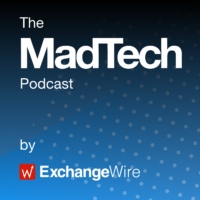 On this week's episode of The MadTech Podcast, ExchangeWire's Rachel Smith and Lindsay Rowntree are joined by Emma Newman, CRO EMEA, PubMatic, to discuss the latest news in ad tech and martech.
On this week's episode:
- Apple have been fined by the French antitrust regulator (for a second time) for cornering the market with a preferred deal with two wholesalers, which meant others weren't able to compete. They are being fined USD$1.2bn (£1.0bn). In February the French competition authority also fined Apple USD$25m (£21m) for deliberately slowing the operating systems on older iPhone handsets. Is this going to hurt Apple, at a time when they are forced to close retail stores across the US and probably other countries, due to coronavirus fears? Is this an indication that French antitrust authorities mean business and will this be potentially the first of many fines they will issue to tech giants in the coming year?
- Business Insider reports on some internal stats from IPG's Magna Global into the impact that cancellation of live sports is having on some broadcasters and advertisers in the US. We discussed this issue last week on the MadTech Podcast in connection with the impact that a potential cancellation of the Olympics could have on advertisers' budgets. This week we see that broadcasters in the US are expecting a dip in viewer numbers as a result of the cancellation of live sport but that overall viewer numbers are due to be up as more people tune into news and entertainment, confined to their houses. It's also anticipated that streaming services will see an increase in viewer numbers. This is all good news for advertisers seeking to invest those dollars which were planned for live sports, elsewhere. Roku was extending their upfronts to allow advertisers impacted by live sports cancellation to participate, and Hulu, Amazon and YouTube were all offering rate card for advertisers wanting to invest in streaming and video. Will this current Covid-19 crisis push advertisers to channels such as TV, video & audio, where there might be more audience than usual?
- IAB Tech Lab have put a bit more detail behind their new project - REARC - which is aimed at helping the industry move beyond relying on third-party cookie targeting. The project intends to move the industry to a privacy-by-default environment, but is stopping short of developing an identity solution. DigiTrust, Tech Lab's existing ID solution, which relies on third-party cookies, and will be available until the cookie is phased out. They instead want to focus on compliance and standards, creating a foundational capability for the industry. The have joined the W3C, who are working on an identity project, and are calling on others - privacy groups and browser owners - to participate. Are there too many ID solutions being developed out there, by AdTech companies, which is making the issue one of competition for who can own an ID solution, rather than creating a solution for the benefit of the industry? Is there a potential middle ground between the privacy and browser community and the advertising community, as Dennis Buchhiem suggests and if so what does that look like?
The MadTech Podcast is also available on:
Spotify
TuneIn
Apple iTunes
Google Podcasts
Stitcher
Pocket Casts
RadioPublic
CastBox
Deezer

PubMatic
PubMatic (NASDAQ: PUBM) delivers superior revenue to publishers by being an SSP of choice for
agencies and advertisers. PubMatic's cloud infrastructure platform for digital advertising
empowers app developers and publishers to increase monetizati...
Powered by PressBox
AppleIdentityPodcastTargetingTechnology