Retail Delivery Group's Dan Hodgson on Cookie Pop-Ups, the Apple-Epic Verdict, and Post-Cookie Preparations
by Grace Dillon on 17th Sep 2021 in Podcast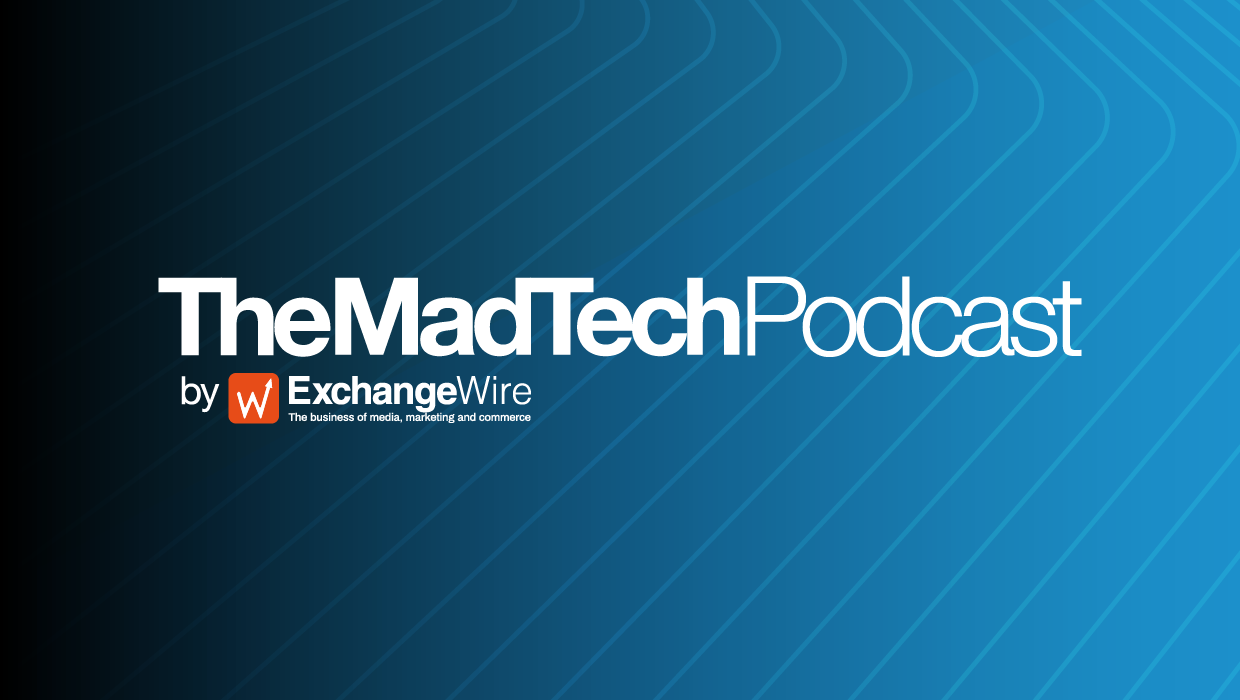 On this week's episode of The MadTech Podcast, Dan Hodgson, commercial lead at Rail Delivery Group, joins ExchangeWire's Grace Dillon and Rachel Smith to discuss the latest news in ad tech and martech.
Together, they cover:
– The UK's information commissioner, Elizabeth Denham, has appealed to the G7 to join forces in order to clamp down on the use of cookie pop-ups. The technology is largely disliked by internet users and maligned by privacy advocates for employing so-called "dark patterns", which they maintain mislead people into accepting invasive practices.
The meeting, hosted last Tuesday, saw the data watchdogs of each of the seven nations raise a technology-related issue which they hope to solve collaboratively. Expanding on her decision to bring up the problem of cookie pop-ups, Ms Denham explained that the "fatigue" users develop from having to interact with so many of these notices "is leading to people giving away more personal data than they would like to".
The Information Commissioner's Office (ICO) also said that they would use the meeting to pitch their "vision of the future", in which internet users will have the control to set lasting privacy settings on their browsers and devices rather than having to reset them upon each website visit. The ICO believe that this approach will "ensure that people's privacy preferences are respected" whilst simultaneously improving the customer experience, and say that it is both technologically feasible and will adhere to data protection regulation. Some commentators have been critical of the watchdog, saying that the ICO have so far failed to enforce existing regulation, with most cookie banners already currently breaking the law.
– A federal judge has ruled that Apple must allow app developers to offer customers alternatives to in-app payments. Last Friday (10th September), judge Yvonne Gonzalez Rogers issued an injunction against Apple's practice of forbidding developers from directing users away from the App Store's payment system. It was previously compulsory for many developers to make all in-app transactions via Apple's App Store, from which the tech giant took a commission of either 15% or 30% (15% for developers whose turnover is <$1m per year. 15% after one year - similar to rates charged by Google, Amazon, Galaxy, Microsoft's xBox).
The ruling follows a lawsuit filed against the iPhone-maker by Epic Games, who sued Apple after the company blocked them from the App Store for attempting to circumvent Apple's payment policy. The Fortnite-maker had offered players of the popular game a 20% discount on in-game currency ("V Bucks") if they bought them directly from Epic Games, and not via the App Store. 
Rogers stated that the tech giant's "anti-steering provisions hide critical information from consumers and illegally stifle consumer choice", but wrote that "the Court cannot ultimately conclude that Apple is a monopolist under either federal or state antitrust laws". Friday's order aside, the court largely sided with Apple, with Rogers ruling that Epic will have to pay the tech leader damages for violating their contract. Epic's hopes to introduce their own app store on iPhone were also dashed by the ruling.
– Advertisers' desire to try new ad offerings built by publishers for the post-cookie era has dropped dramatically since Google announced that they will postpone deprecating third-party cookies on Chrome until 2023. According to a report from Digiday, whilst interest in cookieless solutions remains, the decision has caused the momentum behind adapting to them to slow down, with publishers fearing that advertisers will avoid investing in these new offerings.
Delaying the huge infrastructural change has already caused some advertisers and agencies to be less aggressive in their approach to trialling new solutions, with many opting to spend less on a "test-and-learn" stance than investing more on an intensive period of testing. Whilst some actors have reduced spend with their publisher partners, others have maintained spending levels, but shifted spend to other areas, whilst others still have delayed testing until closer to the new deadline.
Yet, there is a silver lining to the hiatus - it has given publishers more time to build and integrate more developed features into their new solutions. One publisher executive quoted in the article explains that they now have time to collaborate with third-party measurement vendors to include metrics like brand lift and sales or to develop them internally. Another says that they have begun working more closely with a vendor to refine their anti-fraud and brand safety measures.
App StoresAppleCookiesPodcastPost-CookieRegulation