Company details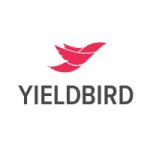 Yieldbird
Categories:

AI & Machine Learning; Header Bidding Technology; Inventory Management; Publisher Ad Server; Revenue Management Platform

Website:

Email:

Geography:

Location:

Specialism:
PressBox
Teleman, a TV programme website with high-quality traffic, sought to monetise its website while prioritising user experience. Yieldbird's PriceGenius automated pricing solution was implemented to optimise existing ad slots using advanced analytics and machine learning. This resulted in a 25% increase in RPM and improved fill rate, with higher quality ads.
Company description
Yieldbird is a Google Certified Publishing Partner that helps Publishers grow their programmatic business with 5 proprietary products, all aimed at optimising Publishers' efficiency and profitability. As a leading provider of yield-optimisation products and services, Yieldbird helps more than 300 publishers worldwide manage ads and increase revenue from programmatic advertising.