Why Ad Networks Should Be Tooling Up For The Client Direct Fight
by Ciaran O'Kane on 24th Jan 2011 in News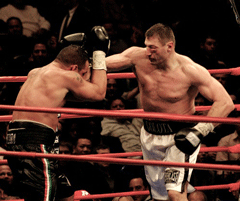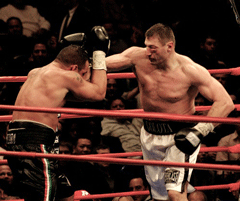 With the launch of GMM and the growth of the DSP market it was inevitable that the big DR ad nets would eventually take some rear guard action. Depending exclusively on the good will of agencies is now a precarious business model. And it looks like the biggest DR ad network in the UK market, Specific Media, is looking to lead the charge. Specific is hiring a lot agency people with client-side experience in what looks like a move by the ad net to counter the growing long-term threats to its business. It wants to own the client direct client relationship. This is a smart move. Here's why other ad nets should be implementing a client direct strategy.
The DSP Market Eating Into Ad Network Revenues
There is a myth that DSPs and ad nets can work together harmoniously on the plan, returning superior performance for the advertiser. Rubbish. The DSP exists exclusively for agencies to aggregate supply, leverage client data and ultimately lessen the reliance on ad networks. There's already talk that ad networks are getting hit by the growth of the DSP market. More spend is going through the channel. And with Invite, Turn and MediaMath now offering managed service as well as the self-service platform, the squeeze will continue. It's going to get tough for ad networks going forward. This year will be a watershed in the UK display market. Unlike the US, the agencies are the dominant force here. They dictate the terms. Agencies are going to get serious about automated display buying in 2011. They're going build out their offering. And it won't be just a half-arsed leasing of DSP tech. They're going to hire the right people, and develop the data infrastructure necessary to trade successfully through the DSP platforms.
Agencies Aping The Ad Network Model
The ad network model has been successful for over ten years. DR ad networks, in particular, have been rewarded handsomely for their superior optimsation skills - and rightly so. WPP is now looking to reverse that trend by launching its own ad net, GMM. The GroupM Marketplace is being given every chance of succeeding. It has hired ad net personnel to optimise and build publisher relationships. Of course it's easy to get publisher inventory when you're rolling into trading agreements with big pubs. GMM will also have no problem getting budget from the biggest display buyers in the market. Doubtless, it will be sitting on every DR plan across WPP. Specific Media et al are likely to see their allocation dwindle. And when it gets into its optimisation stride, some of these ad nets will be weeded off the WPP agency plans. Ten years of optimisation experience is still going to be a massive point of differentiation though. Agencies might have access to DSP platforms, 1st and 3rd party data supply as well as ad net tech. But developing that world-class optimisation layer is going to take a while. Therein lays the opportunity for the ad net. In a pitch for DR budget from the client direct, the ad net has very chance of winning that budget.
Disrupting The Agency Model Is Possible
Despite the power wielded by the UK agencies, there is a precedent for disrupting the model. Criteo came into the market several years ago, and decided to work around the agencies. It decided to go directly to e-commerce advertisers, and pitch its re-targeting solution. It worked: Crtieo managed to build out a successful display business by effectively disintermediating the agencies. It remains the only ad net to go head-to-head with UK agencies, and win. Ad nets are tied into agency budgets but they need to consider their future. A break will need to happen in the next twelve months. The likes of Yahoo, AOL, Adconion, Unanimis and Microsoft must now start preparing for an age when they'll be side-lined by the DSPs and agency ad nets, such as GMM. Maybe these guys have too much to lose by competing directly with agencies.
Private Exchanges Will Offer Greater Supply To DSPs And Agency Trading Desks
The majority of exchange buying is currently done across long-tail sites on GDN and OpenX. It's meant that the dynamic supply of top-tier inventory has remained out of the grasp of DSPs and agency trading desks. The private exchange phenomenon is going to change that this year. Admeld has already announced deals with the Weather Channel and IDG. I suspect that we'll see private exchanges pop up right across the market. What will this mean for ad nets? More access to premium supply for DSPs – and yet another point of differentiation gone for ad nets. Tom Jenen noted in an end-of-year review post on ExchangeWire that ad nets will ultimately have to focus more on the demand-side. They won't be able to aggregate supply for very much longer. I agree completely with him. And if these private exchanges really take off it's difficult to see where ad nets will be able to get premium inventory from. This makes it even more imperative that they begin to win these client direct relationships. Agencies, through the DSPs, will have access to the same supply as ad nets. Networks will be disadvantaged as the agencies will also have access to client data. Sure agencies will continue require the optimisation nous of ad nets. But how long for? What happens when the media buyer has discovered how to optimise? What then for the ad net? I think the so-called "pivot" is now required by ad nets if they are to have any longevity in this business.
Ad NetworkAgencyDisplayDSPProgrammaticPublisherTrading