RTB Coming To AdScale In 2011 Says CEO Matthias Pantke
by Ciaran O'Kane on 23rd Feb 2011 in News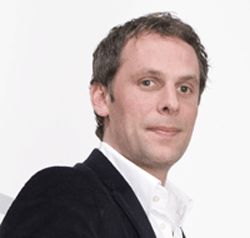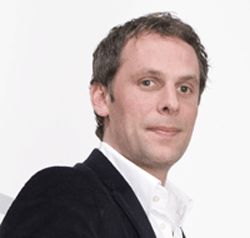 AdScale is the biggest display marketplace in the biggest display market in Europe. It therefore matters. A lot. And in terms of real-time dynamic supply it is crucial to the growth of automated buying. Matthias Pantke, CEO of AdScale GmbH, recently spoke to ExchangeWire about RTB in the German market and why AdScale still matters to German publishers and advertisers.
AdScale now has a bigger reach than GDN in Germany. For those unaware of AdScale, can you give a quick overview of your offering?
AdScale is Germany's leading marketplace for online display advertisement. AdScale has its own proprietary ad serving technology, which is complementary to all other ad servers. We are positioned as an open and transparent marketplace. Media buyers and sellers use our state-of-the-art 3rd party applications for targeting, video ad serving to increase transaction volumes. The platform has an integrated video ad marketplace, allowing content owners to distribute their own content. Marketers can also buy ad space alongside this content.
AdScale is a complete marketing solution for small and medium publishers. For larger pubs with higher traffic volumes, AdScale is used alongside existing ad network partners and slaes teams.
AdScale is the only marketplace in Germany that has managed to gain critical mass on the supply and demand side. We are ranked first now in terms of UU's - ahead of the Google Display Network. Unlike other ad exchanges and ad marketplaces, we augment our platform business value chain by generating demand through AdScale's own sales team.
How is AdScale currently working with publishers and sales houses in Germany? Are you selling their non-guaranteed inventory directly to the agencies? Would you say that Adscale is more ad network than exchange?
We are selling inventory both directly and indirectly for publishers. This depends on their size and their sales strategy. Publishers can control the process through our interface. Given that we have a self-booking facility, a dynamic pricing mechanism and the option to optimize campaigns "on the fly" – for both publishers and advertisers - I would definitely describe Adscale a marketplace.
Presently AdScale does not give buyers access to real-time inventory. Is this because there is little demand for RTB?

Yes. The demand for RTB technology is so far very limited in Germany. However, we are already offering a passback/callback solution for targeted campaigns for advertisers and publishers.
Are there plans to make AdScale inventory available through RTB this year?
We intend to roll out our RTB offering in Q4 2011.
Will the AdScale RTB offering, when it does come to market, look like a private exchange? Will you only trade with agency desks and direct advertisers?
We do not believe in the viability of the private exchange model. One of the core strengths of ad exchanges is aggregation of both demand and supply - and this strength would be very much weakened through a private exchange model.
Are you likely to partner with a 3rd party DSPs?
Yes. Once we make our inventory accessible for RTB, we will partner with DSP's - so long as AdScale maintains the relationship between the advertiser and publisher.
What's to stop SSPs, like Admeld, Rubicon and Improve Digital, aggregating supply from your existing publishers and offering their impressions in real-time?
The decision to use a SSP to optimize revenues is obviously completely up to the publisher. SSP's are not driving their own demand to publishers. I think that the real draw for publishers will be a combination of yield-technology and demand generation. Since we cover a very high percentage of the local German market, we believe SSP's will only be good for cross-border and international campaigns.
Are there any plans to help publisher and sales house partners manage and leverage their data within the Adscale platform?
Yes. We are currently working on a profile and data feature which will complement our already existing features to optimize the publishers' yield and performance (for marketers).
How do you see the RTB market evolving in the German market? Are we likely to see slow growth this year?
We believe that RTB will start to gain traction in the German Market over the coming months, but mainly in the direct response and performance market.
Ad NetworkAgencyDisplayPerformanceProgrammaticPublisherTrading