The PostView: The Race For "First Look" Access To Premium Publisher Inventory
by Ciaran O'Kane on 23rd Feb 2012 in News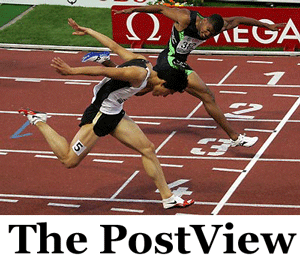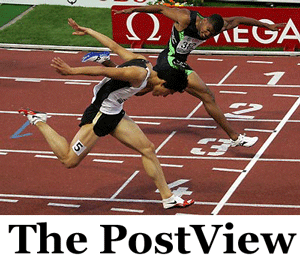 The PostView is a new column written by senior execs working in the European online advertising industry.
The supply chain has always been in a permanent state of disruption. From ad networks to retargeting networks to SSPs to the Trading Desks – there has always been demand for a publisher's inventory. But now, fuelled by the growth of RTB, is it becoming even more competitive and territorial?
The battle lines are being drawn for "first look" at premium inventory, which is going to result in the major disruption of the existing publisher revenue monetisation model.
For those not in the know, the "first look" is effectively a process where publishers pass inventory to a buyer or set of buyers before the rest of the market. Retargeters have profited from this for a while now. Not necessarily in real time, but taking the first ad calls on a lot of premium publisher's inventory. Ask yourself, when you leave a retailer's site and continue surfing the web, how quickly do you see a personalised ad? Skip from a well-known ecom site without purchasing and there is a high chance you will see a personalised ad about a product on the first pages of a premium publisher.
The "first look" market is opening up. The SSPs have now enabled the trading desks to start getting a sniff of this first impression before anyone else.
The question of who should get the first is no doubt being heavily analysed and assessed within the big publishers. But why would a publisher even enable "first look" access? Well, it helps with automation. Publishers want to automate standard inventory selling. It makes sense for them to do so from a work flow efficiency perspective.
The question remains: are they leaving money on the table? Can RTB buyers sustain the fill rates required for these publishers? Are they able to fulfil this at the higher yields, making this supply channel more profitable for publishers than their direct sales channels? The jury is still out. Publishers want to work closer with the trading desks and agencies. And "first look" (particularly with the trading desks) facilitates and strengthens trading relationships and deals. Securing "first look" from key publishers could well be a key function of the agency side trading team going forward.
There's an argument to be made though that looks at why a publisher wouldn't give "first look"? The reality is if the inventory is looked at by an RTB bidder and passed back, then it can be monetised into an open exchange. No risk in that case (if the publisher already sells inventory on the exchange).
The only issues are whether a) the inventory that has been allocated on a "first look" basis could have been fulfilled at higher yield and/or revenue via a direct channel or b) whether other bidders would have helped inflate the price by stimulating more competition and demand on the auction. And this is a big point. Is "first look" limiting the yield publishers could be creating?
It's about supply and demand and publishers need to be manipulating this in their favour. If they are reliant on one trading desk, they could be setting themselves up for failure.
Regardless of industry opinion on whether "first look" RTB access to publishers is a viable, sustainable model, there is a lot of momentum being built from the trading desks. Private Exchanges are popping everywhere up, giving trading desks with "first look" access, ahead of ad networks. With the emergence of this trend, some ad networks simply are no longer getting "first look" at premium publishers. But just because a handful of deals have been done by the trading desks doesn't mean they have locked down the "first look" access. Retargeters armed with affiliate money and client direct relationships continue to sign some big deals with publishers.
Why are they able to do this? Retargeters are arguably in a stronger position than the trading desks to monetise inventory more effectively for a publisher. Depending on the margin they are making, they have the ability to drive eCPMs higher, purely based on the CTR performance they're currently driving. They may also have more spend flowing through them than the trading desks. For these reasons alone, they could be a more lucrative partner for publishers looking to better monetise those first look impressions.
Publishers understand the opportunity available. But the trading desks have still to play their trump card: namely, brand spend. In addition to retargeting budget, trading desks are also in a position to leverage brand spend, which could ultimately outweigh the yields the retargeting networks can deliver and probably also top their scale too.
How important will the likes of Comscore be in this looming battle? New measurement metrics like the vCE could help demonstrate the value of a) premium publisher inventory but also b) ad calls further up the delivery chain. If these new metrics prove the value of premium inventory beyond what current click based performance metrics do, then we could see a real fight emerging. Xaxis, Audience on Demand, Accuen, Amnet, Cadreon will be looking to aggressively take on the likes Criteo, Struq, Next Performance, MyThings et al for that precious "first look" at premium publisher inventory. Things are going to get interesting.
Ad NetworkAgencyDisplayProgrammaticPublisherTradingTrading Desk