Moving Beyond Differentiation: Why Diversification Can Evolve The Agency Economic Model
by Ciaran O'Kane on 15th Nov 2012 in News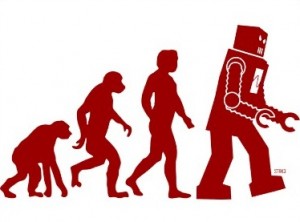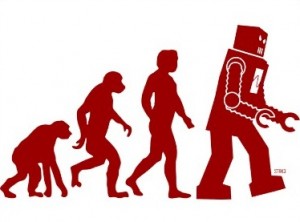 The agency model has been getting a kicking in the trade press (US mostly) of late. People who have never worked in an agency have been writing derisory reports concerning flailing business models, stunted innovation and even at times media buying practices bordering on the unethical. Agencies are often viewed as the least innovative element of the data-driven economy. All of this is complete misinformed nonsense from people who have no real grasp of how the agency model functions. The agency is still relevant, and has still a fundamental role to play in the eco-system.
Much of the criticism stems from the fact that agencies have often been too slow to move. In some cases agencies were slow to adopt new technologies and channels, but history has proven that the agency service model has been able to continually adapt to new technology and continue to differentiate its offering. And now to a greater extent, the speed of technology evolution is helping to speed these cycles of differentiation.
Continue to differentiate, but to what end?
The reason agencies differentiate is to retain and win new business. It can actually draw paralells to modern ad technology – where, on the surface, everyone looks the same. But fundamentally, agencies continue to differentiate in order to be afforded the opportunity to be the provisioner of media buying services, as this is still inherently linked to the core revenue models (exceptions made in cases where strategy and planning is remunerated differently).
But what becomes of this strategy when global brands begin to take more ownership of media buying. Reckitt Benkiser have long had video buying responsibility in-houseed. Kellog's has repeatedly gone on record about working directly with Google. P&G have an extensive relationship with Audience Science. Long term, simply differentiating for the purpose of making money from media buying may not be enough. Instead will we begin to see diversification? Forms of diversification which truly reduces the reliance on the % of spend business model?
Have we been here before?
Some may argue agencies have diversified already. About four years ago, TradeDoubler decided to white label its affiliate network technology to agencies directly. Agencies then became 'affiliate networks' (in reality more of a finance and admin clearing house). Was this diversification? No. It was a way of increasing operating margin from an existing transactional media channel that the agency offered a service in.
Moving forward to 2010, we saw the Trading Desk emerge. Was this diversification – or a means to increase operating margin from an existing media buying service?
True diversification comes in the shape of adding revenue streams, which are detached from simply the amount of money clients spend on media.
Data/Analytics Consultancy
Smarter agencies have diversified by adding analytics and data services – operating almost as consultancies and remunerated on a fee/project based work. This is an incremental engagement from an existing client base. Whether Staffed with econometricians and statisticians, theses new entities enable agencies to offer a product which is monetised regardless of whether that agency provides media buying services.
We're now seeing this take shape at a holding group level. Fabric (WPP) and Annalect (Omnicom) are two notable examples. In the case of the latter, it is morphing beyond the typical trading desk offering. It is a solution based on delivering product at the intersection of "data, technology and analytics".
By bringing these functions to a holding group level it can help deliver in two key areas: 1) the ability to leverage economies of scale as building a 'big data' stack can often be too expensive and 2) protect the revenue stream. Agencies within holding groups could be forced to turn a diversified revenue stream into a key differentiator. With agencies continually getting squeezed and scrambling to offer clients even more, this could well be offered as a compelling 'value add'.
Evolving into an ecommerce and publishing business
Forward Internet Group is arguably one of the most interesting (and under rated) companies the UK, if not Europe right now. Tracing its remotes back to its days in Search Marketing, it decided long term that it had the capability and resource to own its own commercial assets – without being 100% reliant on picking up PPC/SEO briefs.
Starting initially with developing its own e-commerce practice, it now owns numerous niche e-commerce businesses with its own owned distribution and logistics channel.
This was then followed with the acquisition of struggling assets, including USwitch and Factory Media. Forward Internet added value to these distressed assets by integrating them into its existing infrastructure – enabling it to move into the publishing world.
Forward Internet Group has effectively evolved from a search agency to an internet group that now builds, acquires and invests in new businesses. And in the process has blazed a trail for other agencies looking to diversify its core business beyond media buying.
Becoming a tech development company
There is also evidence of technology-driven diversification closer to the home of programmatic buying. While not as broad as Forward Group, FlxOne is a great example of an agency developing a strong reputation in technology and data.
Blue Mango Interactive is a leading Dutch digital agency, part of a larger entity called Greenhouse Group. Like most digital companies from the Netherlands, it quickly became a real innovator within the RTB space. In an effort to innovate and diversify, it spun off a technology development arm called FlxOne.
FlxOne is now developing apps to sit on top of the AppNexus platform. The company saw a big opportunity to distribute its product beyond its own market. Afterall, any innovation executed in the Dutch market around RTB is only as scalable as the core markets it can serve – as it lacks the abilityaccess global demand. FlxOne answers these challenges by building technology solutions that can be leveraged by the global demand base of AppNexus.
"It's crucial to build long term defensible strategies, otherwise you'll be out of business surprisingly soon. Especially in the programmatic buying space where media buying becomes a commodity. If everyone can buy media, how would you differentiate? Through technology and innovation we're able to really add value to our clients" notes Kim van der Zande, Chief Strategy Officer of FlxOne.
He goes on to add that most agencies are likely not equipped to execute a strategy like this: "Agencies are designed to offer services to their clients, not to have an innovative spirit and build high-tech products. It can become a big challenge to change a company so dramatically. Spinning off a new company or acquiring an existing one might just be the the most viable strategy to incorporate these new values into the agency lifestyle".
Agencies still fulfill a valuable role in the ecosystem despite what some dissenting voices say in the "trade press". But the ability to differentiate will need to be replaced with the ability to diversify, develop new revenue models and move into new avenues to ensure the agency remains relevant and competitive. Smart agencies have always developed great 'product', but whether they have the requirements to move into the next phase of technological development is still open for debate.