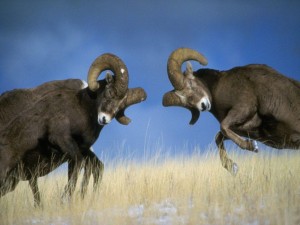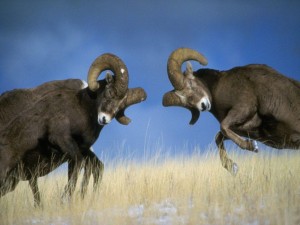 One of the biggest trends in the digital advertising/marketing space is the movement to replicate more traditional consultancy-like models. It is not a new business model by any means. Accenture has been in operation since the 1950s - and we have seen huge solution providers, like IBM, build a strong consultancy practice across its business over the past ten years. However, more recently in the advertising space, it is the agency groups that have been focusing heavily on their consultancy-centred strategies.
Consultancy Investment Trends

Recent investments made by the likes of WPP and Publicis are pointing to the way consultancy practices, and the capabilities that accompany them, are going to be circulated throughout their networks.
WPP acquired a 20% stake in Globant, a software development company based in South America (prior to its investment in Globant, WPP also acquired a majority stake in Acceleration, a global consultancy practice specialising in digital marketing technology).
At the time of the investment, Sir Martin Sorrell went on record, which went some way to explaining the longer-term agenda of WPP's ambitions.
"Increasingly, clients want better coordination between their IT departments and their marketing departments, between their Chief Information Officers and their Chief Marketing Officers. There are many consulting companies, or digital agencies, that are experts in one function or the other. Few, if any, do both, and even fewer can integrate deep technical and creative capabilities on a global scale as Globant does. Partnering with Globant will allow our companies to increasingly provide our clients with insights and skills that will make their digital marketing efforts even more effective and simpler to manage, at both the front and back ends."
It was this distinction between the front and back ends that was echoed in an interview with Adexchanger at the time:
"Our traditional target is the marketing function or the CMO – now it's moving more toward the CIO and the information and technology function."

It is clear that the move more into the area of information technology and software/hardware architecture will require a rethink of strategy from the big holding groups to build those capabilities on a tech and resource front into their present offering. This was also echoed in a recent insights report compiled by the The Jordan Edmiston Group where it concluded that agency-led services were becoming more like marketing-based services.
As recently as last week, GroupM officially unveiled their new consultancy arm. Based on their moves over the past 12 months, this was hardly surprising. What was interesting, however, was the claim they are not looking to compete with the likes of Accenture, McKinsey, et al. There is a belief that these consulting giants are not focused on the sales and marketing practice. Expect that to change. Accenture already has a digital media division. There are murmurs that some of the work McKinsey are doing with big brands encroaches onto media territory. Then, of course, the likes of Sapient Nitro and Cognizant are more firmly camped in the marketing field. GroupM will begin competing with these firms more aggressively.
Agencies vs Consultants: Are The Lines Blurring?
In understanding the resons why agencies are gravitating towards the consultancy model, it is important to grasp an appreciation of the fundamental differences between the consultancy offering and the core proposition of an agency.
Zoë Steventon, Managing Director at Infectious Media, and previously marketing director for SAP, comments:
"In my experience, the difference between agencies and consultancies lies in their key strengths. For agencies, this is commonly implementation, where consultancies focus at the strategic level. This is obviously very simplistic, and I've worked both in and with agencies with strong strategic vision and consultancies that implement (though frequently this is through networked delivery houses). What I've found striking is the position consultants hold as trusted advisors (a hackneyed, but never improved upon term). It's uncommon for an agency to have very senior level cross-discipline client contacts, but it is this access that enables consultancies to build up a broad view of the business and its strategic challenges.

"With this access comes some implicit working practices, including the ability to operate at senior levels, speaking the language of the 'C' suite, and to offer expert independent counsel. Good consultancies play the long-game – long-term relationships, built on trust.
"The question is, do agencies need to act more like consultancies? No one doubts it's always good to have senior-level client contacts and long-term relationships, but agencies do great work and great business, so what's changing?
"In our industry, the answer is data. The conversations we have with advertisers today are markedly different to even 6-12 months ago, commonly involving first-party data and how best to use this unique data set to deliver competitive advantage.
"This is the crown-jewels of any business, so it is not surprising that decision-making is escalated up the organisation. With this senior-level visibility comes consultancy-level expectations, so investing in, or acquiring, these skills to match client requirements makes good business sense, especially if you are then able to marry these with excellence in implementation."
Where Agencies Can Compete Against Consultancies
The agency model is adapting and will continue to evolve. As outlined earlier, the large agency networks are already investing in this future.
Damian Burns, Director of Global Agency Sales, Google, believes the size of the prize of owning the future digital business strategy for brands means it is inevitable the two traditional business models of agency and consultancy will at some point collide.
"The big opportunity in the digital marketing world is to be the change-agent for businesses eager to catch-up with the consumer. Heavyweight involvement in driving and executing the evolution of Brands' web infrastructure, business models, product, content and marketing strategy represents a multi-billion dollar revenue opportunity - and one growing at consistent multiples versus the analogue sphere of operation, for most agencies and consultants. I am, therefore, not surprised to see these two parties treading on each others' toes.
"From the agency world's perspective, I see three imperatives for fending-off the consultants.
1) Don't Try & Be the 'Amazon Of Agencies'
"A defining principle of smart strategy is knowing what not to do. Many agencies try to cover every inch of ground in digital - aspiring to offer multiple service layers across too many fast-evolving marketplaces, borne out of myriad technologies, platforms and devices. 360-degree coverage and depth worked (profitably) for agencies in the limited spectrum of traditional media, but fails fast in digital where the next big things are far too often short-lived fads or large audience platforms which fail to convert into effective marketing vehicles.
2) Extend & Contract Services Smartly (Hunt Elephants, Not Mice)
"Too often, we see marketers distracted by the sexiness of the NEW - to the detriment of the BIG. The $80bn+ global Search, Display and Video business would be so much further ahead if the industry dedicated sufficient resource to delivering truly outstanding global offerings in these fields - instead of spraying far and wide to cover the infinite bases of the latest bells and whistles. The oft-touted 'Lumascapes' showing the complexity of Digital sub-ecosystems are very strong indicators of the distractions at play - and it is only going to get worse - we can expect a Lumascape of Lumascapes very soon.
"Judging by the speed at which the major holding companies ramped up their Trading Desks, there are plenty of smart business minds at agencies. These people need to take a front seat in terms of driving focus on the largest and most strategically important business opportunities. They need to prioritise the biggest (current/future) marketplaces, offering the greatest reward, and ensure they are relentless in driving delivery of market-leading product. Conversely, they also need to take a rational approach to adjusting the focus on existing service areas which no longer warrant the attention of yore.
3) Embrace & Disseminate Technology Solutions - Fast
"Agencies have never had a bigger opportunity to differentiate themselves from the competition via high-value, strategic services. Digital provides hard-wired connectivity between marketing activity and business performance. As a consequence, it enables agencies to assume an absolutely integral role in the fabric of their clients' businesses.
"When this is coupled with the 'rise of the machines' i.e. Programmatic, there is an opportunity for agencies to deliver not only game-changing performance improvements, but also more strategic value to their clients. These technologies liberate agencies' top talent from mundane grunt work and enable far more strategic, high-value activities. Agencies need to move faster on capitalising upon this opportunity. I believe a key accelerant will be top-table representation for the technology-fluent business minds at agencies, i.e. those who not only understand the functional capabilities of various technologies, but also appreciate their strategic and commercial business application.
"Agencies have always had challenges with the 'siloisation' of functions, and the situation has actually worsened with the advent of digital. In particular, there is currently wide-scale duplication of resources on Programmatic Search/Display/Video. The U.I.s, skillsets, mindsets, metrics and goals across these three areas show tremendous overlap and there is a big opportunity to fuse them into a single, solution-based service function."
Room for Service-Based Organisations?
The paths being trodden by agency and consultant practices are squarely focused on the CMO/CIO. Agencies are looking to navigate from front to back end, and vice versa for those already entrenched in the CIO office. Long-term, what role is there for either?
Large brands are beginning to mobilise their enterprise marketing stacks. This is much more complex than the ad technology stack, and the architects of these strategies are being drawn up by a new breed of marketing technologists. Mayur Gupta, Global Head of Marketing Technology at Kimberly Clark, recently outlined what the marketing technology stack could soon resemble. He labels it the mOS (marketing operating system), a complex, myriad interwoven systems, solutions and processes.
He also commented on the larger point of where and how service providers provide long-term value to brands:
"There is no doubt about the tremendous amount of shift, or rather "convergence", that is happening right now in both the IT Services and Marketing Services space. Just recently, I read a blog from Scott Brinker about the blurring of agencies, software vendors and IT Shops. The last five to eight years have seen a number of acquisitions by the big wigs – IBMs and Oracles of the world trying to move away from the conventional Technology Services and Product companies, to leading Marketing Technology and Platform providers. There has been a conscious awareness amongst the IT services firms about the need, and relevance, of providing world-class creative services, while on the other hand, the typical creative agencies have been acquiring Marketing Technology and Data skills, clearly demonstrating the convergence in the value offering from two opposite ends of the spectrum.
"While the services space is going through the evolution path, there is the notion of a true Marketing Operating System, a concept I had written about on my blog post. It is an end-to-end cross-channel marketing technology platform that encapsulates all the core components of a digital marketing ecosystem with an open-ended framework that encourages external system integration based on defined standards and APIs. It is an ideal combination of delivering creativity through diversification on top of technology consolidation. The perfect analogy is the evolution of mobile devices from standalone calling machines to a walking Operating System with millions of creative and life-changing apps built on top of operating systems like iOS, Android.
"Despite all the consolidation of core technologies and marketing platforms, and big organisations investing in having their own Marketing Technology Offices, the new breed of Creative Technology Agencies will still have a massive role to play. Yes, the advent of a true Marketing Operating System will bring a spend shift, from investing into more commoditised technologies and capabilities, organisations will bring in the agencies to collaborate more on brand strategies, creative and more compelling consumer experiences. Global brands and CPG organisations like Kimberly Clark, P&G and General Mills would need to strike a balance between cultivating a full blown agency-like set-up internally and leveraging key strategic and technology partners to deliver seamless cross-channel experiences.
"While I totally agree with brands playing a more strategic role in defining brand strategies, as well as marketing technology vision, they would still avail agency services to stay ahead of the curve in the rather chaotic and fast-moving consumer space. They should invest in innovation and focus more on building strategies and creative ideas, instead of actual production and/or execution.
"Yes, the advent of more consolidated and complete platforms will give brand teams more control and autonomy, faster go-to-market speed and self-reliance, but they would still need the strategic partners for new consumer touch points, understanding and analysing offline and online consumer behaviour and to respond fairly quickly to changing needs. I also think one of the aspects of "Agile Marketing" is to create a framework that allows for a seamless swap of internal and external partners, based on need for an ever-changing consumer experience."
It is clear that the marketing and IT services space will become increasingly blurred as we continue to see the roles of the CMO and CIO become increasingly integrated. Agencies are recognising that the skill sets required to own board-level relationships are fundamentally different to owning conversations around tactical media/marketing-based execution. The legacy consulting practices are recognising that their capabilities can now extend more into marketing, as marketing itself becomes more and more facilitated by data and  IT. It is inevitable that the traditional agency and consultancy will become even more competitive - and it is clear that big holding groups see growth of their business in the consultancy space. The next 12-24 months should be interesting as both encroach on each other's legacy business.