Can Mobile Operators Strike Back in 2015?
by Ronan Shields on 18th Dec 2014 in News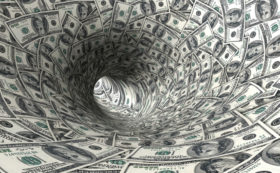 Speculation over BT's designs on a mobile unit (be it EE, or O2), has put telephony services firmly in the public gaze, but the fact remains operators are underachieving when it comes to generating mobile advertising revenue. But certain players are attempting to help them forge a role in the ecosystem, even if it involves putting some noses out of joint.  
The last 12 months have been notable for mobile operators making moves into the advertising  space beginning with Weve – the UK joint venture between EE, O2 and Vodafone – launching a trial to serve display ads on mobile web pages and apps to its 22 million-strong subscriber base (80% of the addressable market).
The outfit claims its verified first-party data offers advertisers improved targeting capabilities using Bydd's Madison platform and tier-one brands including Tesco participating in the trial.
This was swiftly followed by  O2-parent Telefonica announcing the launch of its mobile ad network Axonix – a mobile ad exchange built on the technology of the now defunct MobClix/Velti venture.
The Axonix exchange will be based on MobClix technology acquired in the wake of (MobLicx parent company) Velti's Chapter 11 proceedings, and will be the first mobile ad exchange owned by a single global mobile operator group, headed-up by Simon Birkenhead, formerly Telefonica's global director of ad sales.
Although headquartered in the UK, Axonix is plugged into over 100 DSPs, and offers advertisers inventory from across the Telefonica footprint, which spans Europe and Latin America.
Later in the year, Singapore-based operator Singtel bought Adconian and Kontera via its Amobee arm for a combined $359m fee. The transaction means Amobbe offers a cross-channel, cross-device end-to-end stack, including a DSP (previously GradientX), RTB Exchange, Brand Intelligence (previously Kontera), Creative House (3D), Lifetime Value (LTV), plus the Amobee DMP.
Add to this, Australian telco Telstra purchasing Europe-based Videoplaza for an undisclosed fee recently, and it's clear that ad tech operations are proving to be one of thee 'must-haves' for operators eager to future-proof their operations.
But the fact remains that operators are overshadowed in the mobile advertising arena by the likes of Google and Facebook, who are widely believed to dominate 75% of the global mobile advertising market, as ad dollars continue to flow from the desktop to mobile devices.
Bringing light to the dumb pipe
Hence it would appear that mobile operators are fast in danger of facing the 'dumb pipe' scenario (i.e. where they carry all the traffic generated by third parties earning incremental revenues in return for flat, or reducing revenues collected from consumers). This is clearly an unsustainable scenario.
However, the industry is beginning to witness the emergence of companies offering mobile operators tools to more effectively monetise their network, two at the vanguard of this crusade are SmartPipe, and the more controversial Shine Technologies.
SmartPipe – whose executive chairman Tobin Ireland was formerly director of commercial development at Vodafone Group, and is also chairman of AdBrain – claims its "unique Http header exploration and enhancement (HEE) can help mobile operators with targeted content, user identification, display space optimisation and remote insertion of content. These services are made available to both network operators and ad tech companies.
ExchangeWire was unable to contact SmartPipe over its use of the term "remote content insertion", and whether or not this could involve a mobile network operator blocking ads flowing through its pipes, however this is a possibility proposed by Shine Technologies.
A shakedown or shape-up of the ad market?
Israel-based Shine, claims it is helping operators to usher in the "bright pipe era", including allowing subscribers to choose whether they see ads, and to see how their data is used, and by whom.
Shine's platform lets operators analyse the traffic running through their networks including assessing how ad tech is making use of their networks and consumers' devices. This involves assessing monitoring what ads are being delivered through their networks, as well as from whom, even to the level of calculating the number ad impressions generated by those served. 
However, more controversially, the company's platform also lets network operators selectively block ads from any source on websites, in videos, even inside mobile apps, similar to the controversial Adblock Plus, a scenario that could bring the largest online advertising firms to the negotiating table, as well as raise concerns over net neutrality.
ExchangeWire contacted Shine Technologies for further clarification as to its ambitions. The company is unable to discuss the names, or number, of mobile operators it is working with but has spoken openly in the past that it is working with operators across the globe, and the company is primed to roll out its AdSight product even further in 2015.
When asked if the operators it is working with are planning to block ads in a bid to help them forge a role in the mobile advertising value-chain (and bring ad tech players to the negotiating table), a company spokesman said: "The simple answer is 'yes'. However, we're finding that each carrier has its own strategy. Whatever strategy is forged though, Shine has yet to be stumped in being able to facilitate the desired role the carrier [mobile operator] wishes to take on."
He further added: "When we set out to figure out the volume of bandwidth, as well as the actual clicks and impressions that take place, our guys went the extra step and figured out a way to provide a 'dollar' value to the worth of monetisation going through a carrier's pipes."
When asked if it would it be a fair assumption to say that Google is using most of this bandwidth, he added: "As to the Google assumption… Yes and no. Obviously they're not a negligible party, but there is an internal story within Google (Ad Words, DoubleClick, etc.), and other ad tech players are using considerable bandwidth too. It really changes from carrier [network operator] to carrier, and from geo to geo."
As mentioned above, this proposition raises massive debate over net neutrality but Shine Technologies assures us: "We've done our homework, and the carriers we're working with are doing theirs. If there was a legal problem, we wouldn't be where we are."
With the dual trends of the shift to mobile advertising, and ad viewability a growing concern for advertisers, the issue of network operators potentially blocking ads is surely one to be debated in 2015.
TagsAd VerificationAdvertiserCross-ChannelDataDisplayMobileProgrammaticViewability