'Super' Data & Inventory Hub, Pangea, Arrives to Challenge Google & Facebook
by Ronan Shields on 18th Mar 2015 in News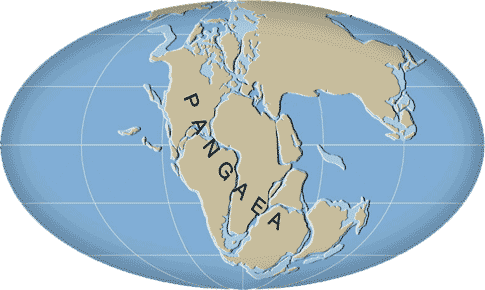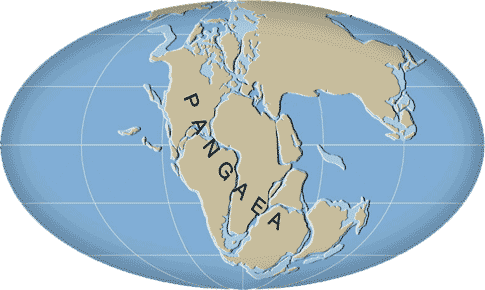 Four of the world's top premium publishers are taking the fight to the industry's internet behemoths when it comes to ad dollars, by pooling their resources and forming a global publisher collective called Pangaea, that will let advertisers access audiences on their combined properties at scale.

CNN International, the Guardian, the Economist, the Financial Times, and Reuters have announced they are all to work with Rubicon Project to let brands access their inventory at scale using the supply-side platform's (SSP) technology.
Pangaea will offer display solutions, both as a standalone product and alongside existing publisher initiatives, including native advertising programmes and publisher trading desks, according to a release published by the quartet.
As part of the initiative, all members of the quartet will work together to offer brands bespoke automated advertising solutions which complement the individual publishers' existing digital commercial propositions, sharing their first-party data and ad formats.
A key point made in the joint press release is that Pangaea will help allay advertisers' concerns about the 'black box' of programmatic spending - an inclusion that can be read as a swipe at the industry's largest players such as Facebook and Google - with an additional assurance that brands can be safe in the knowledge their creative is appearing next to quality content.
The four publishers are referring to themselves as Pangaea's "founding members" - indicating the door is open to more members joining the collective - with its operations launching in beta as of next month; although sources tell ExchangeWire plans have been in the making for years.
This move represents a level of unprecedented cooperation between the four historic competitors, which claim to offer advertisers access to a combined audience of 110 million of "highly influential and affluent individuals" across North America, Europe, the Middle East, and Asia Pacific.
The four claim Pangaea creates a uniform, media-rich experience across one simple programmatic buy, with ads able to run seamlessly across all the publishers' sites from a single point of contact.
During the beta phase of the Pangaea Alliance, it will be managed by a central team, which includes commercial leadership and operational resource from all the member publishers, with a standalone Pangaea sales team to be created upon the full launch later this year.
Tim Gentry, Guardian News & Media, global revenue director, and Pangaea Alliance project lead, said: "Pangaea will give advertisers one single programmatic solution for driving influence at scale, allowing them to get cut-through in an increasingly fragmented market using the latest ad-serving technology. Pangaea's uniqueness lies in the quality of its partners.
"We know that trust is the biggest driver of brand advocacy, so we have come together to scale the benefits of advertising within trusted media environments, which are geared towards delivering cutting-edge creative campaigns in technically advanced formats."
Jay Stevens, Rubicon Project, general manager, international, said: "This is the sixth publisher collective Rubicon Project has powered, bringing competitive publishers together in countries such as France, Denmark, and the Czech Republic to offer buyers around the world unparalleled reach of premium audiences enriched with data."
It remains unclear as to whether or not Pangaea has anything to do with the planned publisher co-op announced by the Association of Online Publishers (AOP) earlier this year, but it is undoubtedly a move to answer advertisers' demand for scale, something that parties such as Google and Facebook have been able to offer advertisers over the individual Pangaea members' offering.
To this point, Stevens added: "As the industry consolidates with an increasing amount of advertising planned and bought by agency trading desks, publisher collectives such as Pangaea, enable media brands to collaborate and compete for share of media plans against global digital competitors such as Google, Facebook and LinkedIn."
The fact that this new publisher co-op is named after a prehistoric supercontinent highlights the intent of the members: to offer advertisers a scaled programmatic buying point across quality, bot-free inventory. The fact they are using Rubicon Project also suggests that most members consider Google as a competitive threat in the programmatic market.
Remember, Google continues to run the biggest programmatic inventory source in the market, AdX, which is made up of mostly its own Adsense inventory. The argument around independent ad technology now seems to be becoming a deciding factor in these publisher co-op technology decisions. Battle lines are now being drawn and it will be interesting to see if Google can continue to win publisher business with its one-stack approach.
It would also be interesting to see how these co-ops continue to grow, given the increasing focus on yield management as opposed to holistic ad serving. There is going to be a big battle for publisher ad server business in the coming 12-24 months, and we are likely to see real competition for DFP. That will likely have a knock on effect to the SSP layer and the viability of these co-ops.