ExchangeWire Research Expands Headcount & Continues Global Rollout
by Ronan Shields on 30th Jun 2015 in News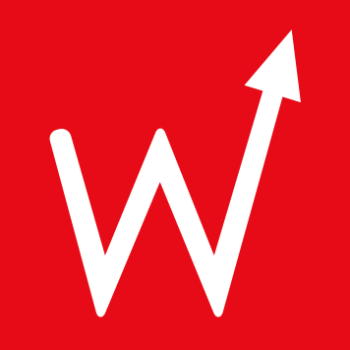 Six months after its formal launch, ExchangeWire Research has increased its headcount with the appointment of its first full-time research analyst, Anya Fenge-Davies. Fenge-Davies joins head of research and analysis Rebecca Muir and will assist in the rollout of the new division.

Regular readers of ExchangeWire will know that over the last few months Muir has been busy setting up a new division that focuses on the ad tech and martech sectors. ExchangeWire Research is focused on providing advertising, marketing, and business professionals with up-to-date data and insights.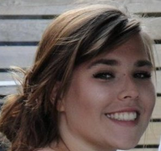 Anya (pictured right) joins ExchangeWire Research from the academic world, bringing with her a wealth of experience working with both first- and third-party research, using both quantitative and qualitative analysis to produce unique insights. She has also worked commercially, notably providing research into ecommerce best practices and data analysis of the performance of Topshop.com.
Ciaran O'Kane, CEO, ExchangeWire, said: "Anya joins at a critical point of the new division's development from a fledgling division to a globally recognised research and analysis business".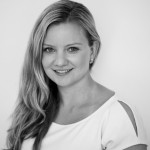 Muir (pictured right) added: "As a research analyst, Anya's contribution will be vital to the success of our projects. During the coming months, Anya will take the lead in developing robust research methodologies on behalf of our clients and performing vigorous data analysis to produce cutting-edge insight into areas such as data management in marketing and advertising, marketing attribution, and eliminating fraud from programmatic ecosystems".
Fenge-Davis, added: "Coming from an academic background, it was important to me to join an organisation with sound research practices. I'm excited to be working in such a diverse, fast-paced, and innovative industry that's so full of potential".
ExchangeWire Research recently launched its inaugural piece of research, "Perceptions, implications and the future of online marketplace quality in programmatic advertising". The report highlights that 94% of marketers think that marketplace quality is a serious issue in programmatic advertising today, however, the majority of marketers (95%) still see programmatic advertising as good value for money; and only one-third say that the channel is any more risky than others. The report is available to download from ExchangeWire.
The findings of the study are debated in the video below; with ExchangeWire's O'Kane moderating a panel containing: Caspar Schlickum, CEO, Xaxis, EMEA; 
Andrew Buckman, MD UK, OpenX; Tom Bowman, SVP Sales Operations, BBC Worldwide; Niall Hogan, MD UK, Integral Ad Science; Nick Graham, Global Digital Director, Huawei Technologies.
The debate included:
– Moving beyond the sensationalism of ad fraud
– Benefits and limitations of open versus closed buying systems
– How to get the best media for the lowest price
– How programmatic fits in a multi-channel world
– The impact of procurement on the ad trading industry
– How buyers and publishers can work better together
– Who should assume responsibility for marketplace quality
EMEAExchangeExchangeWire ResearchMedia Spend