Adblock Plus Publishes Browser App; More Industry Consolidation Due to IronSource/SupersonicAds Merger
by Sonja Kroll on 11th Sep 2015 in News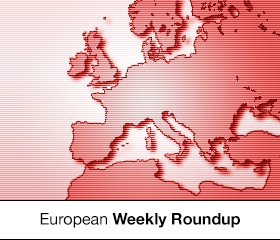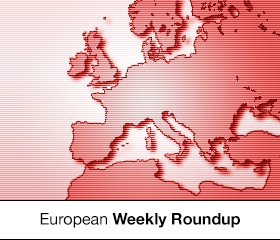 ExchangeWire rounds up some of the biggest stories in the European digital advertising space. In this week's edition: Adblock Plus releases a mobile browser; IronSource merges with SupersonicAds; Scoota celebrates new name and new investors; and HookLogic secures a major funding round.
Adblock Plus pushes forward in the ongoing adblock war
Pincer movement by Adblock Plus: The developer of popular desktop ad-blocking software is no longer only blocking ads on stationary PCs, but has moved further into mobile. A new iOS ad-blocking app joins the Android version that was launched back in May 2015.
Ad-blocking mobile browsers are the logical next step for Adblock Plus, shifting their priority from keeping users happy by providing ad-free browsing experiences, to actually offering practical use: Automatic downloading of ads on mobiles more often than not turns out to be a drain both on data allowances and smartphone battery life. Also, according to Adblock Plus: "Adblock Browser enhances your privacy because it has extra features that block trackers."
The move by Adblock preempts Apple's own efforts at releasing a content-blocking feature on version 9 of iOS, which is expected for September 16, 2015. After initially blocking Adblock Plus from the Play Store, Google has also now allowed the blocking browser back into its app marketplace.
IronSource and SupersonicAds combine to form mobile ad superpower
What was reported as a possible takeover of SupersonicAds by IronSource earlier this summer, has now turned out to be a merger: IronSource and SupersonicAds combine to merge into a mobile ad superpower and to consolidate the industry even further. "We're joining forces to become the largest independent mobile distribution and monetisation company", Omer Kaplan, co-founder of IronSource told Techcrunch.
For the moment, the merged companies are hanging on to their senior management and staff. There are no plans to replace current leadership teams, and the new mobile ad company will continue to be backed by illustrious investors, such as Morgan Stanley, Access Industries, and JP Morgan.
Customers of either company will continue to be served by both IronSource and SupersonicAds. However, considering their ambitious plan to become a major mobile ad player, an integration of their various offerings into each other's service seems not only likely, but also necessary.
Added together, IronSource and SupersonicAds are set to reach one billion monthly users and a turnover of USD$450m by the end of this year.
Rockabox renamed as Scoota – and scoops investment
Rockabox is dead, long live Scoota: After rebranding, ad tech company Scoota is 'celebrating' their new name with a new financing round. Investments of £3.7m are earmarked for the development of Scoota's technology platform and to be funnelled into Scoota's expansion into the wider European market.
Notably, the investment comes from some well-known names within the advertising industry, among them Bartle Bogle Hegarty co-founder Sir John Hegarty, BMP co-founder and former Omnicom chairman Martin Boase, ex-TBWA president Michael Greenlees, and Innocent Drinks co-founders Richard Reed.
Scoota co-founder Torie Chilcott comments: "This investment from the creative industry represents the two sides, creative and tech, coming together to build a better understanding of how we can help brands do great work."
Previous investors of Scoota include Frog Capital, Notion, and fourteen17.
C-series funding round for HookLogic
HookLogic has not only closed a series C growth round, but also added new investors to its backers. A total of USD$15.5m has been collected in the latest funding round from previous investors Bain Capital Ventures and Intel Capital, as well as new investors Fung Capital and Mousse Partners.
The bulk of the capital, and some of the investor's expertise, will be invested in the international growth of HookLogic. "Our new investors bring deep industry knowledge and expertise to support our next wave of growth," says Jonathan Opdyke, CEO of HookLogic. "The combination of this investment and proceeds from the divestiture will enable us to accelerate international expansion and invest in technologies that will revolutionise ecommerce and digital advertising, including huge innovations in mobile."
Simultaneously, HookLogic has also announced the sale of its AutoHook division to automotive consultant Urban Science.