What AOL's Acquisition of Millennial Media Really Means
by Sonja Kroll on 30th Sep 2015 in News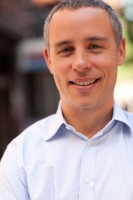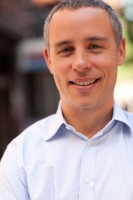 With its acquisition of Millennial Media, AOL is positioning itself for further penetration of the programmatic space. Sizmek's VP Product Sales, Andrew Bloom, looks at the acquisition and discusses the effect it will have on the ad tech industry.
AOL's decision to buy Millennial Media might ultimately have as much to do with its falling value on the public market as its sizeable mobile ad network but, given the rapid growth of mobile advertising globally, the acquisition is a highly strategic move.
At the heart of the acquisition is a fight for control. Publishers like AOL are looking to create pristine data- and audience-rich environments that they can sell to brands to help them reach their audiences, while limiting the data that leaks out of their control. Brands, on the other hand, are increasingly keen to integrate data with tech capabilities to enhance the experience and relevance of cross-channel ads served to consumers on mobile, who are increasingly harder to pin down. But brand adoption of mobile ad tech is still in its infancy, standing AOL in good stead against competitors optimising ad delivery on mobile.
Now owned by Verizon, AOL is busy positioning itself with advertisers as an alternative to Google or Facebook. The acquisition of Millennial Media – which cost a reported USD$238m following a decline in stock value – is an important step towards AOL's goal of delivering world-class content married to seamless advertising across all channels through its advertising platform, ONE by AOL.
So, what does the acquisition of Millennial Media really mean for AOL and for the wider ad tech industry?
The industry as a whole is witnessing high levels of consolidation as big players acquire smaller tech suppliers to drive their cross-screen strategies, rather than investing in building tech solutions in-house. The danger of building out a stack is that it assumes a one-size-fits-all approach will work across a diverse customer base. Marketers and agencies want to customise their marketing stack, and have an open platform where customers can select the solution and vendor that best fits their needs. This brings freedom of choice to end-to-end advertising without the potential conflict of interest inherent with major players who are media owners as well as tech providers.
AOL talks about ONE as a similarly open platform. The first key benefit of the acquisition will be to empower AOL with the potential to rival the in-app offerings of Google and Facebook, as AOL's inventory is currently largely desktop focused. AOL doesn't have mobile PMPs and is in the very early stages of exploring native on mobile; therefore, this acquisition will dramatically increase the in-app inventory AOL can deliver ads to, and as a result propel AOL into a strong position. That said, the immediate effect of this particular acquisition on the global market will be minimal. North America is the only geographical area that can expect to see a big impact initially, as much of the Millennial Media inventory is US-focused. AOL still has a way to go before it can offer advertisers a genuine alternative to Google or Facebook on a global scale.
The second key benefit for AOL is the ability to connect users across devices and environments. Like Facebook, Amazon, Google, and other walled gardens, AOL already has the data available to connect IDs across multiple environments, particularly following its acquisition by Verizon. The acquisition of Millennial enhances AOL's ability to connect IDs from desktop to mobile, or from browser to app. An app publisher inside the AOL walled garden will now be in a much better position to target in-app users when AOL holds data about those users in browser or desktop.
Last year AOL acquired attribution company Convertro, which enabled it to measure attribution across all channels. The combination of this attribution technology with Millennial Media's mobile footprint will further strengthen AOL's position to effectively measure consumer activity across all screens and environments.
This acquisition will ultimately have a positive effect – inviting simplification and standardisation for marketers looking to optimise cross-screen advertising campaigns. While marketplace consolidation may limit choice for marketers, it can also be argued that by competing with the likes of Google and Facebook, companies such as AOL will drive continued innovation and keep prices fair across the industry. Overall, it is an important event for the industry, creating a greater level of competition amongst the big contenders in the rapidly growing mobile advertising marketplace.