Reaching Critical Mass With Publisher Co-operatives
by Sonja Kroll on 9th Nov 2015 in News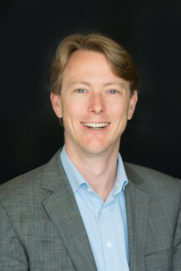 Publishers have recently discovered that there is strength in numbers, with Europe assuming a pioneering role in the establishing of publisher alliances. Jay Stevens, general manager international, Rubicon Project, discusses how alliances can challenge the dominance of Google et al.
The prevailing wisdom of the past few years has been that the digital giants of this world have a one-way ticket to market dominance. The five biggest digital businesses took over 50% of global digital ad revenue in 2014, reflecting the tough reality for individual publishers who have struggled to match up.
But developments this year have shown the emergence of hope for traditional media brands, in the shape of publisher co-operatives. Publishers have been joining forces to sell their combined inventory and audience data on single platforms, offering agencies the kind of programmatic scale that they get when buying from the search and social giants.
These co-operatives, also sometimes referred to as alliances or coalitions, are able to pool and package first-party data along with their inventory, offering advertisers access to great depth and insight to make campaigns that are finely targeted. The new alliances also allow publishers to combine their heritage and trust, often built up over hundreds of years.
The Guardian has teamed up with the Financial Times, CNN International, Reuters, and The Economist to just that effect. The global Pangaea Alliance offers advertisers a programmatic media-buying solution with scale (a combined 110 million global readers) and technological simplicity.
Rubicon Project was picked to provide the technology platform that powers Pangaea's operations. It was the sixth media collective group that we have signed to work with across the world (another three have followed since) so we've been able to see at close hand quite how valuable, if complex, this development is.
The trend began in France three years ago when the nation's biggest media owners got together to form La Place Media. It has since spread beyond Europe with the newest media co-operatives appearing in Argentina (RPA Media Place), and New Zealand (KPEX).
It's worth focusing on La Place Media to see what three years of operation has brought its partners (TF1 Publicité, Figaro Medias, France Television Publicité, Amaury Médias, and Lagardere Publicité). Strong, independent management and a skilled, dedicated workforce has paid dividends – CPMs increased by 70% in its second year, and €20m in revenue is predicted for 2015.
With a reach of 70% of France's digital population, or 30 million unique users, La Place Media's model has become a blueprint for the other co-operatives: efficiency through scale, premium brands, and first-party data, cross-media.
Co-operatives are also working well in smaller countries, where a smaller average order value, plus relatively higher overheads, mean both buyers and sellers have more to gain from automation. So, it's perhaps not so surprising that members of The Czech Publisher Exchange (CPEx) have seen a 500% annual increase in private marketplace revenue two years after launch. Those direct orders now represent 30% of the co-op's total revenues.
Two-year-old Danish co-operative Dansk Udgivernetvaerk (DUN) also offers access to almost three-quarters of the country's web users. As well as offering local advertisers audience-based premium inventory via orders, DUN was an early pioneer of 'audience extension'. Sometimes also referred to as a publisher trading desk, DUN has used its quality audience and scale as an answer to the question of how to bring classified advertising up to date.
Starting with the employment vertical, prominent local brand and DUN member Jobzonen is enabling advertisers to reach their target audiences of specific types of job seekers across the entire co-operative's portfolio of sites and apps. DUN Director Troels Nielsen says this has "effectively rejuvenated our classifieds offering, a market that for some was considered lost to our larger digital-only competitors". The results of the audience extension initiative are impressive: 500 ad campaigns from more than 150 clients in the last 18 months.
So, could this new model prove to be a turning point in the way that traditional media brands compete with larger digital rivals? We know that setting up a co-op isn't without its challenges – primarily the idea of sharing commercially-sensitive data between businesses previously seen as direct competitors. But, so far, we have seen a number of examples of these alliances surmounting the issue with a dedicated, independent staff and company structure.
As we have seen the co-op phenomenon truly reach critical mass over the past few months, with the first launching on our platform outside Europe in Argentina and New Zealand, the message is clear. With the right structure, governance, people, and technology in place, the data cited above suggest that co-ops may indeed play a part in transforming publishers' fortunes.
TagsPublisher