Cisco Invests £7.5m in Adbrain; Vertical Video Ad Format for Teads
by Sonja Kroll on 19th Feb 2016 in News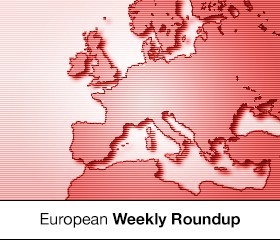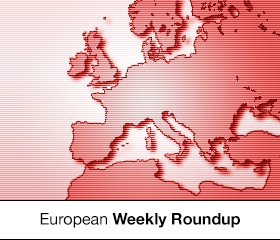 ExchangeWire rounds up some of the biggest stories in the European digital advertising space. In this week's edition: Adbrain receives investment; Teads introduces vertical video ad format; AppNexus plans programmatic outstream video marketplace; Paul Childs joins Smadex; and Adsquare adds new data partners.
Adbrain secures £7.5m in investment
The European ad tech scene is buzzing with investment. This week, data intelligence company Adbrain announces a major funding round. Joining previous investors Notion Capital and Octopus Ventures is Cisco Investment, who are injecting £7.5m into Adbrain.
The funding is intended for further expansion and product innovation at Adbrain.
Detailing their plans for product innovation to ExchangeWire, Gareth Davies, CEO, Adbrain, explained: "Today's marketers face challenges, not just tracking customers across devices, but also targeting, measuring and connecting the customer across channels, such as email and offline, and integrating with their existing marketing technology stack. Therefore, the focus for our product innovation will be solving customer identity across channels and martech platforms, in addition to our existing cross-device solution."
International expansion is also in the cards, both within Europe, but also further afield overseas: "From a customer standpoint, we're excited to continue serving our customers in the US and EMEA, but we'll be launching customer device maps in many new markets, such as Canada, Australia, France, Italy and Spain", Davies adds.
As a first step, Adbrain simultaneously announced the appointment of Jason Atlas as CTO, leading the strategic development of Adbrain's technological offerings.
Suspect publishers on Google AdX?
Apparently, all is not well on Google ad exchange. According to a piece by Video Ad News, ad fraud and traffic quality on AdX is cleaner than most, yet VAN has identified a number of suspect publishers. Monitoring the rankings of AdX since the beginning of February 2016, many of the suspect sites are among the top rankings for weeks.
Among the suspects are sites like cookthefood.com, which garners 11 million impressions per week, despite an Alexa traffic rank of 2,620 for the UK, or startinghobbies.com, which similarly attracts multimillion impressions at a low Alexa rank, which are only matched by the UK's top publishers, such as the Mirror, Daily Mail et al.
A quick calculation by VAN shows that with 11 million impressions, and an average CPM of USD$13.85 (£9.67), sites such as cookthefood make hundreds of thousands of dollars from advertisers in the UK alone – revenue that is not only going to the site itself, but also to AdX owner Google.
It will be interesting to see whether Google can answer some of the questions posed by VAN.
Teads announces vertical video ad format
Teads is adding a new ad format to its offering. On the occasion of Mobile World Congress in Barcelona, Teads is introducing a vertical video ad format – which is fully skippable.
According to Teads, publisher content is more visible when displayed vertically on mobile devices. "With the rise of apps, such as Meerkat and Snapchat, users are increasingly comfortable seeing video in portrait, especially when it fits better within the device on which they're watching", says Todd Tran, Global MD, Teads.
Teads' new vertical inRead offer embraces these changes; and, therefore, allows advertisers to use the whole mobile screen to project an ad, while still giving users the option to skip the ad. And this possibly prevents them from using ad blocking software: 84% of global users would reconsider installing ad blockers if the ad experience provided them with the choice to skip or close the ad, Teads found in a study.
inRead vertical is due to be launched officially in Q2 2016.
AppNexus attempts to break down the big walled gardens
Online video ads available, even on publisher websites that do not offer advertising inventory – that's AppNexus' plan for its new programmatic outstream video marketplace.
The ad tech provider partners with StickyADS and Teads for an open outstream video marketplace, hoping to make it a one-stop shop for video ad buying across various publishers' sites. The AppNexus outstream marketplace offers publishers a monetisation alternative across multiple screens, and marketers a new supply of video inventory.
"While other platforms have erected walled gardens around their video supply, we've created an open market driven by choice, competition, and innovation. Just as AppNexus emerged as the independent alternative to Google and Facebook in the display market, we intend to make AppNexus the independent leader in programmatic video", says Eric Hoffert, SVP of video technology, AppNexus.
AppNexus is emphasising an open approach to technology with their new marketplace, running on desktop and mobile web, supporting VAST, VPAID JavaScript, and VPAID Flash, and available using RTB, mediation, deals, and direct video ad serving.
Industry veteran joins Smadex as CRO
Smadex snaps up mobile advertising expert Paul Childs for their leadership team. The co-founder of Adfonic is joining Smadex as CRO and will be responsible for marketing, business development, revenue – all with a view to scaling and accelerating growth across all markets.
"The key success in ad tech is threefold: focus, hire super smart people, and build awesome technology", comments Childs on his new sphere of activity. "Because ad tech is becoming extremely complex, and you need people with engineering or data science backgrounds to succeed – that's why every C-Level person at Smadex has an engineering background."
Childs joins Smadex from a role as CMO at LoopMe. He has held further C-level positions as COO at Adfonic and VP GM EMEA at MoPub.
More partners for Adsquare's Audience Management Platform
In a bid to increase premium data into Adsquare's audience management platform, the Berlin-based company has added new partners to its portfolio of collaborators.
At Mobile World Congress, Adsquare is planning to announce partnerships with data providers, such as CACI, DLG, Nexiga, Statistics Denmark, MBI, V12 Group, 42matters, and VisualDNA.
"Accurate data, based on unique views into the customer, enables holistic audience segmentation and the delivery of more relevant advertising", Adsquare's CEO, Tom Laband, tells ExchangeWire. "It's why Adsquare is sharply focused on offering access to the most accurate location, household, event and weather data; and why we just recently integrated more premium data brands including data from app usage, purchase, and even psychographic information into this mix."
Simultaneously, Adsquare is also introducing new features to its AMP, such as improved on-boarding capabilities for integration of advertisers' own CRM data.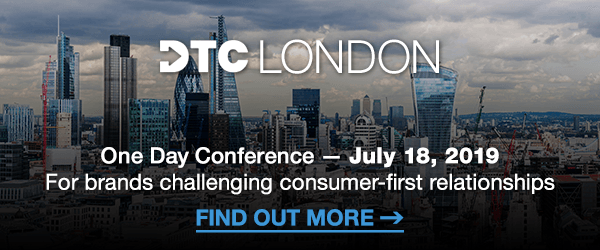 TagsDataDigital MarketingDMPEMEAMobileProgrammaticPublisherVideo