Programmatic TV Across the Atlantic: What Can the UK Learn From the US?
by Lindsay Rowntree on 24th Feb 2016 in News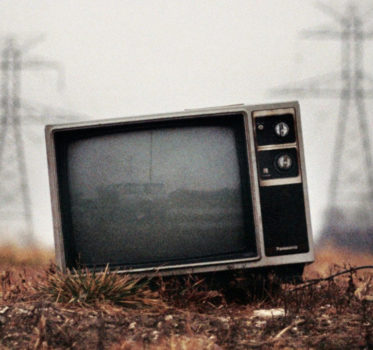 Programmatic TV is arguably a complete reinvention of the TV ecosystem and, in the US at least, is a market of scale. In the UK, it's a slightly different picture; but with companies like Sky investing heavily in their addressable offering and a continual demand from advertisers to better understand their TV audiences, programmatic TV is surging. Dwight Ringdahl (pictured below), senior vice president, technology, RhythmOne, spoke to ExchangeWire about the advances in the US programmatic TV market and what the UK can learn from them.
Without question, TV advertising is an integral part of contemporary culture. While the nation's appetite for quality TV ad content still exists, the way advertisers approach the consumer has had to change. It's not enough for brands to rely on blasting out the Milk Tray ad content alongside Coronation Street in the hope that it'll be watched by the right audience any more. The proliferation of screen devices and the rise of the always-on consumer has meant that the medium needs to adapt to target consumers better, making programmatic a priority.
Programmatic TV works for all parties. Its instant and data-driven nature means broadcasters can monetise all TV inventory effectively, advertisers can enhance targeting, and consumers won't be served irrelevant, repetitive content.
As it stands, programmatic TV advertising is still nascent in the UK, but the situation is different when we look further afield. The US is paving the way, and there's a lot we can learn from our cousins across the pond.
US versus UK
Programmatic TV advertising in the UK is largely confined to video-on-demand (VoD) services. However, the US is seeing players like DISH launch programmatic media-buying platforms that enable advertisers to buy individual impressions via bidding during live and DVR-playback TV on an impression-by-impression basis, targeted down to the household level.
This lets digital advertisers tap into the linear TV market, which we know consumers believe in. According to a consumer study from TV advertising trade body Thinkbox, almost 40% of consumers trust advertising content they see via their TV screens. UK advertisers need to ensure this is factored into their advertising budgets. Spend on digital is vital, but it needs to be distributed across all screens with which consumers engage, not just mobile ones.
Making a play in the programmatic TV space
In the UK, premium broadcaster Sky was first to enable advertisers to break free from the broadcast-based spray and pray model; where generic targeting is employed to broadcast ads to millions of homes nationwide. Sky showcases different TV ads based on data points from age to income. However, there are barriers to overcome before the UK reaps the benefits of programmatic TV.
The UK is highly regulated and that can lead to reluctance from broadcasters to innovate, given they are responsible for every ad that goes to air. Ensuring the validity of data and understanding audiences is fundamental to these broadcasters. Any kind of risk – from the commoditisation of their inventory to a lack of rich third-party data or standardisation in the industry – is going to make broadcasters hesitant to make the leap.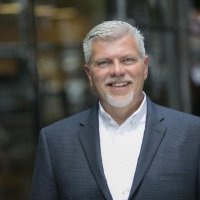 However, the benefits of programmatic TV – greater ease and efficiency for marketers to buy inventory – are in demand. Perhaps a slower, manual process now, the US is already making great strides to alleviate these issues that might give reasons for pause.
Broadcasters would do well to follow by DISH's example. DISH now has the ability to deliver adverts that match specific criteria set by the marketer. Going beyond just age and gender, they can target those people looking to book a holiday, buy a car or switch energy provider, for example. Further, advertisers have the ability to do A/B testing based on selected criteria. Giving the consumer what they want, the broadcaster has given itself the opportunity to grow by attracting digital advertisers looking to penetrate the linear TV market, their past advertisers as well as new brands.
These digital-first advertisers and brands making a play in the programmatic TV market expect, and are used to, accountable metrics. Broadcasters need to ensure they're giving clients the best opportunity to purchase efficiently, which is exactly what programmatic TV can do. By leveraging data, brands can continuously optimise the TV channel in ways never before possible. UK broadcasters and advertisers need to work together and apply digital advertising's efficiency models to television.
The future of advertising
Programmatically served content is no longer a question of if – but when. Brands need to get on board to thrive as the industry moves forward; and TV needs to continue to be a focus. Creative content is what consumers engage with, but programmatic is needed in order to reach the level of targeting required to deliver efficient return on investment.
For programmatic TV to thrive in the UK, a change in mind set is required. On the whole, TV advertising in the UK has been handled in the same way since its inception 60 years ago. This change needs to be a conscious decision from the entire television advertising ecosystem, propelled by having a common currency on how broadcasters are using data. Once this is achieved, the industry will enjoy greater efficiency and more opportunities to grow.
DisplayNorth AmericaProgrammaticTradingTVUKVideo