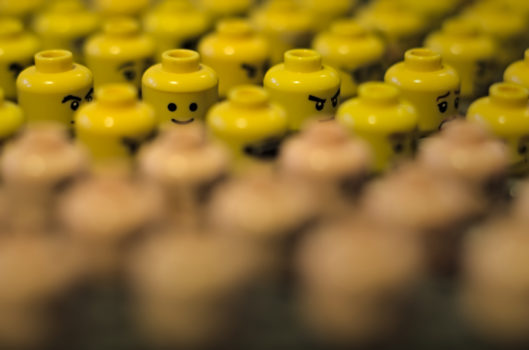 People-based marketing – the ability to recognise a person based on deterministic, as opposed to probabilistic methods – is touted, across the industry, as the evolution of audience targeting. Where did it start and how does it work in practice? ExchangeWire speak with Michael Twomey (pictured below), SVP and managing director of people-based marketing, Signal, about his firsthand experience of people-based marketing and why it is so effective for brands.
Digital advertising is at a critical crossroads. Budgets are growing rapidly, meaning that brands and media buyers have, arguably, never had more resources at their disposal. In 2015, UK advertising expenditure grew at its highest rate since 2010, increasing by 7.5% to £20.1bn. What's more, UK programmatic display ad spend will grow 66.2% to reach £1.80bn in 2016, accounting for more than half of the UK display advertising market.
At the same time, brands and media buyers are more challenged than ever to reach consumers with accuracy and relevance. People are increasingly connected, with the average consumer using three or more devices, and some studies finding that they use up to seven.
This always-on, multi-device customer is incredibly hard for marketers to understand holistically. The majority say that they don't have a single view of their customers across channels, and only 20% of marketers report using cross-channel data and attribution to evaluate marketing.
The fact of the matter is that, while digital advertising budgets grow rapidly, advertisers are at an increasing risk of wasting their ad dollars on messages that aren't relevant to the consumers who see them. In fact, display ad click-through rates (CTRs) average six clicks per 10,000 impressions, and have remained stagnant at those paltry figures since 2010. Consumers are fed up with receiving too many ads, most of which aren't actually meaningful to their individual shopper journeys.
To ensure the most effective use of budget, businesses must overcome the challenge of connected consumer behaviour through more precise targeting that recognises individuals, rather than cookies.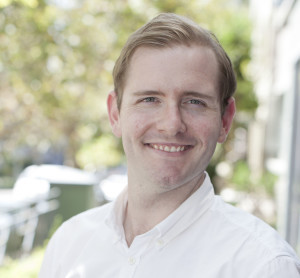 Addressable media, also often referred to as 'people-based advertising', is the key to tackling these challenges, and a new approach to marketing that will completely reshape the way brands connect with customers. This is perhaps the most important thing I learned when I was at Silverpop, where I realised the value of leveraging first-party data for one-to-one engagement with consumers through email marketing.
Meaningful, targeted interaction is why email marketing remains relevant today. With high performance levels, such as open rates that average more than 20%, and clickthrough rates that average over 3%, marketers are unlikely to turn away from this direct-response channel anytime soon. But email can only go so far, because eventually, another email will be one too many.
So, how can the addressability of email – the ability to reach real, known customers, rather than cookies, with the right message at the right moment – be extended to all the places on the internet where customers are consuming content, including digital display, mobile, video, and social advertising?
I began to answer this question as the head of digital operations for flybuys at Coles, the loyalty program for one of Australia's largest retailers. It was there that I started one of the world's first in-house programmatic advertising solutions that focused on addressing real people on a one-to-one basis. We were able to engage in more meaningful ways with Coles flybuys customers across all media channels using the first-party data we already had available to us.
I've seen firsthand the benefit of a brand applying that same precise, personalised targeting of email to display, mobile, social, and video advertising. Now I am focused on helping other brands take this same approach, leveraging the deep, rich data they have available from their existing customers, or data that can be accessed through trusted loyalty or retail partners.
Because first-party data is based on direct interactions with customers, it provides immediate, unique, and granular insights that could never be gleaned from assumptive third-party 'lookalike' data. The result for advertisers is several key benefits.
1. More accurate targeting that trims the fat of wasted spend
People-based advertising is powerful because it uses the wealth of information brands have about their existing customers to reach the right person with the right message. It's more efficient than the 'spray-and-pray' approach of targeting broad demographic segments or unreliable collections of web cookies. This means that advertisers can 'buy' only the people they want to reach. No more, no less.
2. Better visibility into the entire customer journey
The cookie-based tracking methods marketers have used for 20 years don't work well across all web and mobile devices; so, having insight into every touch point in the customer journey is nearly impossible.
With a people-based approach, marketers know who they are reaching, who is converting, what campaigns are driving conversions, and which audiences and campaigns are driving more revenue.
3. Improved advertising relevance
Rather than wasting money targeting cookies and unidentifiable audiences, marketers are now able to tie their advertising to real people, targeting customers they already know with tailored messages about offerings they are most likely to buy. Adopters of a people-based approach are seeing this pay off in their ad performance: 63% of advertisers report that they've improved click-through rates with people-based marketing, while 60% say that they've seen higher conversion rates.
Technology has driven remarkable changes in how consumers interact with brands, and how advertisers respond to those interactions. Now, people-based advertising is driving another remarkable change in the world of advertising that benefits both marketers and consumers.
DataDigital MarketingTargeting