Future of Marketing Organisations; State of Automotive Within Premium Video
by Lindsay Rowntree on 30th Jun 2016 in News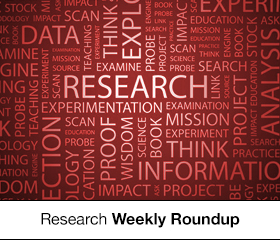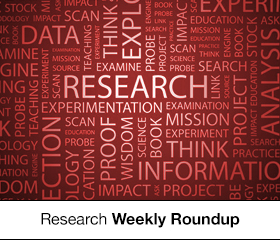 ExchangeWire Research's weekly roundup brings you up-to-date research findings from around the world, with additional insight provided by Rebecca Muir, head of research and analysis, ExchangeWire. In this week's edition: The future of the marketing organisation; The state of auto in the premium video ecosystem; and analysis of social content reposting trends.
The industry is several years away from creating an optimal marketing organisation
GumGum's recently released study, 'Building the marketing organisation of the future', surveyed 246 digital marketers from Fortune 500 brands, to understand how the structure of the marketing organisation will evolve.
One-in-four marketers surveyed claimed to have a role in driving the overall strategic direction of their companies. The vast majority (62%) reported what can be described as a more tactical focus, self-identifying as tactical practitioners (21%), the glue (14%), or jack-of-all-trades (23%).
It's no surprise that the role of marketing in every organisation is changing today, and fast. What was uncovered was the extreme self-awareness on the part of modern marketers illustrated by an understanding of where their organisations were at on the innovation maturity curve.
Some of the other key findings from the survey include:
– A wide majority viewed consumer-centricity (85%), data-centricity (66%) and digital-first (57%) as the defining characteristics of a great marketing organisation.
– Innovation initiatives (68%), analytics and measurement (65%), mobile initiatives (64%), and content marketing (64%) were viewed as having the greatest effect on the future of marketing.
– The biggest roadblocks to optimal performance were listed as shifting corporate priorities (34%) and budget challenges (22%)
– 79% see their digital budget increasing in 2017; one-in-five (19%) expects that increase to be significant.
– One-in-two respondents agreed, or strongly agreed, with the notion that the industry is several years away from creating a truly optimal marketing organisation.
'Car review' searches on YouTube have surpassed Google.com
New research from Pixability shows that digital media is upending the auto-buying journey. Analysis of the auto ecosystem across YouTube, Facebook, and Instagram revealed that the average auto consumer now has 900 digital touchpoints throughout the purchase process; searches for car reviews on YouTube have surpassed Google.com searches; and the average number of dealership visits before purchase is down to 1.6 (from five visits in 2002).
Monthly auto views have climbed steadily since 2006, with Pixability analysis revealing 42% annual growth in views from 2014 to 2015. The growth on YouTube reflects not just digital growth, but a displacement of text searches: in the past five years, YouTube searches for the term 'car review' have outpaced Google.com searches. This means today's consumers are turning to online video to shape their brand preferences; and, ultimately, making brand decisions on YouTube.
While Facebook lags YouTube in views, brands achieve significantly higher engagement rates on Facebook, the study finds — for example, BMW's 'Like' rate on Facebook is 5.6x higher than its overall engagement rate on YouTube (including all likes, dislikes, comments, and shares).
The report also shows that Instagram has emerged as a video platform not to be ignored, reporting 40% growth in video watch time between September 2015 and March 2016, alone. The platform's stream of dazzling imagery — and mobile-only experiences — offer new opportunities and challenges for marketers.
When and how to repost content
The latest Smart Social Report: Volume Five from Spredfast gathered 12 months of Tweets from Buzzfeed, The New York Times, Huffington Post, and Hollywood Life on Twitter and opened more than the 170,000 links contained within them to see when the same web page had been pointed to more than once to analyse how often these publishers reposted content and in what context.
High-level findings from the report were:
– Links are essential: 94% of all Tweets contained a link
– Reposting is expected: 33% of all links were posted more than once
– The best content gets reposted: a link that was eventually reposted had 33% higher performance on average on its first run than links which were only posted once
The report also found that first-run content is predominantly posted in the morning and then peaks around noon. Also at noon, publishers were least likely to be sharing content a second time. Instead, for reposting, there was an initial jump beginning at 3pm and then a steady increase in reposting throughout the evening and into the night.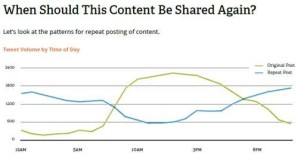 Digital MarketingExchangeWire ResearchFacebookGoogleIndustry InfrastructureProgrammaticSocial MediaVideo