Brand Interactions via Email Lack Relevance & UK Ad Viewability Falling
by Hugh Williams on 28th Jul 2016 in News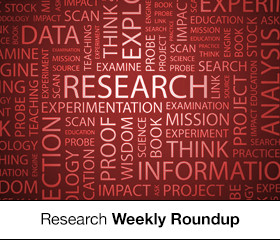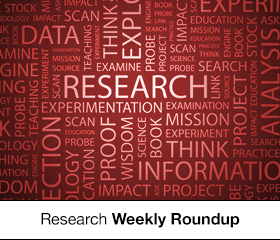 ExchangeWire Research's weekly roundup brings you up-to-date research findings from around the world, with additional insight provided by Rebecca Muir, head of research and analysis, ExchangeWire. In this week's edition: Brand interactions via email lack relevance; Creative agencies don't take advantage of digital data; Viewability falling in the UK.
Brand interactions via email lack relevance
UK consumers are dissatisfied by the number of brand messages they receive, and their relevance, concludes a study by Mailjet. The findings are based on a survey of over 1,000 consumers, aged 16 and above, that aimed to identify how and when to best reach consumers by mobile.
Relevance is the key issue, 37.6% of respondents say, while they are happy with the number of emails they receive from brands, the content is not relevant. More than four in every ten (42%) millennials show dissatisfaction when it comes to relevance.
Mailjet suggests brands tailor their communications to cater for different generations' preferences. People under 30, for instance, have higher expectations of brands when it comes to real-time mobile communication. However, the over-60s are less influenced by real-time communication, but equally influenced by personalisation and design.
Furthermore, a conclusion was reached that marketers should focus mobile social efforts on younger audiences, a mere 5.5% of those over 60 said they are best engaged with a brand via Facebook, Twitter, or Instagram. Compared to 79.7% of 16-29 year-olds who said they take most notice of brand communications and offers presented via social channels.
Few consumers across all age groups are taking note of brand communications and offers delivered through social media e.g. Instagram (8%), Twitter (11%) and Facebook (25%), suggesting there is a large opportunity to be capitalised.
Inefficient use of digital data
Turn have published a report looking into whether a disconnect exists between programmatic and creative departments. Results from a survey of over 200 UK creative leads highlighted that data, insights, and intelligence gained from programmatic should be informing the creation of brand campaigns; however, that information fails to reach creative teams, ultimately resulting in lower campaign performance.
While 88% of respondents felt that data insights can help create more personalised ads, only 35% of creatives asked said that biggest challenge to producing a successful campaign is getting their brand to share data-driven insights. Furthermore, almost one-third (29%) feel that getting media agencies to share these findings is the biggest obstacle between them and a successful ad.
One gap that becomes apparent is between senior and junior creatives; 70% of seniors estimate more than half of their work uses data to inform messaging, while 19% of junior creatives weren't sure they'd ever seen the word 'programmatic' in a creative brief.
Data and insights can drive productivity across numerous other creative areas, for example, design (cited by 73% of agency respondents), relevance (67%), location (60%), timing (59%). Eight in every 10 respondents agree that data is something they either depend on, or find helpful, in developing messages with greater impact.
UK's falling online viewability
Meetrics published viewability benchmarks for Q2 2016. Data is based on ad impressions that meet the MRC and IAB definition of viewability.
Globally, average viewability has fallen slightly from 58% to 56% (Q1 vs Q2).
UK media buyers will be particularly concerned about the falling levels of viewability in this market that are significantly lower than the global average, and other European markets.
Lumen's managing director Mike Follett highlighted: "Digital marketers need to start thinking in terms of attention economics or they will just keep on failing."
With online ads being viewed by half as many people, for half as long as print placements, it seems that digital marketers need to find new ideas to increase online brand visibility.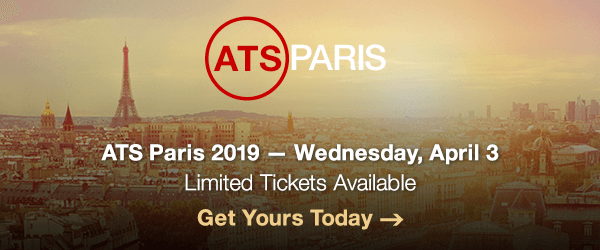 TagsAd TechAgencyCreativeDisplayPerformanceTargetingViewability