War for Talent Greater Challenge than Ever Before: Q&A with Laura Probert, Xaxis
by Lindsay Rowntree on 26th Sep 2016 in News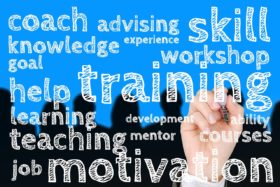 In association with Xaxis
Sourcing and retaining good talent in the digital advertising industry is an ongoing challenge and an increasingly important business function. Businesses are expanding and diversifying HR operations to focus on talent. With 14 years' experience in HR management, Laura Probert does just that. Probert was recently hired as director of talent for EMEA, Xaxis. The first role of its kind at Xaxis EMEA, it challenges Probert to put her skills and expertise towards developing and retaining talent across the EMEA region. Probert explains to ExchangeWire what this looks like. 
ExchangeWire: As Xaxis' first director of talent for EMEA, how does your role differ from the more traditional HR function; and why did Xaxis feel the need for a talent role?
Laura Probert: Talent management is a priority for Xaxis. Xaxis have grown very quickly which has only been bolstered by the support of GroupM's world-class HR team – it was quickly realised that a specialist would be able to focus on managing and nurturing our existing talent, as well as attract high potentials to work in a changing and dynamic environment, which sits at the cutting edge of technology and advertising. The demand for skilled digital professionals at every level in our industry is incredibly high, yet the pool of talent available is limited. My role is, therefore, a strategic one, where I focus my time on talent development, culture, values, learning and development, and retention in the 25 markets in which we operate across the EMEA region.
Aside from the unique skills required for each individual role, it is more generally important for us to align a person's values with our own. These values run at a deeper level than skills, which change and can be learned, improved, and adapted.
If you can align the values a person holds with the culture of their workplace, your chances of retaining them are greater.
A good example of this in practice is identifying the desire to give back to those less fortunate as a common value in the millennial generation and understanding how you, as a business, can help to fulfil that desire. We support various charities, such as Rays of Sunshine Children's Charity, and encourage our people to engage in various sponsored sporting events, charity quiz nights, animal charity donations for our Bring Your Dog to work day, and even pop up shops on site, where a percentage of proceeds goes to charity.
Our people at Xaxis want a robust career development strategy, strong investment in training, global mobility, lots of social events, and to be recognised for their contribution. But they also want a foosball table, good coffee, and a beautician onsite.
With talent attraction being a core part of your role, what initiatives do you implement at Xaxis, and more widely at GroupM, to achieve this?
Xaxis have rolled out global initiatives, such as a mentorship programme, giving people the opportunity, at any level of their career or position, to link with someone they admire in the business and set up regular 'coaching' sessions. Another relatively new and exciting initiative that we are rolling out offers employees the opportunity to work in one of our 46 offices around the world for periods of time – this isn't only a fantastic learning experience for the individual; but it also brings our employees closer together across countries and enables them to understand the subtleties in culture, which is extremely important for us as a global business. GroupM have recently launched a high-potential programme to recognise and develop our rising stars.
Our world-renowned GroupM University offers every learning opportunity you can imagine. Classes include insights discovery to platform learning and much more in between. This complements the more bespoke Xaxis offering of behavioural and technical training initiatives, such as our global management, mobility, product, and mentoring programmes.
Given the changing landscape of advertising, and the need for more technical/data specialists, what does the future look like for new grads or anyone wanting to work in this business?
The war for talent is more of a challenge than ever before. And that's the case across all of our markets in EMEA. There are very few grads equipped with knowledge and experience in what we do, which is complex, and many of the skills are learned and acquired on the job, especially when it comes to programmatic advertising. The hardest to fill are technical operations and analytical roles. We are competing with the banking industry, which traditionally pay above most other industries. It's really important for us to be on the lookout for individuals with the right mix of skill sets and even university backgrounds in engineering, mathematics, statistics, science, which include a rigorous training on how to think objectively, be analytical, and implement process and methodologies.
Where Xaxis stands out and becomes an attractive option for new grads, or more experienced talent, is company culture and values, but also the breadth of experience that they'll get here. At Xaxis, one of our core values is to empower our employees to find their own work-life balance.
Our culture, I would say as a relatively new employee, having been at Xaxis for less than a year, is undoubtedly more fun and people-orientated compared with the banking sector, engineering, or consulting.
How do you manage a multimarket remit like EMEA in terms of your role and how does it differ from North America and/or APAC? 
Each market is at a very different stage in its evolution. This is the first time EMEA have had a dedicated talent person, whereas in North America they have a broad and varied team of experienced professionals. It a growing trend to have a talent manager or team, showing there is a clear need for experts in this field. EMEA and APAC are similar in that they are a similarly diverse and fragmented regions, with different languages, laws, and cultural nuances.
In North America, for example, the common language is English, which you can imagine is easier to manage when it comes to communication. I, personally, find the diverse EMEA region challenge exciting – there are lots of leading-edge initiatives to implement that will make a significant difference to an already successful business.
It is challenging to work with different markets with different approaches to talent recruitment and talent requirements because they have their own ways of doing things and are very much left to run their own businesses, pulling support from HQ or GroupM when needed. This can make rolling out EMEA-wide initiates very challenging, requiring lots of stakeholder communications, feedback, and influencing. They are my customers and I need to deliver what will add value to their businesses.
Finding and keeping the right people is never easy, but it's such an exciting and dynamic space and I'm proud to be on this journey with Xaxis. Everyone is knowledgeable and driven, while being lots of fun socially. The perfect combination. I can see myself here for many years to come.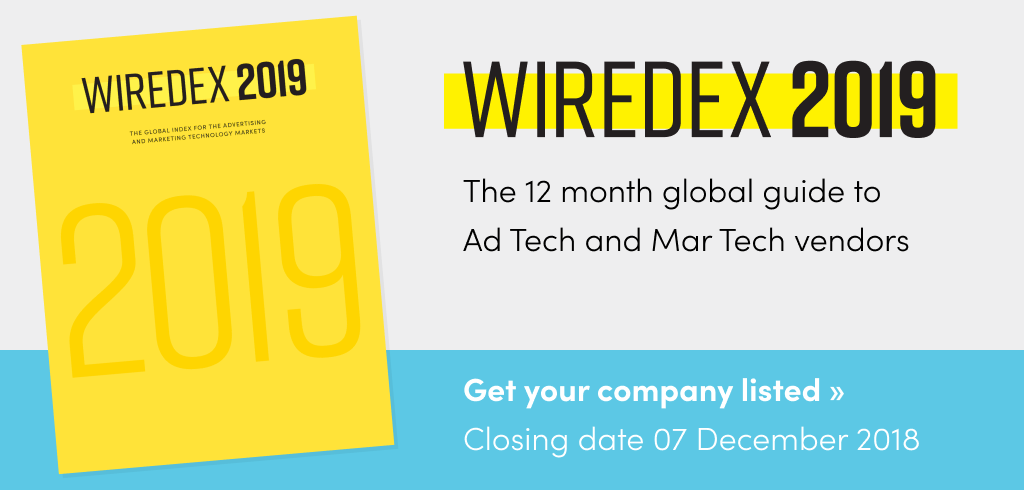 TagsSkills