Why the Single Customer View Isn't Good Enough Anymore
by Lindsay Rowntree on 3rd Oct 2016 in News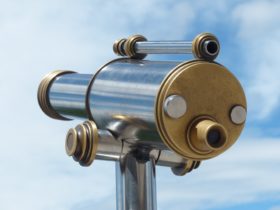 Delivering a seamless, personalised customer experience requires brands to be able to see beyond the boundaries of single channels to understand how customers move through online and offline worlds. The single customer view (SCV) has become something of a Holy Grail for companies across every sector. Nick Fletcher (pictured below), director of multichannel, Rakuten Marketing explains to ExchangeWire why this shouldn't necessarily be the case. 
Unfortunately, according to Experian's global marketer survey, outdated marketing team structures are hindering 81% of brands from achieving a single customer view. For over half of these brands, limitations in their technology's ability to integrate customer data in real time is the biggest barrier, followed by the inability to integrate multiple data sources and the struggle to access data across the organisation. 
But the challenge doesn't stop here. While there's no denying that getting hold of these results provides a huge benefit, the single customer view is fundamentally flawed. Advertisers need to understand their customers, but what about the vast majority of consumers who don't convert? 
Without a joined up view of both converting and non-converting journeys, brands are blind to a huge amount of valuable information. Far from resting on their laurels, marketers who have managed to harness the behavioural insights offered by customer data soon realise they still only see the tip of the iceberg. 
Customer vs consumer view 
Once all of the datasets required to form a single customer view have been combined under one roof, the insights can then help advertisers to improve service levels, retention, conversion rates and even lifetime value. The single customer view can also help to drive transformation within the organisation, leading to better communication between traditionally separate teams, such as customer service and marketing.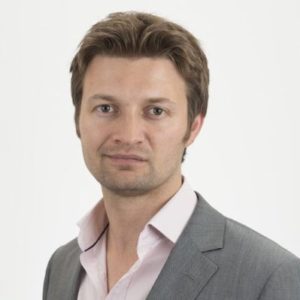 However, non-converting data can actually provide a better understanding of marketing efficiencies, wasted ad-spend and consumer preferences. Moreover, it is becoming ever more essential for marketers to deliver tailored communications to all consumers, not just the specific people that have joined the customer database. 
An increasingly popular strategy among brands involves using data about the consumers who have purchased to tell them about the kind of people that would likely buy something from them. You can see what time of year they'd buy and the most popular products. Facebook has made it very simple to merge your own customer data with demographic targeting to create a lookalike audience from those customers, and of course directly engage those customers again at the right time.
Consumer data = 'Super CRM' 
Understanding consumer journeys at the most granular level reveals the marketing that is actually driving demand. For example, is there a high level of searches for an out of stock product? How are different creatives performing across networks, and which ones are causing the highest bounce rates? The data may reveal an opportunity to make quick changes that will drive better results. 
The granularity goes deep. Attribution reporting uncovers not just what people have purchased, but how they purchased it; the channel combination that drove the conversion, and how quickly it took to get them there; what they placed in their basket. By using this, and information from non-converting journeys, you can get closer to what may have stalled the conversion and make improvements going forwards.
By providing a more detailed view of a larger number of consumers, attribution becomes a 'super CRM' that can fuel better marketing and retailing decisions. 
Defeating 'dark social' demons
Then we turn to the topic of dark social. Unlike web traffic that's attributed to a known source such as Facebook or Instagram, dark social links sent via mobile messaging apps are completely untraceable. As a digital marketer, if I don't know that a friend has shared a link to our sale or new range of footwear via Viber then potentially we miss out on a prime opportunity to convert them to a sale.
While consumer journeys routed through dark social often exist beyond the reach of standard analytic tools and metrics, it's possible to analyse some of its impact when we can see how customers behave within the purchase journey and understand how they arrive at particular pieces of content.
For example, marketers are able to identify when a customer lands directly on a specific product page immediately. In this instance, it could have been shared with them on a dark social platform – it's one of the few ways that they could have landed on a page without a longer purchase journey. In contrast, if the user lands on the brand's homepage it's much harder to make any assumptions about an unknown referrer, as they were probably already aware of the brand through other means that definitely can't be tracked, such as word of mouth.
Services like Viber are also breaking the final boundaries for attribution reporting, beginning testing tools that allow brands a simple way to engage their customers. For example, working with brands or a media partner to create sticker packs based around their offerings or their products.
Although it is difficult to track the consumer, particularly younger mobile savvy shoppers, brands must invest in finding ways to measure their journeys. When data is used in the right way, advertisers can expose the marketing activities that really work. They must have a complete 360 view of what drives consumers, new or existing, to purchase. Or what doesn't.