Mobile Engagement Boosts Facebook Revenues
by Hugh Williams on 3rd Nov 2016 in News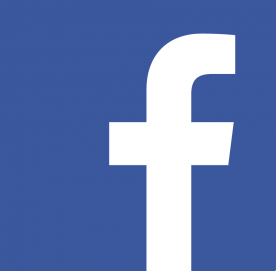 Yesterday (2, October 2016), Facebook, Criteo, and Rubicon Project posted their Q3 2016 financial results, for the year ended 30 September. Facebook and Criteo both saw strong results, the latter off the back of the acquisition of HookLogic and a move into predictive search.  
Facebook posted total revenue of USD$7.01bn (£5.70bn) for the three months ended 30 September 2016. This represents year-on-year growth of 56%, as results for the same time last year stood at USD$4.50bn (£3.66bn).
"We had another good quarter", said Mark Zuckerberg, Facebook founder and CEO. "We're making progress putting video first across our apps and executing our 10-year technology roadmap."
Mobile advertising revenue represented approximately 84% of advertising revenue for the third quarter of 2016, up from approximately 78% of advertising revenue in the third quarter of 2015. Capital expenditures for the third quarter of 2016 were USD$1.10bn (£890m). Cash and cash equivalents and marketable securities were USD$26.14bn (£21.24bn) at the end of the third quarter of 2016.
Daily active users (DAUs) were 1.18 billion for September 2016, an increase of 17% year-on-year. Mobile DAUs were 1.09 billion on average for September 2016, an increase of 22% year-on-year.
These results come as no surprise, with momentum in ad sales coming particularly from mobile ads, thanks to increased engagement here. Facebook's strength lies in its 1.79 billion monthly users and the more than three million advertisers that pay to connect to these groups.
This year, digital marketers in the US are on-pace to spend more than USD$30bn (£24.4bn) on mobile advertising. Marketers increasingly want to reach people on mobile devices; and, with more than one billion daily active users on mobile alone, Facebook is one of the best places to spend some money.
Acquisitions help Criteo earnings
Criteo's revenue increased 36% to USD$407m (£331m), with net income increasing 240% to USD$13m (£11m). Adjusted Net Income per diluted share grew 106% to USD$0.33 (£0.27).
"Our performance marketing platform best positions us to offer advertisers the relevant, accountable, and seamless marketing across all environments they are demanding", said Eric Eichmann, CEO.
"We deliver fast growth and expanding profitability", said Benoit Fouilland, CFO. "Our ability to deliver operating leverage, while investing in innovation, demonstrates the scalability of our model."
The company added over 900 net clients in the second quarter, a new record in the history of Criteo, approaching 12,000 clients. Over 50% of the business was generated on mobile ads in the second quarter. Criteo went live on Instagram in June, adding a new source of social inventory for advertisers. Many advertisers are now live on Instagram.
Criteo's announcement of their predictive search tool on 25 October, 2016, as well as their USD$250m (£203m)acquisition of HookLogic announced earlier this month, are also helping them maintain their position as star-performer in the ad tech sector.
HookLogic allows Criteo to open up ad space on retailers' online stores. The predictive search tool uses retailers' product catalogs and their own data to handle high volumes of shopping ads and refine them based on performance. The product rolls out in 2017.
Rubicon Project
Rubicon Project reported Q3 2016 revenue of USD$65.8m (£53.5m), an increase of 2% year-on-year.
"We executed well against our key strategic drivers of mobile, video, orders, and header bidding in the third quarter, delivering both top-line and bottom-line results that were within range of our guidance", said Frank Addante, CEO and founder of Rubicon Project.
"As expected, Q3 was a challenging quarter for both our industry and our business in particular, and we still have work to do to deliver the revenue growth that we know our business is capable of generating. We remain confident that the strength of our premium technology platform, our global marketplace, and strong balance sheet uniquely position us to win in the market; and we expect these strengths to propel our business to stronger long-term growth in 2017."
Today, the Company also announced a workforce reduction of 125 employees, or approximately 19%, of their workforce. They expect to complete this action and incur pre-tax charges of approximately USD$4.0m (£3.25m) in cash expenditures for one-time employee-termination benefits during the fourth quarter of 2016. The reduction in force is expected to reduce future employee-related costs on an annual basis by approximately USD$18.0m (£14.6m).
This workforce reduction continues a comprehensive realignment of the business, which Rubicon began in the Q2 of 2016, to focus on key growth areas, better match the company's cost structure with its growth rate, and instill greater discipline around cost efficiency.
Stock Prices
Facebook (NASDAQ: FB)
USD$127.17 (£103.35) -2.33 (1.80%)
After-hours: USD$118.15 (£96.02) -7.09%
Criteo (NASDAQ: CRTO)
USD$40.35 (£32.79) +3.74 (10.22%)
After-hours: USD$40.35 (£32.79) 0.00%
Rubicon Project (NYSE: RUBI)
USD$7.40 (£6.01) -0.13 (1.73%)
After-hours: USD$6.49 (£5.27) 12.30%