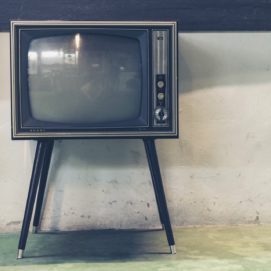 The advertising industry is currently booming – thanks to digital. Overall advertising spend growth for H1 2016 reached 5.2%, 0.4 percentage points ahead of forecast. Traditional forms of advertising, such as newspapers and radio, however, took a hit in sales. In comparison, writes Jens Nielsen, head of UK and Nordic operations and group management, NetBooster, online video saw a huge 66.4% growth over the past year – emphasising the shift from traditional formats to digital.
Television is perhaps the area that has been most disrupted by digital. For the first time, British children are now spending longer online than watching TV, roughly 15 hours a week, up 1.8 hours on last year. While children only make up a small proportion of TV viewing figures, the fact remains that fewer people are watching live TV, and are instead choosing to watch TV online or at a later time via catch up.
For years, TV has been a core marketing channel for brands. However, with the declining figures and advertising booming in new areas, this is a headache for brand managers as they try to understand how to engage with their target audiences.
So, how can advertisers engage through the medium of television with their target audience when more and more viewers are moving away from traditional broadcasting?
Selecting the right channel for the right generation
The move away from traditional daytime TV has been fuelled by digital and the rise in platforms such as iPlayer and Sky's record button. Viewers were once limited to watching TV programmes on a specific day at a given time – now people can record their favourite programmes and watch them at any time. This disruptive shift has gone one step further, with viewers able to schedule and download their shows to their smartphones or tablets.
Services like Netflix and StreamTV are pulling millennials away from TV sets and driving them to on-demand digital content instead. This generation is likely to be found streaming their programme of choice online or watching a live stream on Facebook. However, this is not the case for all generations. For older generations, such as the Baby Boomers, traditional TV is still very much the medium of choice.
It is also important to remember there will always be a place for television advertising when it comes to live events. Some of the biggest and most memorable moments for consumers are broadcast live. For example, sporting events such as Wimbledon or the World Cup finals will always attract top-level brands and high volumes of viewers. Only this year, 9.6 million people switched on to watch the Welsh football team play in the Euro semi-finals; whilst an average of six million viewers tune in weekly for ITV's X Factor, highlighting that there are still plenty of opportunities for brands.
How digital is different
Digital TV presents exciting new opportunities for advertisers. For example, 1:1 personalised TV commercials are now being introduced, albeit slowly. These greater capabilities mean that TV will soon be much more flexible and data-driven, and TV screens will be considered in the same category as smartphone, tablet, laptop, and display advertising. In order to address the rise of digital TV, and capitalise on the opportunities it presents, businesses must align their strategies accordingly and ensure they are viewing digital TV as an element in any digital marketing, branding, and communication campaigns. This will allow brand managers to take full advantage of the data and implement both predictive and programmatic marketing, as well as digital marketing in real-time.
Once digital TV is considered an integral part of the digital marketing, branding, and communication mix, it will enable many of the digital techniques, such as data modelling and predictive marketing, to be applied in real time through programmatic buying, artificial intelligence, and channels such as virtual reality and augmented reality.
What next?
The inclusion of digital TV in the digital marketing mix will be a major factor going forward; but it also means that the TV and media industry will change dramatically, and forever. Branding and awareness budgets are moving over to digital; and TV broadcasters are already experiencing drops in demand and prices for TV advertising. Sky reported that its advertising fell by 3% this September.
Digital TV will overtake traditional media in the future as an integrated digital marketing and brand-awareness platform alongside mobile and outdoor advertising. This will require brands to make the leap to digital and work with agencies that were born in the digital era, as they will be best placed to implement technology and data-driven digital strategies. To survive and remain competitive in the age of digital, brands must adapt their strategies so that they are agile enough to change and adapt to the ever-changing digital landscape. Doing this will allow brands to take advantage of future opportunities and remain engaged with their target audience.