Experts Predict How the Advertising Industry Infrastructure will Change in 2017
by Lindsay Rowntree on 22nd Dec 2016 in News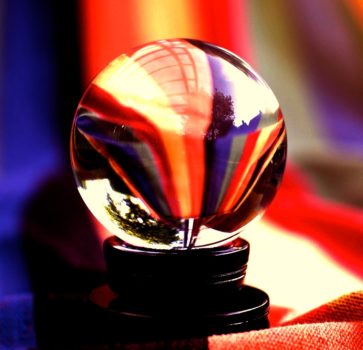 2016 has truly shown how dynamic an ecosystem the digital advertising industry is. There have been highs and lows, but it has certainly been memorable. In a series of features reflecting on the past year and looking ahead to what we can expect in 2017, ExchangeWire invite over 100 thought leaders from across the industry to share their views. In the latest series instalment, experts deliver their opinions on how the infrastructure of the industry will begin to change in 2017, from industry consolidation to the breaking down of the walled gardens.
Martechs will focus on taking more of the CMO's budget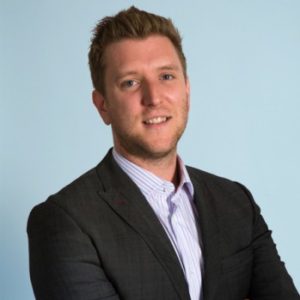 "M&A consolidation will be driven by the continuing theme of ad tech and martech convergence in 2017. Adobe's acquisition of TubeMogul in November and SAP's launch of Exchange Media are just the start of marketing cloud vendors acquiring ad tech stacks to control even more of the CMO's budget. To date, they've all focused on building their marketing and data clouds around what they know best – CRM and ERP – and they've been rounding out their stacks with best-in-class solutions for the last few years. Now the focus is on grabbing the largest part of a CMO's budget – advertising. So, acquiring plays in programmatic media makes absolute sense.  They've got the CMO's attention, many have the data capability, and now it's time to acquire the execution. The breadth of buyers investing in the sector will also continue to expand. I suspect we may still see some interesting new players entering the market next year as more corporates think about how they can influence, or own more of, a customer's journey to purchase. Also, look out for the continued investment from the emerging markets in 2017; these buyers have deep pockets, huge audiences, and the ambition to be globally recognised. It should certainly make for another busy year!"
Mark Williams, Director, Results International
The breaking down of traditional walled gardens
"This year saw Facebook make the unexpected decision to allow access to their data to a select choice of attribution providers. The move not only enables marketers to connect the cross-device customer journey, but also to achieve a holistic view of performance across all paid, owned, and earned channels, so they can make informed decisions across their entire marketing portfolio. This increased transparency, which will likely result in increased investments in Facebook advertising, will also put added pressure on remaining walled gardens to follow suit – particularly as marketers continue to demand more access to data to allow the evaluation of campaigns across all channels, devices, and platforms."
Bill Muller, CMO, Visual IQ
The trend for acquisitions, mergers & exits will continue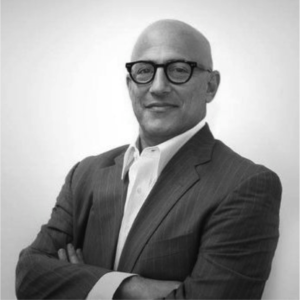 "With The Trade Desk's recent IPO and AppNexus' reported 2017 plans, it appears that Wall Street is once again putting stock (pun intended) into ad tech companies. With that in mind, and given the sheer number of players that remain in the ad tech and martech industries, it's likely that 2017 will be a banner year for industry consolidation through acquisitions, mergers, and other exits. In the first quarter of 2016, we saw 72 mergers and acquisitions – and that's before regained confidence in the sector. Continued consolidation will be a good thing as the industry hones in on technology and solutions that efficiently solve real problems. As this change occurs, it will be interesting to to keep an eye on whether Google and Facebook's strangle hold on digital ad spend is mitigated."
Jeff Hirsch, CMO, PubMatic
Consolidation will accelerate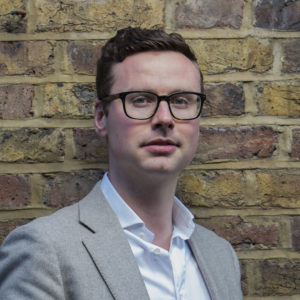 "VC and growth dollars will continue to flow to our industry, but focused almost entirely on SaaS or Data-as-a-service license fees, with solutions focusing more broadly on customer experience and less on the transactional side of the ad business. Only those already deeply invested in media/ad net models will continue to fund in the hopes of an IPO or, better yet, a private deal (markets remain incredibly unkind with ad-tech trading at sub 1x forward earnings). Point solutions will get swallowed up. Private Equity (US & China) will take out many of the scaled (>$100m annual media billings) ad tech players, focusing on full-stacks and generating profit. Few will make it public and, if they do it successfully (TTD being a great 2016 example), they'll have to fight hard to deliver continued growth. The good news for marketers – a smaller, more comprehensive set of media and tech partners to work with, focused on longer-term roadmaps and better aligned to marketers' needs, leading to better consumer experience (what marketing is ultimately about, after all)."
Gareth Davies, CEO, Adbrain
Consolidation is a comin'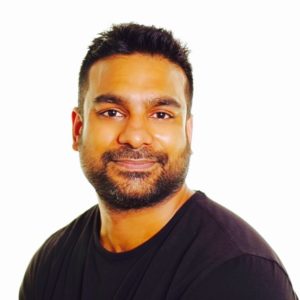 As we all know venture capitalist funding, particularly in ad-tech, remains static unless there is a truly differentiated offering. So the likelihood is we will see a rise merger and acquistions as the crowded markets consolidate and strengthen their offering. This will mainly be driven by: Marketing cloud / software players looking to build out their application layer such as media buying (e.g. Adobe acquiring Tubemogul); Telcos who want to add digital advertising revenue to their bottom line and long-term monetise their sizeable customer bases; Private equity looking for outfits with solid financial standing; and Chinese investors expanding their footprint outside their domestic market.Despite this growing pool of strategic buyers, we'll see a lot of players disappear from the market with poor financials and service-oriented offerings that will provide little value for any acquirer.
Imran Khan, Head of Programmatic EMEA, xAD
A two-tier industry will emerge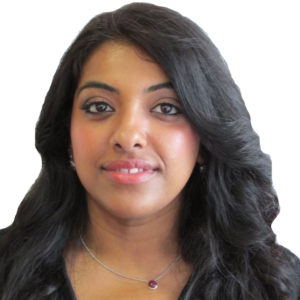 "Facebook have dropped Facebook Exchange (FBX) and instead are focusing on their own closed ad network and mobile ad inventory. Similarly, Google have recently tied their cross-device targeting to DoubleClick Bid Manager and Google Display Network. We are seeing the emergence of a two-tier industry, where ad tech giants such as Facebook and Google are effectively able to play by their own set of rules, while the rest of the digital word needs to be increasingly transparent and accountable to earn the trust of advertisers. In 2017, the gap between players in the industry will widen as tech giants create walled gardens, unless all companies work towards third-party measurement as the standard."
Rakhee Jogia, Regional Director of Rakuten Display Europe, Rakuten Marketing
The bubble will burst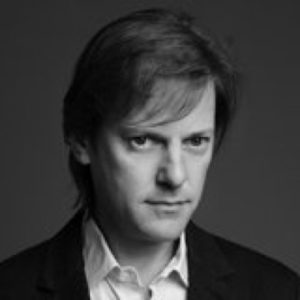 "The ad tech field is like a bubble bursting game, each year a different bubble explodes. In 2016, we saw a decline in viewership due to major clean up from injections and adware. Now, approaching 2017, the question arises: who will be next? Who or what will be revealed as not as significant as we might thought in the beginning. We think 2017 will be the year we'll see a crack in the duopoly. The past month presented a high level of admitted 'mistakes' by Google and Facebook. After looking at Google's and Facebook's expectations for next year, it seems to show low numbers of growth in advertising. Who can gain from this process? Two groups: Chinese companies that buy into online media at an unprecedented rate, and the MSO's (Verizon, Comcast, Altice), which have valuable data and inventory."
Oded Napchi, CMO, HIRO Media
Walled gardens face greater pressure to open up

"There will be increased and more coordinated lobbying of the walled gardens from advertisers. While acknowledging the essential place of Facebook and Google on media plans, advertisers will increasingly argue that it's imperative that they are subject to the same third-party measurement as legacy media brands to provide holistic and comparable campaign reporting. Facebook's recent relegation regarding dwell times on video is indicative of the need to create a universal metric and universal measurement standards that everyone can trust."
Jana Eisenstein, Managing Director, EMEA, Videology
.
The Google & Facebook hegemony becomes reality for all of us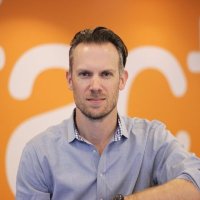 "Google and Facebook will continue to execute well in their respective categories; and more than 60% of ad spend will be consumed within these ecosystems. They'll take pot shots at each other's businesses, but not really make much of an impact. The winner from these skirmishes will most likely be Snapchat."
Rob Jonas, SVP Revenue, Factual
Companies will simplify & add expertise
"Diversity and complexity within the digital ecosystem is set to continue into 2017. Those most likely to make their mark will achieve this through consolidation – most likely through merging with, or acquiring, existing other experts in the field. We're already starting to see companies like Adobe (TubeMogul) and Accenture (Karamarama) buying creative/advertising agencies; and this is just the start of that activity over the coming months. Creating an established unit, through which every aspect of advertising can be covered to a high standard, will be key to success next year."
Rob Garber, MD EMEA, Undertone
FacebookGoogleIndustry InfrastructurePredictions