Singapore Economic Board Sign O&M Deal; Local Manufacturers Lead China Mobile Phone Ad Spend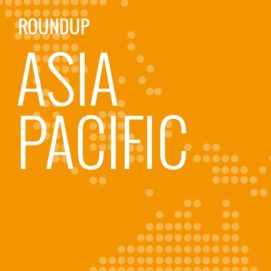 In this weekly segment, ExchangeWire sum up key industry updates on ad tech from around the Asia-Pacific region – and in this edition: Singapore economic board sign three-year O&M deal; Local manufacturers lead China mobile phone ad spend; Possible partner Tealium for customer experience; Publicis launch Commerce with Interactive; and AdAsia open Hanoi office and expand Singapore ops.
Singapore economic board sign three-year O&M deal
Ogilvy & Mather (O&M) will be working with Singapore's Economic Development Board (EDB) to further develop the country's modern marketing services.
The three-year partnership would encompass several areas including data analytics, customer engagement marketing, marketing automation, digital media, and user experience design. Specifically, the WPP agency would launch a local affiliates programme to develop 20 professionals, identified to have high potential for leadership roles, through secondment to O&M's global headquarters in New York. These participants would be attached to global client accounts.
In addition, the agency would be launching a training programme to boost their creative services talent in the country, focusing on areas such as data analytics, digital transformation, and marketing automation.
The team at O&M's Singapore modern marketing lab, operational since November last year, also would grow to more than 40 over the next three years. The facility was built to develop marketing technology and services, including a turnkey SME marketing tool and media audience modelling.
EDB's assistant managing director Kelvin Wong said: "Our goal is for Singapore to be a leading global hub, where global brands partner different players in our marketing ecosystem to develop and pilot digital marketing innovations for the region and beyond. To achieve this, it is important for the marketing ecosystem here to build up capabilities in areas such as creative technologies and marketing analytics."
O&M Singapore's group chairman Chris Riley added: "Singapore is at the heart of the fastest growth regions for modern marketing, with the number of Asian internet users soaring and a booming e-commerce sector to match. It also is uniquely placed within the Ogilvy network as one of a handful of global hubs for our worldwide agency."
Local manufacturers lead China mobile phone ad spend
China's mobile phone vendors spent ¥76.21m yuan (£8.97m) on online ads in November 2016, with local manufacturer BBK Electronics dishing out the most among mobile phone makers.
The Chinese vendor spent ¥27.45m yuan (£3.23m) on online ads, ahead of Samsung's spending of ¥13.56m yuan (£1.6m) and Huawei's ¥12.35m yuan (£1.45m), according to data from iResearch's online ad measurement tool, iAdTracker. Chinese manufacturers Meizu and Xiaomi rounded up the top five online ad spenders in the sector at ¥4.89m yuan (£575,640) and ¥3.77m yuan (£443,800), respectively.

iAdTracker's data also revealed that portal websites, video websites, and vehicle-related websites were the most popular ad platforms among these advertisers.
Mobile phone manufacturers spent ¥30.01m yuan (£3.53m) to place ads on portal websites, which accounted for 39.4% of overall ad spend in this space. They also forked out ¥20.31m yuan (£2.39m) on video sites, accounting for 26.6% of China's overall mobile phone ad spend, and another ¥7.62m yuan (£897,020) on vehicle-related sites, which accounted for 10% of total spend.
Possible partner Tealium for customer experience
WPP's digital creative agency, Possible APAC, have inked a partnership with Tealium in a move to build more relevant customer experiences and engagement.
A specialist in customer data and tag management, Tealium said they would help provide real-time insights and actions to the agency's clients.
Possible APAC CEO Paul Soon said: "Many brands and government bodies today have a plan to execute their digital transformation strategy, but the real opportunity here with technology is the data transformation story.
"Brands we work with understand the importance of being able to treat their customers as a single profile across their many touchpoints, and to do so in real-time", Soon said. He added that Tealium's Universal Data Hub solutions offered the ability to "stitch together offline, online, and application-specific data", enabling his agency to deliver "highly-targeted and responsive" campaigns across the region.
Publicis launch Commerce with Interactive
Publicis Media Asia-Pacific have joined hands with sister agency, Interactive Solutions, to launch Publicis Commerce.
The new brand would integrate Publicis Media's media buying and analytic capabilities with Interactive's experience in the e-retail market and e-merchandising services. It would be headed by Starcom's Asia-Pacific president of global network solutions, Ken Mandel, who would report to Publicis Media Asia-Pacific CEO Gerry Boyle.
With the launch, Interactive would assume the Publicis Commerce brand in Asia-Pacific, but retain their name in other global markets.
Mandel said: "E-retailers are the publishers of the future and, given how much time consumers spend on these sites, they will play an increasingly influential role as marketing and commerce continues to blend into a seamless consumer experience.
"The linear marketing funnel of awareness, consideration, and purchase will be flattened by end-to-end e-commerce experiences and marketers will continue to shift spend to more accountable and frictionless media", he explained, adding that Publicis Commerce aimed to help customers navigate the "intersection of media and commerce".
AdAsia open Hanoi office & expand Singapore ops
AdAsia Holdings have expanded their presence in Vietnam, with a new office in Hanoi, and are looking to grow their headquarters in Singapore.
The latest addition was the sixth Asia-Pacific office for the adtech vendor, which first entered the Vietnamese market last October with an office in Ho Chih Minh City. The Hanoi site served as an extension of their sales and consultation business in the country, where their operations team was based in Ho Chih Minh.
AdAsia's CEO and co-founder Kosuke Sogo said: "Our strategy for the Vietnam market has always been to reach both international and local businesses; and our move into Hanoi allows us to serve the latter."
He added that expansion plans in Singapore would include growing their local headcount, which are now based out of their new office in the central business district.
Sogo said the company was growing their team to meet demand and offer "better coverage and more focused services" for their customers in Singapore.
AdAsia currently employs some 60 staff across six offices, which also include Bangkok and Taipei.
TagsAd TechAgencyAnalyticsAPACChinaMedia SpendMobileProgrammaticSingapore