Dentsu Unveil Measures Against Future Misreporting; AU OOH Revenue Grows 15.8%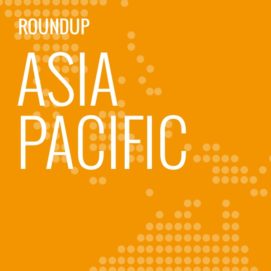 In this weekly segment, ExchangeWire sum up key industry updates on ad tech from around the Asia-Pacific region – and in this edition: Dentsu unveil measures against future misreporting; AU OOH revenue grows 15.8%; Ogilvy take over Chinese joint ventures; AU agency bookings hit £4.41bn in 2016; KRDS open up in HK; and Exec appointments at OMG & O&M.
Dentsu unveil measures against future misreporting
The Japanese ad agency group has completed their investigation of last year's overcharging incidents and pledged to take steps to prevent such events from happening again.
In August, Dentsu issued a public apology after uncovering irregularities and false reporting, including 633 suspicious transactions that involved 111 advertisers. The inappropriate operations resulted in an estimated ¥230m (£1.76m) in overcharged bills, including fees that were charged when no ad placement had been made.
During the five-month-long investigation, the agency said it looked through 214,000 invoices for digital ad services made in Japan between November 2012 and August 2016. It identified four key issues, which included reports that presented wrong posting volumes and details as well as omissions of information that resulted in inaccuracies.
It uncovered issues with 997 cases involving 96 advertisers and transactions that totalled ¥114.82m (£834,709).

Dentsu acknowledged lapses in their business processes that led to the errors, including the lack of a standardised work structure that separated duties and conducted checks, as well as a failure to recognise operational risks associated with business errors. They added that they did not ensure employees received proper training or adequate support and noted communications gaps that had surfaced amid a diverse organisational structure.
The agency said they had established an internal framework in September last year to check on digital ad orders, placements, and invoicing, which would operate independently from operations teams handling such work.
It also rolled out several measures to resolve issues related to business processes and risk management as well as human resource management. These included plans to restructure posting reporting flows and automate posting reports, as well as to establish an Internet Advertising Services Agreement to clarify scope of services and disclaimers.
There also were plans to establish a system for online applications to minimise errors and drive a need for their business units to reform programmatic advertising and improve operational collaboration. Such initiatives would include in-house training for some 1,000 employees.
Dentsu further noted they would increase the number of managers in programmatic advertising and encourage sharing of issues and solutions within the organisation.
AU OOH revenue grows 15.8%
Australia's out-of-home (OOH) market grew 15.8% year-on-year to hit AUD$789.5m (£489.8m) in net media revenue last year, which saw double-digit growth across all quarters.
Digital OOH accounted for 38.08% of the market, according to Outdoor Media Association (OMA). Their CEO Charmaine Moldrich noted that OOH and online were the only media channels to see growth, citing CEASA (Commercial Economic Advisory Service of Australia) figures, with OOH outpacing revenue spent on regional TV ads.
"As our cities become more populated – 94% of Australians are expected to be living in cities by 2050 – OOH offers the biggest audience in town. This puts us in a very enviable position as we head into 2017", said Moldrich. "We know OOH is becoming more than the channel with the biggest reach, it is increasingly a targeted and accountable channel."
She noted that OMA this year would focus on improving their audience measurement system, MOVE, by integrating customer data from Enhanced Media Metrics Australia. This, she added, would provide media planners the ability to better segment audiences and push more relevant and targeted messages.
OMA also would be launching their Automated Transaction Platform, touted to ease the buying and planning of OOH.
Ogilvy take over Chinese joint ventures
WPP-agency Ogilvy & Mather (O&M) Marketing Communications have announced plans to assume full ownership of two joint ventures from Shanghai Advertising.
The acquisition would see the agency buy up the remaining 25% stake in Shanghai O&M Advertising and 15% stake in Shanghai O&M Marketing Communications Consulting.
Established in 1991, Shanghai O&M Advertising currently has some 520 employees, offering services in advertising strategy, design, and production. Their 2015 gross revenue totalled 633.2m yuan (£76.17m), with gross assets of 466.3m yuan (£56.09m).
Shanghai O&M Marketing Communications Consulting, founded in 1997, provides communications and public affairs consulting and hires some 450. Their 2015 revenue was 575.8m yuan (£69.27m), with gross assets of 416.9m yuan (£50.15m).
WPP agencies across Greater China report revenues totalling USD$1.6bn (£1.33bn) and employ some 14,000.
AU agency bookings hit £4.41bn in 2016
Media agencies in Australia have clocked a 1.1% year-on-year growth in total bookings to AUD$7.11bn (£4.41bn) in 2016, according to SMI data.
Payments in digital climbed 14.2% to AUD$1.84bn (£1.14bn), while OOH saw a 7.9% increase to AUD$823.6m (£510.98m), radio was up 5.6% to AUD$582.2m (£361.21m), and cinema increased 0.5% to AUD$7.1m (£4.41m). The numbers excluded bookings from IPG Mediabrands agencies.
Although it saw a 3.8% dip in bookings, TV remained the biggest platform contributing AUD$3.09bn (£1.92bn). Newspapers payments also dropped 7.1% to AUD$504m (£312.69m), while magazines decreased 17% to AUD$170m (£105.47m).
"Australia's media remains one of the most innovative in the world, with our media companies continuing to find new and improved ways for advertisers and their agencies to reach audiences", said SMI's Australia and New Zealand managing director, Jane Schulze. "As a result, we've seen key product categories, such as automotive brands, retail, food/produce/dairy, and travel, all increase their marketing budgets in the past year; and most of those have also grown their advertising spend in December."
Early results for December, however, revealed a year-on-year dip of 6.6% to AUD$457.7m (£283.97m) for the month.
KRDS open up in HK
KRDS Group have established their presence in Hong Kong, following office openings in Singapore and Shanghai.
KRDS Hong Kong said they launched with three new clients, including an MNC retail company and local government agency, and was the first digital agency to offer Snapchat Geofilter in the local market.
The social media agency's general manager, Aurélien Léger, said: "KRDS was originally the oldest Facebook Marketing Partner in the region, and the opening of our office in Hong Kong comes as a logical step after launching KRDS Shanghai and KRDS Singapore. We bring to the market an expertise on Chinese platforms, such as WeChat and Sina Weibo, as well as international ones like Facebook, Instagram, Twitter, and Facebook Messenger."
Exec appointments at OMG & O&M
Omnicom Media Group (OMG) Australia have appointed Kristiaan Kroon as their chief investment officer, following the promotion of Tony Harradine to Asia-Pacific chief investment officer.
Prior to joining the agency, Kroon served as national agency sales and commercial partnerships director at Fairfax Media. When he begins his new role at OMG, in March 2017, he will be responsible for driving strategic partnerships, investment, and accountability across the agency's assets in Australia.
Over at O&M, a new executive creative director has been appointed at their Singapore outfit, where Francis Wee joins the agency full-time after working with them on a project basis.
He was previously executive creative director for the agency's Shanghai site between 2012 and 2014 and, in 2007, had founded his own creative boutique agency in Singapore, called 'Religion'.
TagsAd TechAdvertiserAgencyAPACAustraliaChinaMedia SpendMiddle EastProgrammaticSocial Media