German Ad Tech Sector on Consolidation Course
by Sonja Kroll on 14th Feb 2017 in News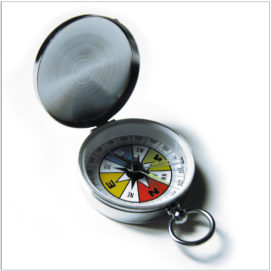 After years of lagging behind, the DACH market is finally nearing consolidation. In this piece, Frederike Voss (pictured below), CEO and co-founder of German meta-SSP orbyd, is taking an insider's look at the market and why ad tech is becoming a must-have in Germany.
Within the increasingly digitalised advertising sector, the consolidation movement is becoming more noticeable in the German digital landscape. Be it on the sell side, like the acquisition of T-Online and InteractiveMedia, as well as OMS by the former outdoor advertiser Ströer Media, which turned into a digital advertising giant just within a few years. Or the recently announced partnership 'Ad Alliance' of the sales house G+J EMS and IP Deutschland, including video network Smartclip, which had previously been acquired by the RTL Media Group. Publishers and sales houses also contribute to the consolidation by strategic and targeted acquisitions of digital businesses. The most recent example is the takeover of the German viral platform Heftig.co by Funke Media Group.
On the agency side, we have witnessed a number of new businesses, like Local Planet, an international media network of 40 independent media agencies, including the German agency pilot. And not to forget the formation of Territory as a prime example of market consolidation, which has made it the largest content communication agency in Europe.
Building technology competence
One fuelling element of the consolidation trend is the increasing technologisation of the sector, specifically in the field of programmatic advertising and, therefore, data-driven demand and supply. According to the BVDW, the Association of the Digital Economy in Germany, 32% of online inventory is traded programmatically. During the first half of 2016, the market share for programmatic advertising grew by an astonishing 51%. A look across the pond towards the pioneer USA shows that most of the advertising business will soon be programmatic in Europe and Germany as well.
More and more companies that are directly, or indirectly, involved in the German advertising market are trying to counteract the disruptive power of programmatic advertising by forming alliances and initiating acquisitions in an effort to integrate proprietary technology competence in their operations. That is why German ad tech startups are particularly sought after. ProSiebenSat.1 Digital, for example, acquired Virtual Minds including its ad serving, SSP, DSP and, just recently, also DMP business units. Large agency networks, like GroupM, are expanding their programmatic advertising portfolio in the German market as well. In this case via the joint venture esome, which was founded in partnership with Performance Media, a local agency network.
Finally, there are the advertisers themselves, who hope to consolidate and expand their customer base. A good example here is the acquisition of the ad tech startup Metrigo by Zalando in 2015.
Standing out against FB & Google
It is not just getting a share of a lucrative market that drives companies to look for consolidation – it is the ubiquitous market power of the ad tech giants Facebook and Google, as well as Amazon and Apple, to some extent. The 'Big Four' have the ability to comprehensively address user end devices based on their wealth of first-party data, and to map their programmatic media trading with easy-to-use tools facilitated by the mobile data age. According to eMarketer, 40% of mobile advertising spends in the US will be going directly to Facebook and Google in 2017.
The German advertising market has not reached that stage yet. In addition to a fundamental skepticism towards the 'Big Four', German advertisers want to be able to play out via the variety of contact points beyond the ecosystem of Facebook, Google, and others. German ad tech companies, therefore, respond with local partnerships that facilitate options like cross-device advertising. Flagship businesses in the German ad tech sector like Adjust, Crossengage, or Exactag profit from the desire of advertisers to address a broader spectrum in programmatic advertising.
From the viewpoint of the advertiser, this opens up an opportunity to use partnerships and acquisitions to create a unique media offering that also caters to the more traditional channels in order to stand out against big players. A significant component here is an owned technology competence that harmonises with advertisers and important market players. Zalando, for example, seems to prefer local partnerships with local sales houses, such as ProSiebenSat1 Digital; whereas retail player Otto Media Group announced a strategic data partnership with Media Impact, Axel Springer's sales house.
The development of owned technical infrastructures, for example a proprietary ad serving and SSP solution, would be difficult to implement for most companies, in light of the fast-moving market and the considerable investment it would involve. In addition, the use of a variety of SSP solutions in programmatic advertising is necessary for inventory owners to satisfy the need for programmatically managed inventory originating via a variety of DSPs and, therefore, demand players. That is why new concepts, such as the meta SSP, which consolidates a number of different SSP technologies on one platform, are becoming increasingly popular.
Financial & innovative power
From the viewpoint of ad tech startups, it is the innovation pressure generated by Facebook and Google that forces consolidation efforts. In order to survive, they are forced to periodically invest in their technical development. A takeover by a financially sound, well-established company that also offers synergy options in the form of other subsidiary businesses, or a capital injection by going public are, therefore, suitable options to allow for recurring large-scale investments in relevant technologies.
Among the many exits that generated lots of attention in Germany, in this context, were the acquisition of mobile SSP Smaato by the Chinese offline marketing service provider Spearhead, and the takeover of the Berlin-based mobile app marketer Glispa by the British-based Market Tech Holding.
Efficiency & Synergy
As a general rule, companies that offer an efficiency gain by bundling multiple parts of the value-add-chain of programmatic advertising across multiple platforms, or that can map one specific part of the chain across multiple platforms, are in demand in Germany as well. The concept of the orbyd meta SSP addresses exactly this need and combines several relevant technologies for inventory owners in one platform. It allows not just one, but several SSPs to be controlled from a single source via a comprehensive, easy to manage, and standardised interface. It provides transparency, significantly less complexity, and more efficiency in daily operational handling.
Another example are cloud solutions, like the social media management software Facelift, which allows simultaneous planning, control, implementation and monitoring of complex social media activities, is a great example for ad tech market apps that generate efficiency.
Most ad tech startups, however, specialise in one individual aspect of the automated media trade ecosystem. As a result, a vast number of intermediaries want to participate in the media trade business. Software giant SAP, for instance, takes advantage of exactly that fact and is set to drive consolidation with the cloud solution SAP Exchange Media, which includes a DSP, DMP, and a reporting tool, which will remove a large percentage of these middlemen.
Orientation
One important condition for the future success of ad tech companies, agencies, and marketers, is market visibility. Specifically, the size of a company has a positive effect on awareness among market participants. Advertisers, agencies, and marketers need within an increasingly fragmented media landscape and a multitude of service providers and technologies, someone to lead the way. Big players demand attention, therefore attract more business and can, consequently, ensure their continued presence and survival in the market. That is why the German ad tech market will continue to generate more alliances, joint ventures, and acquisitions in the foreseeable future.
TagsDACHProgrammatic