'Cost Per Second' Takes Viewability to the Next Level: Q&A with Paul Kelly, Parsec Media
by Lindsay Rowntree on 7th Mar 2017 in News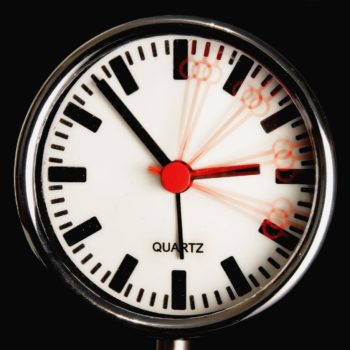 What is a cost-per-second buying model and what value can time-based buying offer an advertiser? ExchangeWire speak with Paul Kelly (pictured below), recently appointed as commercial director, UK and EMEA, Parsec Media, about his new role and the growth and the trajectory of growth for time-based buying, as the industry continues to battle with viewability challenges.
You were recently hired as commercial director, UK and EMEA – what does your role entail?
Right now my role is very much focused on educating the market. For many advertisers and their agencies, the idea of CPS (Cost Per Second) and time-based buying is a totally new concept and it requires a shift in thinking to move away from the impression model. That's where I need to demonstrate both the short- and long-term benefits of what Parsec are doing and drive commercial opportunities for Parsec that will enable continued growth.
Parsec operate on a cost-per-second pricing model – how does this ensure value for advertisers?
By charging for time spent, Parsec ensure that their clients are only paying for guaranteed attention. Our timer only begins once the ad has reached MRC standard (or any standard of viewability our client decides on). Once the standard is reached, we cap the timer at 15 seconds, after that all time is considered earned media. We can also port the time-spent audience data back to a first-party DMP, enriching audiences and creating new opportunities for retargeting across mediums.
Your recent expansion shows Parsec are achieving success – has the viewability issue inherent in the digital industry raised your profile?
It has definitely helped. At the end of the day, advertisers want real, tangible results; and viewability has opened their eyes to the concept of time. After all, if you can measure if an ad is in view, you can measure how long it's in view. Parsec pride ourselves on the guarantee that we only charge for ads that capture attention – taking viewability to the next level.
How does cost-per-second buying alter the creative and trading process?
Using cost-per-second allows us to analyse how much time consumers choose to spend with creative. Time-on-screen data can help advertisers create more relevant and engaging ads – essentially optimising towards ads that capture more attention. Regarding trading – our ad platform is one of the first, including Facebook and Adwords, to build in an economic incentive for quality. This is something that benefits both publishers and advertisers and allows us to align the entire industry around quality.
Do you envisage cost-per-second metrics to increase further in popularity and start to become a recognised industry norm?
Absolutely. Some publishers, like the Economist, are already offering buying time through their CPS (cost per hour) metric. We have also had incredible traction in the US, serving over 100 time-based campaigns in the past year.
A little over a month in this position, I have found that the UK is very eager to learn about our offering and the common comment is: "It just makes sense." In a time when transparency is the first and foremost priority in the industry, time-based metrics provide clear results that work advertisers, agencies, and consumers since they are consuming quality content.
Are clients you're speaking to in EMEA battling the same challenges with viewability and consumer engagement as their US counterparts? Does your strategic approach have to differ in these markets?
Europe, especially the UK, is very similar to the US and many of the same challenges exist here, especially viewability and transparency; however these issues are really truly global. I'm hearing an increasing level of frustration towards programmatic from teams not just focused on the UK and Europe, but also globally, and we see that as a real sign that something is broken. As such, our solution and our approach doesn't need to change with location because it addresses the root cause of these problems, which is the CPM.