Mobile in 2017: What Do We Even Mean by 'Mobile'?
by Lindsay Rowntree on 16th Mar 2017 in News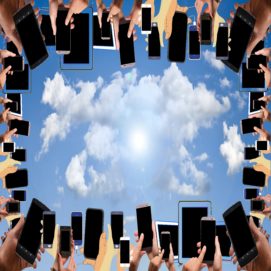 With Mobile World Congress over for another year, have we finally completed the long-awaited 'year of mobile', or are we still yet to see it? Writing exclusively for ExchangeWire, James Shepherd (pictured below), EMEA Commercial Director, M&C Saatchi Mobile, questions whether we need to change the 'mobile' narrative.
If ever there were a year of mobile, it was last year. Now, can we please never use that phrase again! According to eMarketer, last year mobile topped desktop, TV, print, and out-of-home in spend. This year, UK mobile ad spend is set to reach nearly £7bn, projected to represent nearly a third of the UK's media ad investment. These statistics demonstrate that mobile is not just dominating digital media spend, but dominating media spend full stop.
That media spend is, of course, reflective of consumer time spent. Mobile is the dominant screen in our lives, dominating search, dominating consumers' time online, and driving e-commerce. It plays such a varied role in our engagement with brands – from research, to purchase, payment, and loyalty. It's the everything/everywhere device; and brands that don't adopt the mobile-first mindset are at risk now, more than ever, to changing consumer needs and demands.
The increasing scale and prominence of an event like Mobile World Congress (MWC) only reinforces this. The sheer breadth of what's on show at MWC illustrates that we need to reframe what we mean by 'mobile'. There were smart cars powered by mobile technology, lots of examples of VR powered by mobile and a whole host of IoT/connected devices powered by mobile. Across eight aircraft-hangar-sized halls, MWC demonstrates how mobile is driving innovation.
Despite this innovation, it's safe to say nostalgia ruled at MWC 2017, with the reimagined Nokia 3310 dominating the news agenda. Since its unveiling by Nokia in Barcelona, Carphone Warehouse has called the demand for the much loved-model 'astonishing', having seen an "unprecedented level of demand for a feature phone". Following the launch, searches for the model jumped by a staggering 797%.
While I think a lot of this is nostalgia, I spoke to a lot of people who were planning to buy one as a weekend device (it will take a Nano sim from an iPhone 7). As a constantly connected, switched-on society, we sometimes seek digital detox; and the idea of a weekend 'dumb' phone seems to appeal to many. It appealed to me too, until a friend pointed out that I couldn't get an Uber on one. But if it really takes off, I can see rudimentary versions of your favourite app being developed to run on Nokia's series 30+ OS.
One of the biggest announcements of the week was the news that 5G technology is currently under development. 5G will handle more data, connect more devices, reduce latency, and bring new levels of reliability, with speeds rumoured to be up to 100MBPS. The technology was even addressed during the 2017 Spring Budget, when the UK Chancellor Philip Hammond announced the Government would be investing £16million into 5G research.
We also saw significant discussion around the rise, and increasing importance, of Artificial Intelligence (AI). We feel that AI and machine learning will be the big game-changers in 2017. Sundar Pichai, Chief Executive of Google, announced in 2016 that the world's biggest internet company would "move from mobile-first to AI-first"; and investment in this area is expected to grow, spearheaded by Google's DeepMind. Alongside the real challenge of Ad Fraud, machine learning is already enabling us to detect patterns in data that indicate potential fraudulent activity. The industry still thinks desktop-first when it comes to fraud; and standards and platforms need to evolve now, more than ever, to mirror user behaviours and demands made by the mobile-first consumer.
Ad blocking was one of 2016's biggest talking points; and it's something that is going to keep on rumbling. However, smarter targeting, creativity, and messaging can help us overcome these issues. The more we harness data to better understand audiences, the more relevant the creative and messaging we can serve will be. The time is ripe for brands to tap into the opportunities afforded by mobile to engage with audiences in increasingly dynamic and innovative ways; and we expect to see contextually relevant, interesting creative emerge throughout the year.
This all reinforces our point that mobile is more than just a channel. As we become an increasingly connected society, with mobile at the centre, the need for brands to invest more heavily to connect with an increasingly mobile-first audience is imperative, now more than ever.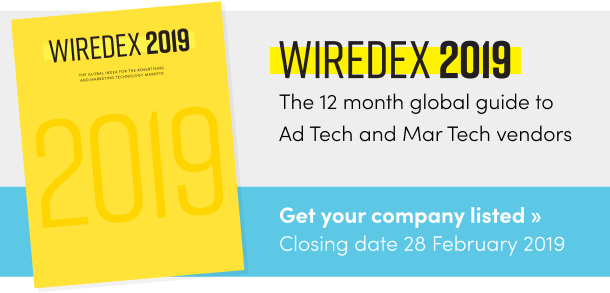 TagsMobile