The Evolution of Out-of-Home Advertising & How the Industry Can Help
by Lindsay Rowntree on 30th Mar 2017 in News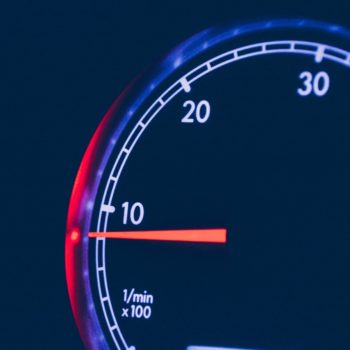 Developments in OOH mean that it has the potential to truly deliver on the promise of programmatic. OOH is on a programmatic journey and needs the support of the industry to ensure the destination is reached successfully. Cadi Jones (pictured below), commercial innovation director, Clear Channel International, writes how the industry can help to deliver.
Historically, out-of-home (OOH) has been categorised as 'traditional media' – driven by upfront trading deals that required campaigns to be booked months in advance. However, the changes brought by data and technology to other media have not side-stepped OOH. In fact, in the UK, none of the campaigns booked on our Adshel Live digital street furniture estate still run as 'traditional' two-week outdoor campaigns.
OOH now presents a big opportunity for programmatic advertisers: it provides more creativity, increased flexibility, and accurate measurability of the ad content delivered. It also offers accessibility via the same tools already being used to buy other media. Within the next few weeks, brands in the UK will be able run campaigns that generate 53.27 million impressions in a two-week period across Clear Channel's premium Storm network of digital screens – quite literally, a bigger advertising opportunity than that of the 5x2in smartphone screen! And all with a single programmatic buy.
Programmatic in OOH builds on the programmatic promise: giving users the ability to deliver the right message, to the right audiences, at the right time, in the right locations (with the added value of assured delivery), and with the right impact. In essence, it's the ability to combine the brand-fame-building benefits that OOH offers with increased targeting opportunities, creative optimisation capabilities, and more accountability.
There are several key differences to keep in mind between OOH and digital display media online. Firstly, while OOH inventory is finite (we don't suddenly get millions of extra panels if a big news story hits) it's also 100% viewable. You can't ad block a billboard; nor can you fast forward a bus stop advert. Furthermore, while OOH inventory is one-to-many, rather than one-to-one, certain audiences index much higher in some locations at certain times of day. A great advantage to advertisers, when used correctly.
So, in a medium with very high occupancy (sell-through) rates, the opportunity for our buyers is less in the bidded space, where it would be very hard to deliver against campaign goals. For this reason, Clear Channel is (initially) focusing on guaranteed trading, over bidded programmatic solutions.
The opportunity for media owners in OOH is also very different to the online world. Ours is not in monetising large volumes of unsold supply – we simply don't have that. It is, instead, making our medium more attractive to more advertisers and increasing OOH's share of the media mix. And while programmatic is a great way to do this, we want to make sure we're doing this in the right way.
With all this in mind, Clear Channel made a decision to develop our own sell-side technology, able to support many different types of buy-side connections – to both DSPs and planning/buying tools. This investment is a significant part of the wider transformation of our business as we move to become a data- and technology-powered media company.
During this process, we're making sure that we're aligning with the needs of advertisers, and their representatives, to ensure that buyers can access our product offering in the way that makes sense for them, and enabling them to use the tools they want to use. For example, existing programmatic buyers can connect to our supply through their normal DSPs; whereas outdoor specialists or agencies may prefer to connect through their own planning or buying tools.
Following a successful launch in Belgium earlier this year, we are about to enter our launch phase in the UK, trading our most premium and impactful digital Storm inventory. In a few weeks' time, we'll enable the first transactions to customers logging in to our platform, as we work to enable connections to third-party platforms in the summer.
From the buy side, we'll need to know how you want to connect with us: which DSPs, and which planning or buying tools. We'll also need support from those platforms and tools to do the small amount of development work required to amend the IAB's Open Direct and Open RTB protocols for OOH inventory. On top of that, with a single view of the customer across all media being increasingly important (but OOH operating in a cookie-less world) we'll need your flexibility and support in the early days of establishing the right audience currencies to work with. But that's another story.
Clear Channel is just beginning to embark on this exciting programmatic journey for OOH. We are evolving to a place where technology and data power transactions. And we are confident that this move towards an automated end-to-end delivery process and programmatic will be rapidly adopted, very quickly becoming the dominant way that OOH is traded in many markets. On this basis, we are proudly choosing to invest in building the future of our business ourselves – not outsourcing what will need to become a core competency.
We are doing this to give advertisers what they want, using the tools they want, so that they can build on their programmatic promise of delivering the right audiences, in the right time, in the right location, and with an amazing – and unmissable – level of impact.