Mobile Drives UK Ad Spend; Integral Ad Science Reports Brand Safety for YouTube
by Sonja Kroll on 14th Apr 2017 in News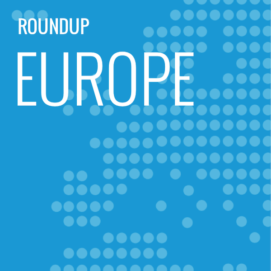 ExchangeWire round up some of the biggest stories in the European digital advertising space. In this week's edition: Mobile drives UK ad spend; Integral Ad Science reports on YouTube brand safety; Blis and TVTY partner; Tapad and Innovid collaborate; New participants for TAG; Merkle buys Divisadero; and MediaMath starts Curated Market.
Mobile is main driver of UK ad spend
With almost half of UK internet time spent on smartphones, mobile is the main driver of ad spend in the UK, PwC has found in a study for the IAB. In 2016, the digital ad spend increased by 17.3% to £10.3bn,
with mobile ad spend increasing 50.8% to £3.87bn. Mobile now accounts for 38% of all digital ad spend, up from 4% just five years ago. In the areas of video and social, however, mobile's share is even bigger: Mobile accounts for 63% of video spend, and 79% of the social media spend.
The fastest growing ad format is – no surprise – video: With a 103% increase of the ad spend to £693m, mobile video ads now account for 29% of the total digital ad spend. Video advertising is growing fast both on mobile and PCs, driven by outstream/social in-feed's massive 234% rise to £465m. Outstream accounts for 43% of all video spend but 56% of mobile video. Pre- and post-roll video ad spend grew 12% to £603 million (55% share of all video).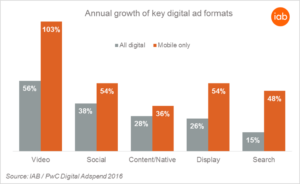 "The rise in people consuming mobile and video content has accelerated digital's growth rate to its highest level for nearly a decade", says James Chandler, Chief Marketing Officer, IAB UK. "Reaching the £10bn threshold has been made possible by brands breaking the mould, trying innovative formats and making the most of video to reach and amaze people. It's impossible to ignore the issues the industry is facing at the moment, but digital never stands still and these figures are testament to the long term strength and power of digital."
Good news for programmatic: Almost tree quarters of the ad spend was incurred through programmatic trading (72% – £2.71bn)!
Integral Ad Science provides brand safety reporting for YouTube
Brand safety has become the latest focus at YouTube. After several high-profile boycotts, Google is now bringing in Integral Ad Science for additional brand safety reporting on YouTube.
Integral Ad Science provides a MRC-accredited solution, reporting on eight different brand risk categories – adult content, alcohol content, gambling content, hate speech, illegal downloads, illegal drugs, offensive language, and violence. These are to give advertisers a comprehensive understanding of their brand risk. Additional filters can be applied to drill into the reports and highlight geo-compliance, keywords, and blacklists.
Speaking to ExchangeWire, Nick Morley, EMEA MD, Integral Ad Science says that the new partnership is aimed at enabling Google to regain their advertisers' trust: "Brand risk continues to be a key area of concern for advertisers and Google is leading by example for the advertising industry, collaborating with independent third-party verification companies to deliver enhanced brand safety reporting. This partnership will offer advertisers with greater insight into where ads appear on YouTube, as well as providing confidence that risk thresholds are being adhered to.
"Our H2 2016 Media Quality Report shows that 6.8% of impressions in the UK are flagged as posing a significant risk to a brand reputation when looking at all buy types, whereas global video brand risk is 8.9%, and highlighted that the top three brand risk categories across both channels were offensive language, violence, and adult content."
The collaboration is to reassure advertisers over where their ads are appearing on YouTube, as well as developing a secure and safe solution that answers the industry's need for transparency.
Blis and TVTY collaborate for hyper-targeted campaigns
Location data specialist Blis and moment marketers TVTY are teaming up to enable personalised location-based ads using real-time event 'triggers'. Based on topical, current events and incidents such as sporting events, weather changes or stock market fluctuations, advertisers can react to real-time events and subsequently target users with personalised, location-relevant ads.
The hyper-targeted campaigns are activated when certain keywords or phrases are trending on social media. Combining Blis' targeting data with TVTY's social media insights on TV ads, weather conditions, sporting events, and other live-data feeds, advertisers can tap into the heightened interest around specific events without having to manually monitor the web.
"At Blis, we understand it is a great opportunity for advertisers to connect and engage with their customers while taking into account real-world events being discussed on social media", Greg Isbister (pictured right), CEO and founder, Blis, tells ExchangeWire. "By harnessing the power of location data and merging it with TVTY's Social Trend Trigger, brands can capitalise on relevant social conversations and activate display, video, search or social campaigns, in real-time. Hashtags and keywords can be monitored worldwide and when a topic is trending, a brand's pre-selected campaign will be triggered."
"We're already seeing a huge interest from brands in our Social Trend Trigger", adds Eliott Reilhac, CEO, TVTY. "Partnering with Blis and adding sophisticated location-based targeting will make it an even more attractive option for marketers."
Tapad and Innovid partner
Using Tapad's Device Graph, Innovid is going cross-device: The two companies have just inked a partnership for cross-device personalisation and a unified viewer experience.
Innovid launched their Marketing Cloud Suite last year, focussing on message relevance and driving conversions, retention and acquisition through video personalisation. Combining their own solution with Tapad's Device GraphTM, Innovid can now offer marketers the opportunity to display consistent, personalised campaigns across all devices.
"Personalisation is a must for every data-driven marketer and really needs to happen across all devices to ensure a unified customer journey," says Ronnie Lavi, SVP Product, Innovid. "We recognise one size does not fit all when it comes to video. As an open platform, we are always looking to add best-of-breed capabilities through integrations and partnerships, and we've chosen Tapad because of its superior cross-device expertise."
"Innovid has long paved the way for effective personalisation in the video marketing space," adds Pierre Martensson, GM Data, Tapad. "As video continues to gain popularity across digital formats, we're excited to see how our technology empowers Innovid to bring that renowned personalization to more customers across all of their devices."
TAG signs more companies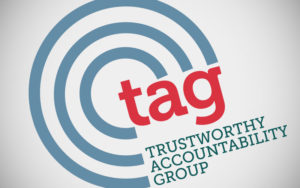 In the US, the Trustworthy Accountability Group is gaining traction. The industry-initiative to prevent criminal activity in digital advertising has signed more than 200 companies, including ad tech and martech providers from outside the US.
Among the latest signees are Forensiq, Publicis Groupe, Publishers Clearing House, Receptiv, Sociomantic Labs, and Verta Media. All participants of the TAG are reviewed on the initiative's anti-fraud requirements.
TAG has also just announced the 2017 Seal recipients for their Certified Against Piracy Program. Amobee, AppNexus, comScore, DataXu, DoubleVerify, Forensiq, Google, WPP's GroupM, Integral Ad Science, LKQD, OpenX, Sovrn, SpotX, Veri-Site SIPI, and WhiteBULLET have been validated as TAG-approved providers of anti-piracy services.
For adherence to inventory quality guidelines, seals were awarded to AppNexus, Conversant Media, DataXu, Goodway Group, GumGum, LKQD, OpenX, RhythmOne, RocketFuel, Sovrn, SpotX, Tremor Video, Unruly, Viant, Vibrant Media, Yahoo, and Ziff Davis. The inventory guidelines reassure clients and buy-side partners about the quality of the inventory of publishers and platforms, hoping to increase transparency in the ecosystem by giving companies a common framework to describe and disclose the characteristics of advertising inventory and creative content before and during transactions.
Merkle buys Divisadero
US performance marketing agency Merkle is expanding its European footprint with the acquisition of Spanish data consultants Divisadero. Since the beginning of April, Divisadero has been part of Merkle's European operation, led by Tim Berry, President of Merkle Europe.
"The acquisition of Divisadero adds significant scale and critical capabilities to Merkle's data and analytics offering in the market, as well as that of Dentsu Aegis Network," says David Williams, president and CEO, Merkle. "Divisadero has a strong pool of data scientists and analysts who are capitalising on a fast-growing sector of the market. We look forward to working together to support our digital strategy in Europe."
Divisadero offices will remain in Madrid, Barcelona, and Gijón and continue to be led by Manuel Blanco with Divisadero's staff joining the Merkle team.
This is Merkle's second corporate acquisition since joining the Dentsu Aegis Network in August 2016, and Merkle's fourth European acquisition in two years.
MediaMath Launches Curated Market
MediaMath attempts to set new standards for brand safety and media performance with their new Curated Market product. With 500 publishers on board, the Curated Market is based on cross-device reach and brand-safe media.
The Curated Market will enable real-time audience access for participating publishers, exchanges and SSPs, across channels and devices. It operates with a set of brand safety standards and protocols in place, promising clients high-quality, brand-safe environments, as well as integration with verification partners and the automatic filtering of suspicious traffic.
Joe Zawadzki, Chairman and CEO of MediaMath: "The Curated Market offering provides transparency and hygiene in execution and reporting, audience addressability at scale and accountability for actors in the digital ecosystem, across all channels. It will change the way marketers think about buying ads."
In a bid to ensure MediaMath living up to their brand safety promises, clients using the Curated Market only pay for media if it meets the agreed upon criteria at the publisher level. If advertisers find their ads displayed on previously determined unsafe inventory, they will be credited with a refund for those impressions by MediaMath.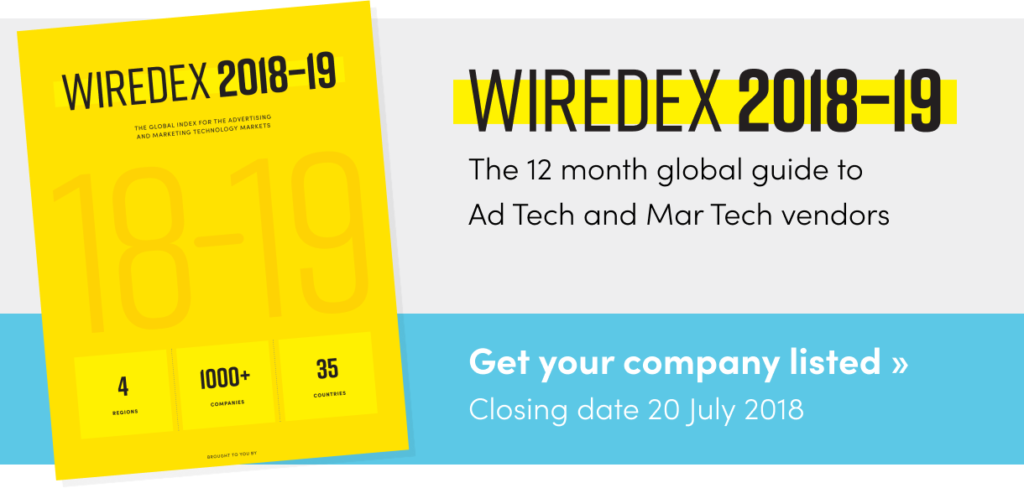 TagsEMEAProgrammatic