Oracle Buys Moat; Google Considers Own Ad Blocker
by Sonja Kroll on 21st Apr 2017 in News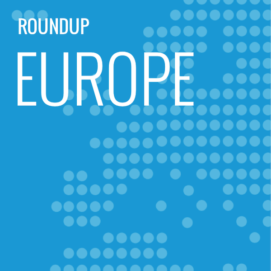 ExchangeWire round up some of the biggest stories in the European digital advertising space. In this week's edition: Moat to be acquired by Oracle; Google Chrome ad blocker?; Adyoulike and Sizmek partner; WideOrbit and Dentsu Aegis collaborate; and Kantar 'Dimension' study.
Oracle acquire Moat
Oracle have been beefing up their digital advertising efforts with the acquisitions of BlueKai and Virtrue in the past. Now the company is buying themselves ad verification technology: Oracle have just announced the acquisition of Moat. While the deal hasn't closed yet, industry insiders are speculating about a USD$850m (£663m) price tag for the ad-verification specialist.
With Moat in their organisation, Oracle hope to integrate data into their cloud, promising their clients "better media experiences and business outcomes". Moat will remain independent, continuing to provide their services to previous clients, according to Oracle.
"Moat have grown their attention analytics business by over 100% in the past year, providing actionable insights around viewability, brand safety, nonhuman traffic, and ad creative to over 600 publisher, brand, and agency clients", says Eric Roza, SVP and GM of Oracle Data Cloud. "With the Moat acquisition, Oracle Data Cloud now offers brands and publishers a full suite of targeting and measurement solutions to improve the outcome of virtually every type of digital advertising campaign."
Native partnership between Adyoulike & Sizmek
Native ad platform Adyoulike join with Sizmek for a strategic partnership. The integration is to help advertisers deliver personalised native advertising campaigns. This is facilitated through Sizmek's StrikeAd, a mobile-first programmatic media solution.
In turn, the Adyoulike SSP delivers in-feed native content via OpenRTB 2.3 standard protocol, to be programmatically integrated into StrikeAd. StrikeAd's native inventory exchanges will open up a new network of publishers, not previously available.
"As the industry moves increasingly towards mobile and native, it is critical that ads target audiences appropriately. In the European market, this personalisation and customisation is key to building and retaining customers. That's why Sizmek and its StrikeAd platform are the perfect fit for us", Francis Turner, MD US, Adyoulike, tells ExchangeWire.
Sizmek and Adyoulike are hoping to expand their global reach via the partnership. Turner: "It enables brand marketers, agencies, publishers, and trading desks to build and target ads to reach audiences across the globe, connect with the right audiences across channels, both programmatic and direct. Now, with this partnership, they will have access to more publishers worldwide, using programmatic technology to create highly targeted in-feed native advertising."
"Native advertising is transforming the digital ecosystem; and this partnership ensures we're at the forefront of this evolution", adds Andrew Morsy, managing director UK, Sizmek. "By enabling advertisers and agencies to deliver personalised, in-feed native ads across an expansive network of publishers, the partnership will open up a new world of opportunities for targeted, effective, measurable, and engaging campaigns."
Google considers ad-blocking feature
It sounds like a contradiction in terms for a company that earns their money with advertising: according to the Wall Street Journal, Google are thinking of installing ad blocking capabilities in their Chrome browser. Covering both desktop and mobile Chrome, the Google ad blocker comes with the browser and filters unacceptable ads.
The advantage of a native solution: offering an ad blocker of their own, Google could still control their business model by defining ad filters. Instead of blocking individual ads, they could simply blacklist particular worst offenders, or block individual sites rather than individual ads. This would ensure Google's control of the majority of ads, if a sizeable number of users refrain from using third-party ad blockers such as Adblock Plus. Also, Google may save the money they are currently paying to Adblock Plus developers Eyeo for whitelisting Google ads.
For acceptability guidelines, Google may base their ad blocker on the ad standards suggested by the Coalition for Better Ads. The new ad blocking feature may already be launched within the next few months, although the company has declined to comment on the news.
WideOrbit & Dentsu Aegis collaborate for programmatic direct TV
Thanks to partnership with Amplifi US, WideOrbit are expanding their programmatic solution to include programmatic direct TV advertising. The two companies took the solution to the test earlier this year.
"WideOrbit are committed to fostering better connections between demand partners, broadcasters, and cable networks to make it easier and more efficient to transact", says Ian Ferreira, EVP programmatic, WideOrbit. "Automated, data-driven programmatic solutions, that support guaranteed and non-guaranteed buying, are making local broadcast TV inventory more accessible and actionable than ever."
WO Programmatic integrates first-party data and supports guaranteed buys. The company says that machine learning capabilities will help buyers with targeting for better ROIs. According to WideOrbit, their programmatic TV coverage footprint connects advertisers with local TV inventory, reaching up to 92% of US households.
Kantar 'Dimension' Study: data is the biggest challenge
A new two-part study by Kantar Media explores consumer attitudes to advertising, as well as the challenges faced by brands, publishers, and the advertising industry. According to 'Dimension', data is the biggest challenge: the report highlights the current lack of metrics available to brands and advertisers for accurate assessments of their media impact and advertising effectiveness, i.e. the difficulties of tracking and measuring performance between brand marketing channels in the UK, or internationally, in a consistent manner.
Anna Reeves, CMO, Kantar Media, tells ExchangeWire: "Without accurate and comparable data, the advertising industry will always deliver less impactful outcomes for consumers and, therefore, suboptimal campaigns for clients.
If we can't come together to solve the measurement challenge, then our industry's reputation – and therefore growth – will be at risk."
For the purpose of the study, Kantar Media polled more than 5,000 users across five countries. The study finds that 59% of UK consumers believe that advertising has become more relevant than before. However, across the board, users are getting increasingly interested in using ad blockers, with 20% of respondents always activating ad blockers.
TagsEMEAProgrammatic