FreeWheel Council for Premium Video Expands into Europe; comScore Receives ABC Certification for Video Viewability
by Lindsay Rowntree on 7th Jul 2017 in News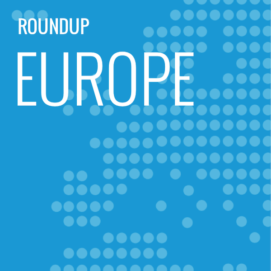 ExchangeWire rounds up some of the biggest stories in the European digital advertising space. In this week's edition: FreeWheel Council for Premium Video expands into Europe; comScore receives ABC certification for video viewability measurement; Improve Digital launches header bidding solution; mediasmart and adsquare partner; and SpotX and Meetrics announce new integration.
FreeWheel Council for Premium Video expands into Europe
Comcast company FreeWheel has announced the European launch of the FreeWheel Council for Premium Video (FWC), following its success in North America. The FreeWheel Council for Premium Video Europe (FWCE) is an advocacy group consisting, at launch, of 13 members, including major European broadcasters and operators, according to the press release. The council serves the shared interests of the premium video industry players, to promote and advance the premium video ecosystem.
Members include Channel 4, RTÉ, Medialaan, Canal+, Proximus, TF1 Publicité, and Sky Media UK and Germany. To mark the launch of the council, FreeWheel has published a paper on the European perspectives of why premium video matters for advertisers, representing the first collective output for the FWCE, providing a definition of premium video and an overview of how it differentiates itself from the digital fray.
Jonathan Lewis, head of digital and partnership innovations at FWCE member Channel 4, said of the launch: "The launch of the FreeWheel Council in Europe will allow us to highlight the importance and value of premium video to a wider audience. It will provide a voice for those invested in the premium video economy and share insights that will benefit the advertising, marketing, and media industries. It is a privilege to be part of the group and we're excited to advance the industry in this fast-paced world of premium video advertising."
Thomas Bremond, managing director international, FreeWheel, said: "We are delighted to build on the success of the FreeWheel Council in North America by offering its advocacy and thought leadership to a whole new audience in Europe. We are looking forward to addressing the unique issues impacting the region."
comScore receives ABC certification for video viewability measurement
comScore, the cross-platform measurement company, has announced it is to be the first company to be granted ABC certification to the JICWEBS Principles for video viewability measurement in validated Campaign Essentials (vCE).
JICWEBS (the UK's Joint Industry Committee for Web Standards) is made up of trade bodies AOP, IAB UK, News Media Association, ISBA, and the IPA. It's industry-agreed viewability principles, and the corresponding ABC video viewability certification, provides the industry with transparency to compare viewability capabilities. vCE video viewability measures the opportunity to be seen, including the removal of sophisticated invalid traffic (IVT), for video advertising impressions. Video viewability is part of comScore's holistic ad and audience delivery validation solution vCE, which provides an unduplicated accounting of impressions delivered on display, video, and mobile devices across a variety of key dimensions including target audience (demographics), viewability, general and sophisticated IVT, brand safety, geography and engagement, according to the press release.
The new certification expands on comScore's existing ABC-accredited offerings for vCE Viewability for Display and vCE Content Verification, continuing its status as a certified solution for the digital ad market in the UK.
Of the certification, Martin Bromfield, VP advertising EMEA, comScore said: "Video is an integral piece of advertising budgets today, and it's essential that advertisers and their agencies better understand their video ad performance and whether that ad had the opportunity to be seen. We are pleased to receive the first vCE video viewability certification from ABC, as it underscores our commitment to delivering a solution that aligns not just with our clients' needs, but with the rigorous standards set forth by industry bodies."
Improve Digital launches header bidding solution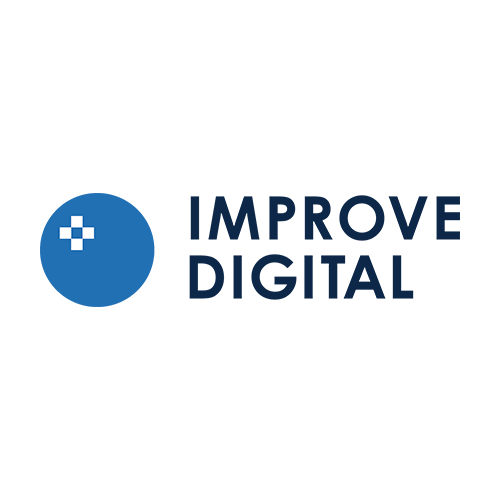 Netherlands-headquartered Improve Digital has announced the addition of a header bidding solution to its platform in a bid to develop a high-tech, next-level solution for its content providers.
With the header bidding solution, Improve Digital's clients have the opportunity to increase premium inventory competition, generating higher prices per impression, enabling greater revenue generation.
The launch comes after the recent hire of Sebastian Moesman as CEO of Improve Digital, following the stepping down of co-founder and former CEO, Joëlle Frijters, along with co-founder and CIO Janneke Niessen. Moesman explained about the launch: "Header bidding is a stepping stone to the next level of programmatic advertising. Always on the side of content providers, Improve Digital is developing products that take content providers one step closer to a fully holistic and transparent solution. We are working thoroughly to enable, simplify, and expose all of the cooperating elements of digital advertising our content providers are facing and, together, build on the future of the ad tech ecosystem."
mediasmart and adsquare partner
Spanish mobile DSP mediasmart has announced a partnership with adsquare, the mobile-first data exchange headquartered in Berlin. The partnership will enrich the bidding process for mediasmart's customers in real time, allowing for contextual targeting, such as based on location, surroundings, app context, and other influencing factors.
The integration is at pre-bid level and will enable advertisers, agencies, and trading desks to build moment-marketing campaigns and enhance real-time decision-making capabilities through mediasmart, based on dynamic audience data from adequate.
According to the press release, with adsquare's ability to process up to 500,000 QPS (queries per second), it's integration with media smart will allow data to be leveraged for panoramic mobile audience targeting. adsqure's standard audiences will be made available through the mediasmart console and customers will also be able to activate custom audiences through adsquare's self-service audience management platform (AMP).
Speaking of the integration, mediasmart CEO Noelia Amoedo confirmed: "Audience targeting has become one of the most powerful advertising tools, and combining first-party data with reliable third-party data is critical for our customers. Adsquare completes our audience-targeting capabilities, allowing our clients to build campaigns with a holistic view of their target group, through sophisticated segments built over time, and connecting the dots between people's real world and mobile behaviour."
SpotX and Meetrics announce new integration
Video ad-serving platform SpotX has announced a partnership with Meetrics, the German-headquartered ad-verification vendor, to provide additional inventory verification and audience behaviour data for video advertisers globally.
Meetrics' data will be made available on the SpotX platform for publishers to report back to advertisers, allowing for increased depth of viewability, verification, and audience behaviour data.
Meetrics' commercial director, UK and Ireland, Anant Joshi said of the integration: "Both SpotX and Meetrics are market leaders in fraud prevention and inventory verification. We're pleased to partner with SpotX to provide the market with the newest, most advanced measures for minimising traffic of inferior quality and providing a consistent quality level for all customers."
Nick Frizell, senior director of brand safety and inventory operations, SpotX, confirmed that the addition of Meetrics to SpotX's panel of brand safety vendors, with which it provides clients an exhaustive, always-updating list of metrics, adds another reliable partner and new standards for maximising data reporting and insights that their publisher clients can provide to advertisers.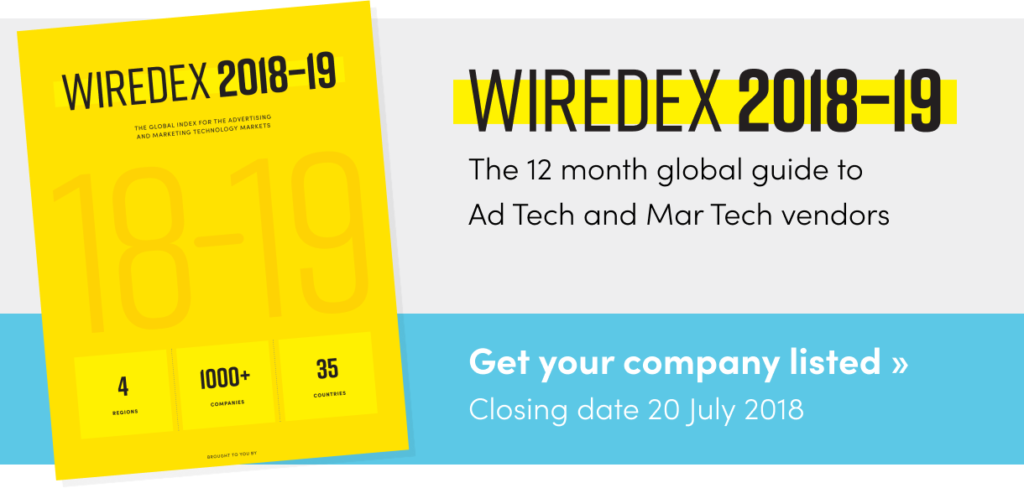 TagsEMEA