The New ROI: Return on Influence
by Lindsay Rowntree on 13th Jul 2017 in News 0 Comments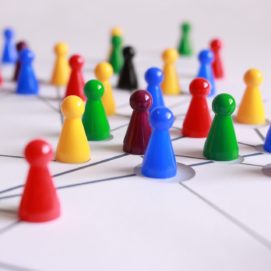 Brands are fast discovering the power and opportunity of influencer marketing. They're realising that they can boost online visibility and acquire customers for a fraction of the cost of traditional approaches like radio, print, and TV, while achieving longer-lasting impact and stickiness. Many experts predict that influencer marketing is the future of marketing. Yet there is still a lot of speculation about what's in store for this burgeoning industry, writes Victor Ricci, founder and CEO, Trend Pie, exclusively for ExchangeWire. What's it going to look like in 12 months, 24 months, five years?
While the vast majority (93%) of marketers already believe that influencer marketing is effective for building brand awareness, and 69% of them consider influencer marketing effective, we've only seen the tip of the iceberg.
So when it comes to opportunity, what lies below the waterline, and what's it going to take to get us there?
The shift beyond celebrities
In today's highly visible selfie culture, it's undeniable that celebrity-endorsed products on social media can make a major impact. But it's also incredibly expensive, and prices keep rising as more brands seek out high-profile posts from the Kim Kardashians and Kanye Wests of the word. Savvy brands are increasingly looking beyond the A-listers, and discovering a whole other, much larger world of influencers. Though they're not household names, these people have become social media stars in their own right and have large, highly engaged followings, tightly connected by mutually shared interests.
Just consider that, today, 70% of teenage YouTube subscribers trust influencer opinions over traditional celebrities. As more brands start paying attention to the fact that they can pay as little as $10 for 100,000 impressions by working with a non-celebrity influencer, they're going to do more of it.
The power of storytelling
Seventy-eight percent of marketers agree there will be radical changes across the industry in the next five years. In particular, earned media will be more important than paid and owned media. And influencer marketing thrives on earned media, as it focuses on storytelling and natural, organic virality. By aligning with social media power users and topical experts, brands can show and tell powerful stories about their products that will resonate with the very specific, captive audiences they seek to reach.
The memorability factor 
After watching a stretch of TV commercials interrupting your favourite show, have you ever stopped and tried to recall which brands were featured on all of them? For most people, it's hard to do. Most of us tune them out, switch the channel, get up and get a snack or, most likely, pick up our phones and check our social media accounts. Despite the massive costs associated with TV ads, brands face major challenges when it comes to consumer recall. Influencer marketing has a way of capturing people's attention that TV increasingly does not. People choose who they follow on social media, and pay attention to people and topics they care about personally. It's organic and it's genuine. When they see a product being promoted by someone they admire who posts about topics of interest to them, chances are they'll stop, take a look – and remember. Brands are getting smart on this and will continue to look for new ways to leverage influencer marketing to make longer-lasting impressions and create stronger engagements.
The push for transparency
For many marketers, digital, influencer marketing is still like the Wild West. Without formalised processes in place, there have been many stories of influencers who have 'taken the money and ran' without fulfilling their end of the bargain. Likewise, many brands have made promises they've not kept. As more brands turn to influencer marketing, we'll see a push for standardised practices, such as formalised agreements, live-tracking for posts, advanced scheduling capabilities, ad copy preapproval, and so on, to make it a safer, more reliable marketplace for all parties.
The bottom line
The promise of influence marketing is incredibly appealing, but many current forms of measurement and reporting are elusive and murky, at best. So Justin Bieber posted a selfie with your product. Did it drive engagements, installs, downloads, sales? As this industry grows, brands will demand greater transparency and accountability and more advanced metrics and reporting mechanisms to track key performance indicators. Additionally, there will be a push for pricing standardisation. Currently, there's a massive disparity in costs per impression: some influencers charge a few dollars for every 100,000 impressions, while others charge upwards of $1,000 for the same amount. Beyond tackling this impression conundrum, brands will require better, more intuitive ways to measure engagement. This will happen more readily as vendors and tools continue to mature.
We've only seen the tip of the iceberg. Great challenges lie ahead as this industry continues to morph and grow, along with new and even greater opportunities. Brands must stay nimble, look beyond the short-term appeal of overpriced celebrities and, most importantly, seek out partners who can stand by them through this journey, alleviating uncertainty and helping them navigate the waters of this brand new world.