Screen6 Launches Tech Platform Hub; New Standard Ad Portfolio by IAB Europe
by Sonja Kroll on 4th Aug 2017 in News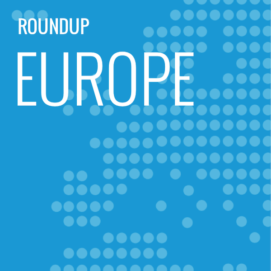 ExchangeWire rounds up some of the biggest stories in the European digital advertising space. In this week's edition: Tech hub for platforms launched by Screen6; IAB collaborates on new ad standards; Identity matching solution by AdBrain; UK ranks lowest in viewability benchmarks; Talent and technology acquisition for Mozoo; and Crownpeak buys Evidon.
Screen6 launches tech solution for platforms
A new centralised solution for advertising and marketing technology companies has entered the scene. Dubbed 'The Hub', Screen6 provides a platform solution aimed at self-service cross-device ID processing, analytics, and activation.
To that end, The Hub onboards and connects CRM databases with desktop, mobile, connected TV, and the Internet of Things. Accessible via a single user interface, a variety of tools are available to be activated, similar to an app store. External collaborations and functionality can be incorporated as well. At the same time, it also provides a distribution point for third-parties to connect and supply data.
The Screen6 de-duplication process connects user identifiers (UIDs) across all channels and devices. This way, the technology platform is able to profile, target, attribute, and analyse people's digital activities.
Talking to ExchangeWire, David de Jong, CEO, Screen6, summarises the concept:
"Single sourcing is the holy grail for data in the ecosystem. The better your single source is, the more it benefits the whole ecosystem and drives efficiency. The Hub allows for more opportunities to test integrative data sources, requiring fewer integrations across multiple platform vendors. Our clients get their own entity of device graph. Not only is this great for data privacy and intellectual property, but also it means that any kind of device that is trackable or produces a signal can be added to the graph, giving much less churn and wastage, while allowing for the evolution from targeting devices to targeting identities."
"This is a significant step forward for Screen6, and the industry, as we extend our core data products into a extensible platform solution designed to help our clients better understand their cross-device audience and execute their campaigns more effectively", adds de Jong "Our self-service platform is built on top of our proprietary technology and allows our clients to develop their technology stacks with identity resolution at its core, while retaining full control and ownership of their own data."
Among the features specifically aimed at advertising and technology companies are audience amplification capabilities, CRM data onboarding, POI audience building, which leverages historical location data from external partners, insights into cross-channel store visitation rates and an advanced householding feature that extends campaign reach by identifying all devices within a household, while eliminating waste from traditional householding.
The Hub serves as a solution for technology platforms, but is also a distribution point for third parties, including location data vendors, in-store traffic attribution platforms, beacon data sets, CRM databases, census partners, and traditional data management platforms monetising data segments.
IAB Europe collaborates on New Standard Ad Portfolio
Working with the Tech Lab, IAB Europe has released the New Standard Ad Portfolio. The portfolio presents recommendations on creating advertising-friendly user experiences, taking into account the new reality of living in a highly digitised world, where users not only spend more time online, but do so across multiple devices and digital content providers and platforms. The recommendations culminate in new ad formats, which IAB Europe and the Tech Lab are testing.
Based on HTML5 standards, the new ad units integrate aspect-ratio-based flexible ad sizes, as well as the LEAN Principles of lightweight, encrypted, AdChoices-supported, and non-invasive advertising within all of its mobile, display, and native ad formats. Besides ad guidelines for social media, mobile video, emoji ad messaging, and 360 video ads, the new formats also take the continually increasing importance of VR and AR into account.
Publishers and advertisers get advice on how to transition to LEAN and flexible ad size specification through a series of webinars, the release of user-friendly demo pages, as well as additional transition guidance. Additionally, the Tech Lab is releasing an open source utility for publishers to enable them to quickly insert a flexible-sized ad container and ad server tag for all IAB ad units.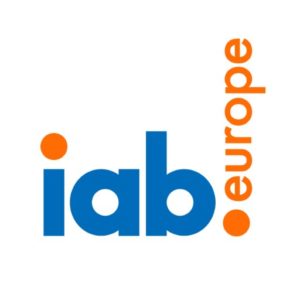 Suzanne McElligott, CEO, IAB Ireland and member of the IAB Europe Board comments: "The strength of the IAB network lies in the collaboration of national IABs across markets in the development of global digital advertising solutions. IAB Ireland members are committed to the early adoption of IAB best practice and welcomed this opportunity to work with IAB Tech Lab."
In Germany, the IAB is represented by Andreas Kühner, chairman, unit ad technology, within BVDW (rep. IAB Germany): "We welcome the step to replace fixed ad sizes, to gradually pave the way for real cross-device delivery, and we are looking forward to working with IAB Tech Lab to specify the details of the operational deployment of the Flex Ads."
Adbrain ups identity matching capabilities
Adbrain is concentrating on identity resolution. Leaving the cross-device graph behind, the ad tech provider has taken a multidimensional identity approach and is releasing an update to its Identity AI.
 The idea behind the concept is that identity AI groups identities across three dimensions of data: people, places, and devices. This is to provide users with more detailed insights and allow for better personalisation of the marketing experience.
Gareth Davies, CEO, Adbrain, comments: "Identity is nuanced, and it's time the industry starts understanding customers on a deeper level. We are excited to continue to provide an independent view on identity and provide our customer ID maps to the ad tech and martech ecosystems to the benefit of the marketer."
The identity matching capabilities rely on custom machine learning to map people and places, in addition to devices, creating multidimensional customer profiles. In turn, personalisation can be based on nuanced cross-device knowledge, household insights (i.e. family members belonging to one household), as well as geolocation data for groups of people who have at least one member who frequents a given location.
UK shows lowest viewability rate
Meetrics' current viewability benchmarks place the UK at the bottom of the list when it comes to viewbility rates. According to the benchmark, the viewability rate in the UK in Q2 was 51%. For comparison: the international average was 57%; top spot goes to Austria with 69%.

However, viewability stats in the UK saw improvements quarter-on-quarter: in Q1, the viewability rate was 47%. Average view time increased from 20.7 seconds in Q1, to 24.0 seconds in Q2. At 62% and 28.5 seconds view time, half-page ads receive best viewability ratings in the UK.
Viewability stats for video ads have been included in the benchmark for the first time. According to Meetrics, more than two-thirds of the ads (69%) meet the IAB and Media Ratings Council's recommendation for at least 50% of the video ad in view for at a minimum of two seconds.
mediasmart extends partnership with AdColony
As part of the extension of mediasmart's partnership with AdColony, AdColony's Instant Play HD Video will now be fully integrated and available through mediasmart's platform, allowing customers to access ADColony's IPX inventory and upload video ads to the platform. The new integration will allow mediasmart customers to serve HD videos across AdColony inventory, eliminating long load times and delays.
With consumers now spending 86% of their time on mobile in-app, and advertisers demanding brand-safe, high-quality, opt-in video advertising, AdColony is seeing record demand from DSPs for certification, says Jon Hook, VP brand & agencies EMEA, AdColony. For mediasmart, accessing AdColony's mobile-focused inventory is a way of improving their overall video capabilities and expanding their video inventory, explains Noelia Amoedo, CEO, mediasmart.
mediasmart seems to be developing a number of partnerships at the moment – only last week the Spanish tech platform announced a partnership with Cedato. ExchangeWire asked Noelia Amoedo how the spate of cooperations are fitting into mediasmart's overall strategy:
"This is one of many in a range of our recent partnerships related to increasing availability of high-quality video inventory. There is clearly rising value in this format, as customers focus on the effectiveness of their mobile advertising investments and consider the impact of issues such as video ad fraud (publishers selling display slots as video) on their campaigns. With mobile video set to lead the imminent boost in programmatic advertising, we're also confident that partnerships like this will help to position us ahead of imminent demand."
Mozoo acquires AdinCube
Mobile monetisation specialist Mozoo pays USD$20m (£15.22m) for AdinCube, an AI-powered in-app mediation technology. With the acquisition, Mozoo is hoping to enhance its in-app monetisation offer. As part of the changes, app developers and publishers will be able to access a meta SDK that feeds demand from available sources, while remaining entirely unbiased.
The technology relies on proprietary machine learning, optimising buying, bidding, and purchasing metrics in real time while an impression is served, filling all available real estate with the highest yielding and most relevant ad in order to produce maximum revenue for mobile publishers.
Post-acquisition, Mozoo is planning to develop the product further, as well as assigning an expert mobile monetisation team to provide support to publishers. Jonathan Ferrebeuf, co-founder & CEO, AdinCube tells ExchangeWire that he and co-founder Etienne Rugeri are joining Mozoo as part of the deal. "Combining AdinCube's powerful ad revenue optimisation technology within Mozoo's platform, will result in Mozoo becoming the industry's leading one-stop solution for ad monetisation, allowing mobile publishers to generate the highest possible revenue for each of their impressions. This is a very is a very exciting deal both for us, and our publishers, and will enable us to accelerate product and business development significantly."
Jules Minvielle, founder & CEO, Mozoo, comments: "AdinCube's technology, fused with our expertise and seven years' experience in mobile audience monetisation, will provide publishers with the best technology in the world to optimise their mobile ad revenue."
Mozoo is now aiming to rapidly scale the product and make it available to publishers around the world.
Crownpeak Acquires Evidon
Following the acquisition of Evidon's browser extension, Ghostery, by Hubert Burda Media in February, digital governance solutions provider Evidon has been acquired by content management company, CrownPeak. The idea behind the acquisition: Evidon's SaaS-based solutions for consent, monitoring, and compliance directly complement Crownpeak's platform, thus expanding Crownpeak's digital quality management offering by adding new monitoring and consent solutions. With the new GDPR taking effect in less than a year, Evidon's technology may help websites and applications comply with privacy laws and programmes.
"Digital Governance is an integral part of managing the marketing technology stack. Besides safeguarding companies against brand damage and financial liability, it is critical to a successful user experience", emphasises Tim Vollman, CEO, Crownpeak. Evidon CEO & co-founder Scott Meyer thinks that, ultimately, the acquisition of Evidon by Crownpeak will benefit customers: "As two companies dedicated to complementary aspects of building customer trust through enabling more responsible digital experiences, the new union is a natural fit." Post-acquisition, Meyer will remain on board and join Crownpeak as the president of the digital governance division.
The acquisition is financed by K1 Investment Management. Crownpeak has now made two key acquisitions in the Digital Governance space, with the acquisition of ActiveStandards and Evidon. Crownpeak will continue to operate in Denver and London, adding Evidon offices in New York City, London, and Sandy, Utah gained through the acquisition.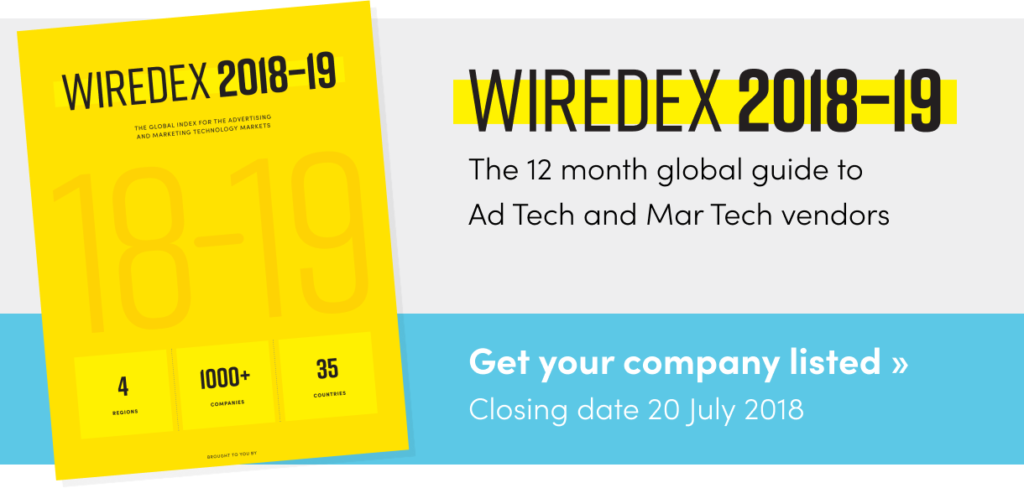 TagsEMEAProgrammatic