Marketers Falling Behind Consumer Demand for Innovation; Instagram on the Rise in the UK
by Hugh Williams on 24th Aug 2017 in News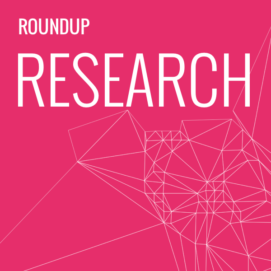 ExchangeWire Research's weekly roundup brings you up-to-date research findings from around the world, with additional insight provided by Rebecca Muir, head of research and analysis, ExchangeWire. In this week's edition: Marketers falling behind consumer demand for innovation; Instagram on the rise in the UK; and In-store for millennials.
Marketers falling behind consumer demand for innovation
There is a major gap between marketers' perceptions of their performance and the reality of heightening consumer expectations for innovation and engagement, according to research by Marketo.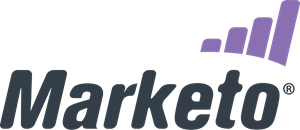 While 82% of marketers believe they have a deep understanding of who they're trying to reach, and 48% consider themselves to be extremely innovative in the way they engage their audiences, just 23% of B2C consumers feel this is reflected in their experience.
Although this proportion improves to a third in the instance of B2B consumers, 67% of all consumers surveyed agree engagements are still primarily transactional, highlighting enduring difficulties in generating customer loyalty.
Despite the gap, marketers are prioritising the consumer experience with 90% of UK marketers rating this as a very or extremely important area of investment. Motives are primarily to meet increasing customer demands (54%) and retain existing customers (64%).
Interestingly, just 58% of UK marketers stated retention as a key reason for current investment in engagement strategies, with 52% more likely to invest to purely gain a competitive advantage (compared to 46% in the US).
Instagram on the rise in the UK
More than a quarter of the UK's population will log onto Instagram at least monthly by the end of 2017, according to eMarketer.
In total, 16.7 million people will be regular users of the platform, an increase of almost 35% over 2016. Snapchat won't be far behind, with 21.1% of the population – or 14 million people – logging on monthly. As with Instagram, Snapchat has enjoyed strong growth: it almost doubled its user base between 2015 and 2016, and is expected to see an increase of 20.2% in 2017.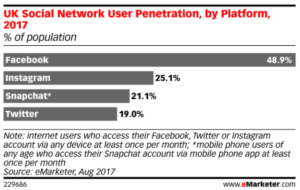 Facebook, with an estimated 32.5 million users this year, remains the most popular social network in the UK. However, it is losing share to Snapchat and Instagram among younger age groups. In the 12-17 and 18-24 age brackets, Facebook's user numbers will decline by 2.8% and 3.1%, respectively, this year.
Twitter will have a total of 12.6 million users this year, equating to 19.0% of the UK population. Its user base will continue to grow slightly throughout the forecast period, but will trail far behind Facebook, Instagram, and Snapchat's share.
In-store for millennials
Contrary to popular assumptions about millennials, this generation of shoppers actually likes going to brick-and-mortar stores, finds research by SmarterHQ.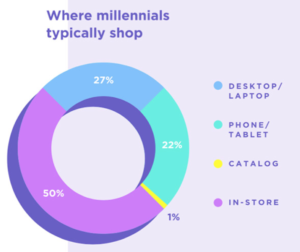 The study finds that 50% of millennials not only go to physical stores, but they cite this as their primary means of shopping. Over a quarter (27%) typically shop on their desktop or laptop. This means just edges ahead of phones and tablets (22%).
It suggests that this generation is 'showrooming'. This means they are using in-store experience as research, before making the final purchase online.
According to SmarterHQ's data, 30% of respondents are looking for a bargain, 18% have a specific purchase in mind, 17% are researching, and 14% are simply browsing.
TagsDisplay