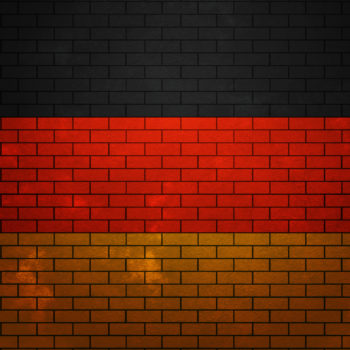 As international technology companies get ready to head to dmexco in Cologne, Andrea Buzzi, CEO and founder of German communications agency, Frau Wenk+++, underlines the key market specifics for global ad tech companies to consider when entering the German market.
With a population of more than 80 million people, Germany is Europe's largest market by some margin. It's therefore not surprising that companies from abroad strive to enter and conquer this country. Tech companies in particular have an eye on Germany because it is technologically advanced, with an excellent infrastructure – in general and with regards to the internet. Doing business in Germany also looks very attractive on the prospectus for an IPO.
Despite the size of the prize on offer, most global ad tech companies, particularly those from the US, tend to take a 'one-size-fits-all' approach to entering Germany. With their European headquarters in London, they often quickly move into the country from there, as if it were an extension of the UK. Most realise after months of hard work and painful rejections, that the largest economy in Europe differs significantly from the US or UK and requires a very specific approach.
An eye for perfection
One of the core strengths of Germany is its reputation for excellence in manufacturing and innovation. Made in Germany stands for quality. We tend to be precise, with a scientific approach to new developments – one reason why companies like Sizmek or Rakuten Marketing often hire Germans as top managers in the US. We need solid proof that a new technology works, before we implement it, and it has to fit our needs perfectly. Companies entering the German market need to keep this front-of-mind and spend a lot of time and effort gaining trust and proving that their system can deliver. Unless they are Google, of course.
From timid to tenacious
Programmatic Advertising is a good example. When publishers in other countries started to embrace the opportunities back in 2009, Germany was far from ready. Timid tests were set up with tiny parts of remnant inventory, without proper data integration. Some said they were setup to fail. Those who seriously considered implementing programmatic systems trusted either their existing relationship with the largest digital company on the planet (Google) or their German partners. Google already had a business relationship with a lot of publishers through their ad server and could convince some to invest in programmatic. Others put their trust in the closely knit digital network of German colleagues and chose national solutions, even if they didn't offer all bells and whistles.
Fast forward to 2017, and Germany still lags behind, with less than half of all digital advertising budget being booked programmatically. However, we've seen big changes and all major publishers now have a programmatic system in place. They have a better understanding of how this new technology works and what they need, plus, they now understand the importance of data. I wouldn't be surprised if German players tenaciously used their engineering talent to implement and tailor programmatic systems in such a way that they turn out to be much more efficient than their Anglo-Saxon counterparts. This may be a good time for suppliers to increase their efforts in Germany again.
Prove excellence
So, how does a company from the US or UK enter the German market successfully? In my view, there are six aspects companies from abroad need to take seriously:
It's a marathon, not a sprint: There is no quick entry into the market and it requires meticulous planning. For example, it will take you at least half a year just to get your local CEO in place because of longer notice periods.
Start early: Activate PR in good time before your German sales team is up and running. It takes six months to build solid relations with media and to get releases etc rolling. Creating some buzz before the local sales hit the telephone is essential.
Local talent: Without a well-connected native German person leading your efforts, it will be very hard to get face time with the right people in prospect companies.
Build trust: Prove your expertise through a broad presence in the trade press and at the numerous events such as dmexco, Online Marketing Rockstars, d3con, Ad Trader Conference, etc.
Get involved: There are very strong trade associations, like the BVDW (German equivalent of the IAB). Just being a member is not enough. You need to get involved to prove your expertise and commitment from within the inner circle of the industry.
Prove it: The focus needs to be on getting clients on board that act as lighthouses. Prove your technology in the local market and spread the word from there. Surely it is true in every market that the first client is the hardest to acquire.
Breaking into a new market is never easy; and it is likely that there are at least two similar companies entering at the same time. You will need to make a difference quickly and thoroughly. Show your commitment to the country by being visible, getting involved, and demonstrating a clear understanding of the market and its specifics.
And yes, it is worth it. The business opportunity in the German-speaking territories (DACH) is huge.