Programmatic 2.0 Must Help APAC Marketers with Data & Integration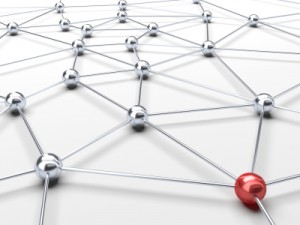 If there is one thing Asian marketers want out of programmatic, it is help with integration and data insights. With so much focus now on analytics, marketers will need a way to tie all the data together to drive more informed decisions.
They also want these insights to enrich storytelling across all marketing and communications activities, says Yean Cheong (pictured below), Cadreon's Asia-Pacific head of programmatic, which is part of the IPG Mediabrands agency group that manages USD$39bn (£29.1bn) in marketing budgets on behalf of its customers. The group has more than 9,000 employees across more than 130 countries.
In this Q&A with ExchangeWire, Cheong explains why she welcomes new competitors in the market and why programmatic is not the magic wand that marketers think it to be.
ExchangeWire: How would you say the role of Asia-Pacific agencies has evolved in the past one to two years?
Yean Chong: Globally, media agencies need to evolve to become advertisers' trusted advisors, moving from core functions of relationship managers to playing the role of media solutions consultants. In Asia-Pacific, this can be quite challenging as we strive to stay abreast of the constant evolution in martech, identifying aspects that are important and applicable to clients' businesses.
Do you think the lack of programmatic knowledge amongst brands is hindering adoption in some Asia-Pacific markets? What needs to be done to help them get onto programmatic?
It is not as much about the lack of programmatic knowledge, but more about the lack of understanding about the benefits and how best to engage with programmatic. This is a greater barrier.
There needs to be continual transparency, openness, and education. Help them understand their role, the agencies' role, and the role of each of the players in this ecosystem. Start small, test, and learn by taking baby steps first.
What is programmatic currently still unable to provide? Where do you think Programmatic 2.0 needs to focus?
What we do know is that clients want integrated communication planning, cross-channel execution, and unified reporting.
If by 2.0 you mean the next wave, then it's about data. More importantly, the integration and use of data to validate insights, help drive informed decisions, and enrich storytelling in all marketing and communications disciplines.
How is Cadreon building these capabilities to prepare for the next generation of programmatic?
As a group, IPG is investing heavily in data, technology, and applications to develop a data stack and platforms that can serve all our agencies, including Cadreon.
What are some misconceptions Asia-Pacific marketers still have about programmatic that you would like to address here?
Programmatic is not a magic wand. It's a seed that needs to be planted in the right soil, in the right environment, constantly monitored, and nourished. If you do this, I guarantee it will sprout, grow, and bear fruit. It has to be a process.
With increased spending on technology, should traditional consulting firms, such as McKinsey, and tech vendors, such as IBM and Oracle, play a much bigger role in helping Asia-Pacific CMOs craft their campaign strategy?
I believe they are already in the game.
How then has the increasing focus on such players impacted the role of agencies such as Cadreon?
It may just be me, but I believe that to take positive steps in transforming our industry–the more different players contribute, the better our outcomes will be. The sooner that programmatic becomes a true vernacular in our industry, the better.
What challenges do marketers in Asia-Pacific today face?
Too many choices, or distractions, and little time and money.
What excites you most about the Asia-Pacific ad-tech landscape today?
The ever-changing and, sometimes, unpredictable ebbs and flows of development in the ad-tech landscape. I don't recall a time when we witnessed changing market dynamics as well as players surfacing and exiting at the speed they do today.
Facebook wasn't even a word 15 years ago. Myspace was founded in 2003, a year before Facebook, and the former was the then-top social networking site. But, it lost its shine in 2008 and, today, is virtually unknown by digital natives. Apple launched iPod Shuffle and Nano in 2005 and announced this year they would discontinue its production. There's been so much product innovation and demise all within a short space of 12 years.
TagsDisplay