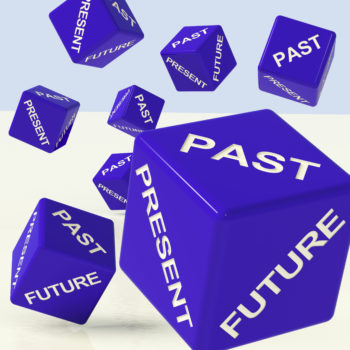 With the frenzy of dmexco now slowly beginning to dissipate, it's a good time to reflect on what the ad tech playground means to the industry and whether the industry conversations lived up to expectations. ExchangeWire invites some seasoned dmexco delegates to share their opinions.
A conference that evolves with the industry
"This year, dmexco was bigger, louder, more sophisticated than ever before. Alongside the evolving concepts that are enthusiastically discussed throughout the event, the data suppliers too are changing and becoming increasingly forward-thinking in their approach – and every year there are more suits seen in the halls! The event, along with the industry as a whole, is becoming more mainstream and proving increasingly valuable to brands and providers alike.
"We also noticed an increase in diversity and greater breadth of international delegates. In fact, on our own stand, we had multilanguage materials as well as German for the first time, and our colleagues in the US joined us to connect with the increasing number of visitors attending from across the pond.
"Having taken part in dmexco over the years, it is exciting to see the event adapt to suit the journey the industry is taking. There are more and more participants attending from outside the ad tech world – from the fintech and digital security sectors in particular – and it will be great to see how this develops in the coming years."
Kate Owen, VP Northern Europe, Digital Element
Blockchain, GDPR and M&A
"dmexco never fails to disappoint in terms of lively conversation and spirited debate among visitors, speakers, and exhibitors. This year there were three key topics that stood out above the rest. Firstly, 'blockchain' was hot on everyone's lips – it's the latest trend and everyone wants to be part of it – I think perhaps the level of understanding doesn't quite match the enthusiasm, yet!
"There was clear and obvious concern about the forthcoming GDPR legislation. And for those who didn't seem to be worried, there's an education piece to be done to ensure that everyone is aware of the implications of not being compliant in time.
"Lastly, the rumour mill was rife with talks of M&A in the ad tech sector – and I am sure plenty of late conversations were had between big players, watch this space."
Andrew Buckman, Managing Director EMEA, Sublime Skinz
Collaboration for effective measurement
"Discussions surrounding the need for consistent independent, third-party measurement was a high-priority topic for many dmexco delegates at this year's event. With companies increasingly looking for an holistic view of their advertising performance, at a global scale, it's more important than ever to educate on the importance of measurement and transparency within the digital ecosystem.
"Industry collaboration will be essential to provide a global view across devices, channels, and markets to inform a brand's future media plan. Conversations at dmexco made it clear this will hang on whether all parties are able to work together to improve transparency in the industry.
"Ultimately, every impression should be measured by a trusted third party. If impressions cannot be measured and quantified, advertisers will, understandably, question the effectiveness of their media plan."
Nick Morley, EMEA MD, Integral Ad Science
Cutting through the AI noise
"Brand safety was, without a doubt, at the top of the agenda at dmexco this year, with almost every company we spoke to at the event highlighting its importance. However, the actual definition of brand safety varies wildly, meaning advertisers and publishers need to work hard to decipher what their focuses should be, the nuances between solutions, and the limitations of providers.
"As the industry is developing at such a rapid pace, artificial intelligence (AI) is another area in which a lack of understanding could hinder advertisers' success in the adoption of new trends and true cognitive technologies. A hot topic both inside and outside the event, the term 'AI' is being dropped into conversations by all manner of tech providers. But unless these providers have a fundamental understanding of true context, they are then unlikely to be operating a genuine AI solution, as context is an imperative input for AI, or what we prefer to call 'cognitive marketing' solutions. Advertisers must know what it means for technology to be supported by AI to ensure a smarter selection of vendors and that those successful, deliver on their AI promise"
Nick Welch, Business Development Director, ADmantX
Quality, transparency & control
"It was no surprise that quality, transparency and trust took centre stage at dmexco this year. While the advertising industry is making great strides towards a more open and fair system, the need for transparency in auction mechanics has become a pressing challenge. Higher quality marketplaces have already started to address these changes, yet there is still confusion among key players. Importantly, buyers must continue to educate themselves on the types of auctions they'll encounter and how to adjust their bids accordingly. Marketers were also keen to understand how to protect their campaigns from poor-quality traffic and brand safety breaches."
"While header bidding has become a popular monetisation tool, the use of containers has caused publishers to lose some control over their inventory. As such, we expect to see container technology evolve in the coming year to offer a more refined solution for publishers.
"The industry has come a long way in improving quality and transparency – as evidenced at dmexco – and must continue to address these challenges head-on to ensure programmatic advertising thrives."
Richard Kidd, VP, Head of Business Development, OpenX