Nexstar Acquires LKQD; Smaato Advances In-App Viewability Measurement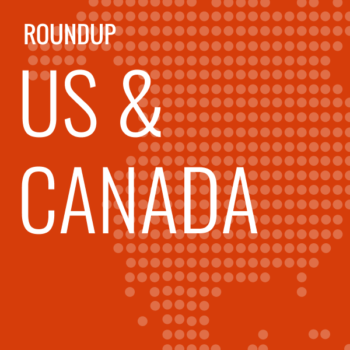 ExchangeWire round up some of the biggest stories in the US/Canadian digital advertising space. In this week's edition: LKQD acquired by Nexstar; Smaato integrates with Moat for in-app viewability measurement; Viant Media and IRI partner; dataxu launches Open AI for Ads; Amobee launches refund program; The Moneytizer expands to the US.
Nexstar Acquires LKQD Technologies
TV broadcasting company, Nexstar Media Group, has acquired video advertising company, LKQD Technologies, for approximately USD$90m (£67.3m) cash, expanding and diversifying Nexstar's digital portfolio of digital solutions and services for media publishers, and marketing solutions for local and national advertisers.
LKQD provides enterprise digital video advertising technology infrastructure, cross-screen, for publishers and advertisers. Their infrastructure provides ad serving, mediation, programmatic auctions and reporting, from one real-time dashboard. Combining LKQD's supply with Nexstar's audience reach across 170 stations and 100 U.S. markets, will create new video opportunities for Nexstar's clients to target their customers across the television and digital video landscapes.
Tony Katsur, SVP Digital Strategy, Nexstar Digital, tells ExchangeWire, "LKQD represents a tremendous opportunity to expand Nexstar's digital vision. We are identifying synergies with our broadcast division to power not only broadcast's digital video needs, but we will also continue to expand with premium media companies across the ecosystem to support their video ad serving and monetisation needs across mobile, desktop and OTT channels."
The deal is expected to close late 2017 or the first quarter 2018, and LKQD CEO and Co-Founder Brian DeFrancesco and CTO and Co-Founder Christophe Clapp will continue to operate the business as a division of Nexstar Digital.
Smaato Advances In-App Viewability Measurement
Mobile advertising company, Smaato, is enhancing in-app viewability measurement by integrating Oracle's Moat into its iOS and Android SDKs, offering advertisers a way to transact on viewable, in-app impressions across mobile video, interstitial and banner ad formats, and is supporting the next advance in viewability, open source viewability measurement, through the IAB Tech Lab's Open Measurement Working Group.
Their viewability enhancement is powered by Moat's Media Rating Council (MRC) accredited measurement tool, and as a member of the IAB Tech Lab's Open Measurement Working Group, Smaato is also supporting the development of an open-source SDK that will enable publishers to work with multiple viewability vendors without requiring multiple SDK integrations. The latest developments contribute to Smaato's commitment to transparency and openness.
"Brand marketers now require reliable, safe and transparent platforms where their mobile ads have the opportunity to be seen. In-app viewability measurement is of crucial importance and provides a key trust signal to marketers interested in expanding their advertising spend," said Ragnar Kruse, CEO and Co-Founder of Smaato. "Mobile publishers and app developers supporting viewability measurement stand to benefit as well. They have easy access to premium branding campaigns, larger revenue streams and gain global advertiser confidence. As mobile consumption grows and greater media buying heads to viewable in-app inventory, Smaato is excited to announce both our partnership with Oracle's Moat and our participation in the IAB Tech Lab's Open Measurement Working Group," Ragnar Kruse, CEO, Smaato, tells ExchangeWire.
Viant partners with IRI
Time Inc. people-based advertising technology company, Viant, and retail market research company, IRI, have partnered to bolster Viant's people-based data and analytics offerings for shopper marketers with IRI's unique retailer data sets and in-store measurement solutions.
Viant's database of over 1 billion registered users with IRI Lift, helps CPG marketers and agencies target, measure and improve advertising effectiveness. They will also have access to data sets exclusively available to IRI, using IRI Verified Audiences, which includes more than 350 million national shopper loyalty cards as well as point-of-sale (POS) data from stores available through IRI, including BevMo!, BJ's, The Kroger Co., Rite Aid, Southeastern Grocers and others.
"Through our deterministic partnership with IRI, Viant is enabling CPG and retail marketers to reach the most valuable consumers, drive in-store sales and measure advertising effectiveness across channels with greater accuracy," Jon Schulz, CMO, Viant, tells ExchangeWire. "Our people-based data and analytics platform combined with IRI's customer purchase insights is a perfect complement for shopper marketers looking to improve targeting and better identify where to allocate ad spend."
dataxu launches Open AI for ads
Advertising software company, dataxu, has launched Open AI for Ads, enabling users of its TouchPoint DSP to utilize artificial intelligence, powered by proprietary data sets, to improve campaign performance. The first algorithm included in Open AI for Ads is powered by data from Oracle Data Cloud.
Using artificial intelligence, Open AI for Ads, addresses challenges around incomplete advertiser data and first-party audiences that often don't scale. The new solution is flexible and can be powered by third-party data sets as well as custom first-party insights developed by analytics teams within agencies or brands.
Mike Baker, co-founder & CEO, dataxu, tells ExchangeWire, "Artificial intelligence is everywhere lately, and though it makes for a hot buzzword, it has traditionally been the elite PhD teams at big companies that have been able to use AI to its fullest extent. With the launch of Open AI for Ads, dataxu is changing that for advertising agencies and the brands they work with by democratising AI and making it easy for agency teams to use software and their own first party data to create completely unique, scalable AI models. Initial results have been impressive, with dramatic improvements from a typical DSP performance."
Open AI for Ads is built upon dataxu's existing Algorithm Marketplace which enables users of TouchPoint to select from dozens of algorithms to specify the bidding decision logic used for a campaign. dataxu will roll out additional Open AI for Ads partners in coming months.
Amobee launches refund program
Digital marketing technology company, Amobee, has launched the Amobee Inventory Accountability Program, a brand safety offering ensuring marketers have access to a safe, transparent buying ecosystem with high quality inventory for targeting.
To ensure Amobee DSP customers have access to high quality programmatic inventory, the brand safety and fraud prevention solution uses an early detection system using advance technology and partnership integrations to prevent fraud from reaching the Amobee platform. More than 15 Amobee exchange partners, like OpenX, Telaria and Index Exchange, have joined the Amobee Inventory Accountability Program and have agreed to extend their own anti-fraud program and provide a level of fraud accountability, including issuing refunds, which exposure for brands and agencies alike.
And for further client protection, Amobee is offering a refund program in the event fraud—invalid traffic, bot fraud and / or site fraud—does occur. If fraud has occurred, determined by an MRC-accredited vendor, tech fees for affected campaigns, as well as any media fees Amobee recoups from its supply partners for fraudulent impressions on the affected campaigns, will be refunded.
"Amobee's brand safety solutions provide our partners with the tools needed for continuous fraud protection. The three-pronged approach, including the Inventory Accountability Program, refund program and integration of IAB's ads.txt, gives marketers highly coveted access to authorised supply within a safety-critical industry. This platform-wide offering reflects Amobee's commitment to ensure our clients and partners have access to a safe and transparent buying ecosystem," David Barker, Managing Director & SVP, EMEA, Amobee, tells ExchangeWire.
The Moneytizer launches in the US
French advertising programmatic platform, The Moneytizer, has launched in the US in New York to operate in tandem with its Paris headquarters.
The Moneytizer, built to serve small- and medium-sized companies, provides a free, non-binding, turnkey platform to its publishers, using an algorithm based on header bidding, putting more than 50 partners into a real-time competition to offer the best CPM revenue for each format.
Augustin Ory, CEO, The Moneytizer, tells ExchangeWire, "We are excited to be officially launching in the US and already have some solid traction here. We are seeing significant demand from small and mid sized publishers who want the same access and monetisation opportunities as bigger publishers. We have addressed a pain point for a certain set of publishers here and the response has been pretty overwhelming so far."
The company plans to continue growth over the next few months, expanding into a number of other new countries as well. The Moneytizer's English, Spanish, French, German and Italian teams service publishers and audiences across the world.