Is 2018 Finally 'The Year of Mobile'? Experts Comment
It's been the "year of mobile" for years, but there has been major strides to making it a reality in 2017. And there's a lot more on the horizon for mobile in 2018. In a series of features reflecting on the past year, and looking ahead to what we can expect in 2018, ExchangeWire invites over 100 thought leaders from across the industry to share their views. In the latest installment of the series, experts deliver their opinions on the evolution and future of mobile.
Focus will shift to smartphone bounce rate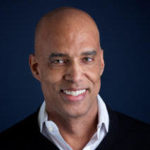 In 2018, we will finally start talking about smartphone bounce rate metrics. Almost every digital screen today tracks the bounce rate – EXCEPT our smartphones, which are the screens people interact with more than any other! Websites and apps have tailored their landing experience based on consumers interests and behaviors to decrease the bounce rate. However, smartphones haven't – when you unlock your phone you simply find the last app you used – no customisation or personalisation, and that poor experience hasn't changed since the smartphone was invented. Our smartphones already know what apps we typically use during the day, where we are and more. Understanding all of this should allow the smartphone to know what we want on any given unlock. As a result, in the year ahead we will see a sharp rise in the focus on measuring and reducing the smartphone bounce rate.
Greg Wester, SVP Marketing & Business Development, Mobile Posse
Online to offline attribution will improve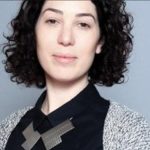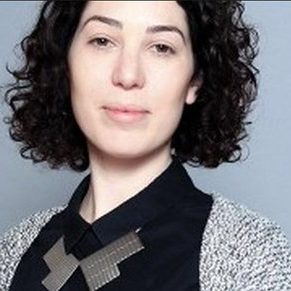 Mobile in 2018 will continue to be centered around data. As brands have become more comfortable putting their data to use, we see the technology following suit, and retargeting and re-engagement are taking center stage as brands mature in the mobile space and are looking to further optimise their ad dollars. In the year ahead, mobile fraud will become much easier to detect and prevent in real time, helping to re-instill trust among industry players. We will also see the borders of online to offline marketing continue to cross, and an improved understanding of attribution around online to offline customer behaviors. Another important development to note is value exchange advertising will grow as retail stores, QSRs and supermarkets ramp up their mobile advertising efforts by giving consumers an incentive to act and engage. Finally, video inventory will keep growing as connected devices become a key source for content consumption and a centerpiece in mobile ad buying strategies.
Galia Reichenstein, General Manager US, Taptica
Augmented Reality is ready for the mainstream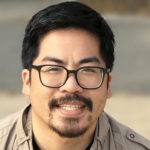 Augmented Reality (AR) is finally ready for its close-up. After years of fits and starts, AR is finally ready to hit the mainstream, thanks to Apple's ARKit and Google's ARCore enabling developers to incorporate AR directly into their applications. In the past, much of the focus and excitement have been directed towards VR, but the relatively tepid response to Oculus Rift does not bode particularly well for the widespread adoption of the technology. AR, on the other hand, is beginning to emerge from the shadow of its much-hyped cousin, and holds great potential for consumers and brands alike.
Josh Ong, Director of Marketing Communications, Cheetah Mobile
Brands will focus on location intelligence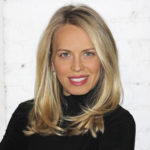 2017 saw the emergence of a powerful new marketing metric: Cost-per-Visit (CPV). With this model, brands pay for an ad only when a consumer that's been exposed to it visits a specific location. Using the CPV model not only helps brands increase foot traffic and boost sales, but also helps foster a more trusting relationship between brands, agencies and vendors. In 2018, CPV will continue to gain momentum as the metric of choice. Tech partners will need to abandon click-based measurement schemes and work towards building transparent relationships with advertisers to compete. Additionally, brands will place greater emphasis on location intelligence. Previously, brands focused mostly on proximity advertising but now we're seeing advertisers turn to more sophisticated uses of location data to inform their campaign. By analyzing historical location data and detailed behavioral patterns, brands gain comprehensive insights into consumer preferences and habits which can be used for hyper-targeted campaigns.
Jamie Crespi, VP Marketing, Americas, Blis
Marketers will focus on mobile video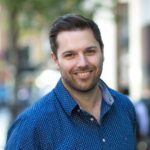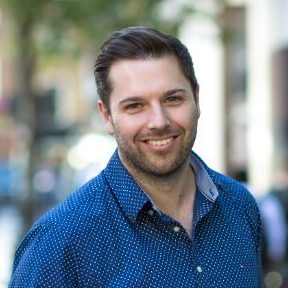 In the first half of 2017 mobile was not only the fastest growing channel in the UK, it also captured over 43% of overall digital revenue – which is huge. With numbers like that, it's fair to say that mobile is now at the heart of the modern media mix. 2018 is only going to show continued growth as brands continue to build mobile-first (vs. mobile only) plans and adapt their marketing strategies to better suit those unique environments. As we move into 2018, I suspect there will be a particular focus on mobile video. It's predicted that next year, consumers will spend twice as much time watching videos on their smartphone than any other device – which is an opportunity more advertisers will want to be involved in. We'll also see more robust attribution solutions with mobile at their core, to enable a more complete and accurate view of how digital is driving actual sales – online and offline.
Toby Benjamin, VP, Platform Partnerships, Viant
True multichannel attribution will become reality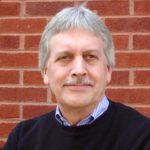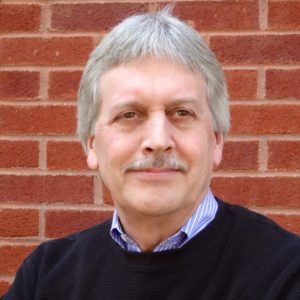 With 2018, mobile's saturation will only continue to increase beyond 70%. Advertisers are beginning to realize that with mobile's 'always on' connection to consumers, they no longer have to settle for 'black box' metrics in measurement and attribution. By using IP, location and device matching, marketers can leverage mobile to execute deterministic attribution with 70%-90% coverage matching across all channels and platforms - both online and offline. With the right tools, mobile directly connects the purchase, impression and the store visit. There is no more modeled results or guessing at attribution. Within the next year, we will achieve true multichannel attribution as a standard piece of all digital advertising campaigns.
Ray Kingman, CEO, Semcasting
Transparency will be demanded from buyers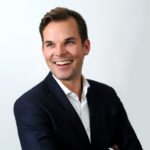 Buyers will demand transparency from the data market. There's no shortage of data out there - and with lots of data comes lots of competition, among buyers for the best data and among sellers for the most business. As a result, we're seeing a bit of a Wild West - there are a lot of cowboys who are selling or brokering data that isn't actually providing any value to the ecosystem. But as buyers become more sophisticated and learn what types of data sets suit their needs best, they will no longer sit back and let data companies dictate the terms of the sale. Instead, they will begin to ask harsher questions about where the data is coming from and what it can be used to accomplish.
Thomas Walle, CEO and co-founder, Unacast
Automation and machine learning will be more widely leveraged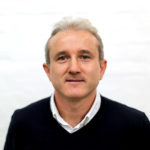 What we know with certainty is that consumers around the world will continue to grow ever more dependent on smartphones. As a result of the consumer focus on mobile, marketers will continue to invest ever more into the channel. According to DAN's global ad spend forecasts mobile overtook desktop in 2017 – to become the larger proportion of digital spending. And digital spending is set to overtake TV spending globally in 2018. In the UK, mobile will represent 70% of total digital spending in 2018 and digital spending will represent 62% of total ad spending. That means that mobile will be almost a third (32%) of all UK ad spending in 2018. This percentage is mirrored in the US where mobile spend will be $70.09 billion out of a total of $218.93 billion according to eMarketer. As the mobile-first platforms look to invest in more original content and sports rights in 2018 (Snapchat, Facebook, Amazon and Twitter are all predicted to increase investment) then marketers will find new opportunities for bespoke brand integration to connect with mobile audiences. Furthermore, more marketers will experiment with Augmented Reality content in 2018 to bridge the physical and digital world through a smartphone camera as Apple (ARKit), Facebook (ARStudio) and Google (ARCore) help raise its profile and potential. With the growth in data-driven, programmatic ad buying, automation and machine learning will be more widely leveraged in 2018 to drive efficient and effective campaign optimisation. As it becomes more accessible and understood so all the players in the value chain (from publishers, to ad tech companies, to agencies) will all look to apply AI to improve the performance of campaigns. For example, programmatic platforms RocketFuel, Huddled Masses and Rubicon Project all adopted AI in some form in 2017 to enable more efficient ad bidding. Against a backdrop of GDPR enforcement in May, and all the ramifications this will have on audience data collection, management and exploitation, marketers will look to make better use of mobile-derived data signals in 2018. As data strategies are re-considered and in-house DMPs built out - to improve customer understanding and inform campaign planning - so mobile (location) data will be ingested, integrated and analysed.
Julian Smith, Head of Strategy and Innovation, Fetch
Mobile will help video grown in tandem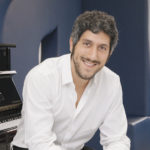 As the internet becomes increasingly mobile-first, the importance of video will grow in tandem. The development of more sophisticated mobile devices will allow for far better sound and picture quality, improved processing, and even virtual and augmented reality in video ads. The limitations of the small screen will dwindle, allowing marketers to reach audiences more effectively with compelling mobile video content. The preference for accessing the internet on mobile will also increase the level of data available about users, and consequently improve consumer experience by allowing the optimum message and content to be delivered to the audience.
Adam Singolda, Founder & CEO, Taboola
Location-based marketing will rebuild trust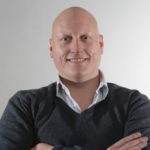 In 2017 we saw mobile account for a phenomenal 43% of all digital advertising. This created the conditions for a - perhaps inevitable - consumer backlash. The smaller space available on a mobile screen arguably increases the chance of alienating a user, if the creative and targeting are not carefully planned using the right sources. We also saw consumers continue to take action against ads they saw as intrusive and annoying and we saw brands question the reliability of the digital metrics their media agencies were reporting. However, I'm extremely optimistic that 2018 will see the industry work together to address such issues. A maturing technology with the potential to play a big role in rebuilding trust and informing highly targeted campaigns on mobile in 2018 is location-based marketing. Accurate and precise location data uniquely allows marketers to meet and exceed expectations. Location-smart SDKs (Software Development Kits) are already proving transformative by providing location data which enables advertisers to paint an accurate picture of their consumers, providing a level of insight that inspires creativity and empowers advertisers to create experiences that people value. As creativity grows throughout next year and consumers experience better targeted advertising from brands that genuinely reflects who they are, confidence and trust will be repaired.
Ian James, GM International, Verve
The Lifetime Value (LTV) metric will change mobile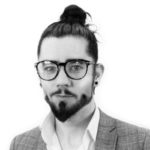 It's still some way off, but one metric that will revolutionise mobile advertising in the future is Lifetime Value (LTV). LTV stands for the predicted net profit of the entire future relationship between an individual consumer and a brand. It's not a new metric – it's very much on the marketing industry's agenda, or should be – we just don't currently hold enough data on consumers to calculate LTV with complete accuracy. However, when we consider that smartphone adoption has increased 33% over the last five years among UK adults, and with it the data the ad industry holds on individual customers, it's easy to get a sense of how much more data we expect to glean by 2025, when LTV is really set to take off. The upshot for marketers is that once they have this data at their fingertips, analytics models will be able to calculate the worth of profiles with such precision that marketers will be able to make much bolder and better investments.
Max Pepe, VP Marketing, Mozoo