IAB Lab Publishes Tech Specs; AppLift & Gamewheel Co-operate
by Sonja Kroll on 4th May 2018 in News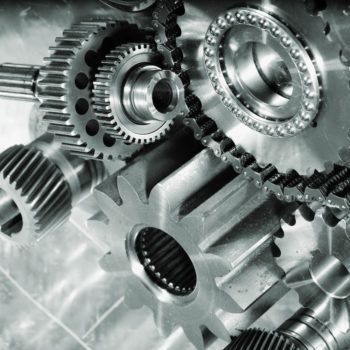 ExchangeWire rounds up some of the biggest stories in the European digital advertising space. In this week's edition: Pubvendors.json & Mobile In-App Specifications Released by IAB Tech Lab; AppLift Co-operates with Gamewheel; dataxu & Grapeshot integrate; OOH Partnership Between Broadsign & OutMoove; and AdUX Expands Native Offering.
Pubvendors.json & Mobile In-App Specifications Released by IAB Tech Lab
After releasing the tech specs for the Transparency and Consent Framework, the IAB Tech Lab and IAB Europe are now introducing additional supporting tech specifications aimed at publishers. The publisher's list of vendors, pubvendors.json, is an attempt at providing a standard list of vendors that publishers are co-operating with and establishing a standard pipeline for publishers to approve and whitelist vendors. Conversely, vendors can verify publishers' GDPR settings and verify/audit Consent Management Provider (CMP) consent strings.
"The feedback from publishers since we launched the public consultation on the first version of the specs for the Transparency and Consent Framework included a couple of strong messages", explains Townsend Feehan, CEO, IAB Europe. "First, publishers wanted even more control with respect to data processing purposes, notably to be able to authorise different partners to leverage different purposes. Second, they wanted more control over which legal bases their partners could adduce. The pubvendors.json solution is a rapid response to accommodate these requirements."
"These additional tech specs are a direct reflection of our commitment to the flexibility and adaptability of the Transparency and Consent Framework, to ensure that it meets the needs of publishers and other parties in the supply chain", adds Dennis Buchheim, senior vice president and general manager, IAB Tech Lab. "The continued dominance of apps in mobile environments made supporting tech specs on that front particularly vital; and we're pleased that our working group moved quickly to close that gap."
Mobile in-app gives app developers access to information and consent to the Framework as a supporting standard to assist with GDPR compliance. CMP API endpoints and app developer local storage are specified, which enables the mechanism of collecting and propagating consent, so third-party vendors can operate in respect of users' and publishers' choices.
AppLift Co-operates with Gamewheel
AppLift launches a new approach to helping mobile app advertisers with developing creatives. Based on Gamewheel's proprietary tool for engagement-based Dynamic Playable Optimisation, AppLift's unified platform, DataLift 360, now offers dynamically optimised playables, promising better performance and higher conversion rates.
Via AppLift Studio, clients can develop various ad formats, beyond just playable ads, including all premium programmatic engagement campaigns. The collaboration with Gamewheel is to ensure a deeper focus on data, media, and creative, which results in end-to-end consultative support from industry and creative experts on campaign strategy for users.
"We're seeing more brands and game publishers realise the need for a measurable marketing approach for branding and performance", says Evgeni Kouris, CEO and founder, Gamewheel. "By marrying AppLift's programmatic expertise and our wealth of creative capabilities, we are able to offer a premium playable experience, accessible via RTB. By running it programmatically, as opposed to on a network, we're able to offer higher levels of transparency and better options for advertisers to reach their target users with the right messages."
Tim Koschella, CEO, AppLift, tells ExchangeWire that this is a market first: "Bringing DCO capabilities to playable ads is a new discipline, which we are spearheading in partnership with Gamewheel.
"The challenge here is in the complexity of delivering playable ads through RTB pipes into mobile app experiences. With the MRAID 2.0 spec, there is a rather standardised way of delivering playable ads into mobile apps as mini games. However, adjusting the code that runs the playable ad unit to change the gameplay in order to tune performance, is comparable to developing multiple versions of the same game with small tweaks between each of them. It's not as straightforward as the type of DCO ads you would be used to from e-commerce or travel advertisers, because the code and assets that run the playable ad units are more complex than a templated DCO ad.
"Playable ad units have proven great performance in the market, particularly for mobile game advertisers. It's a proven concept: users get to try a light version of the game before deciding to click through to the appstore and download. The quality of those users also tends to be higher because they have been prequalified through the engagement with a playable ad before.
"The caveat is that most ad companies in the market don't deliver these ads programmatically, hence the sophisticated optimisations done through DCO tactics can not be applied. We run playables exclusively through our own app-performance-focused DSP, DataLift 360. Delivering these ad units exclusively through RTB pipes is what makes the difference when it comes to advanced ad optimisation."
dataxu & Grapeshot integrate
dataxu's Omnichannel Contextual Suite gets powered by Grapeshot, providing brand safety measures, contextual pre-bid targeting, and custom keyword targeting to clients. With GDPR on our doorstep, the co-operation is an attempt at opening new ways for agencies and advertisers to reach consumers.
"By integrating Grapeshot's capabilities into TouchPoint globally, dataxu is committing to best-in-class custom brand protection and contextual relevance for its brand and agency customers", explains Ryan McBride, VP platform partnerships, Grapeshot. Which provides data's customers with "peace of mind knowing their media investments are protected and going towards working, relevant media", adds Rory Edwards, VP of marketplace and corporate strategy, dataxu.
The dataxu-Grapeshot integration is to support dataxu customers in complying to GDPR regulations, while continuing to target their campaigns to be as exact and scalable as possible. Grapeshot supports new features in dataxu's Contextual Suite, aimed at enhancing the protection measures, such as continually refreshed contextual checks and custom keyword sets for micro-targeting and anti-targeting around specific content.
OOH Partnership Between Broadsign & OutMoove
Broadsign's Reach SSP is integrating with OutMoove's OOH DSP to streamline the use of real-time data sources and screen targeting of programmatic DOOH campaigns. The co-operation has already been put to the test in Germany and the Netherlands, where early adopters foodora and Kinetic have used the new offering to deliver targeted programmatic DOOH campaigns.
"For us, outdoor is all that matters. The features of our platform used by Kinetic and Foodora in their campaigns are a good example of our focus and commitment to outdoor", says Mendel Looije, co-founder and CEO, OutMoove. "We work closely with media owners, media buyers, and Broadsign to ensure the transaction and delivery of each digital out-of-home campaign is optimised for the medium."
Vince Banks, VP of programmatic sales operations, Broadsign, adds: "Through automation, transacting digital out-of-home ad space is more streamlined and provides buyers and brands with more control over their campaign's targeting and budget."
AdUX Expands Native Offering
French online marketing group AdUX is expanding their tech offering and extends its existing offer in native advertising with a DSP on the basis of proprietary technology developed by its subsidiary Quantum. Dubbed 'Adysseum', the native DSP connects to native inventory sources such as Taboola, Outbrain, Ligatus, Rubicon Project, etc.
In the area of mobile advertising, Adysseum launches geolocation targeting capabilities, for which AdUX collaborated with Admoove. Connected to most of the mobile SSPs, the platform also offers most mobile formats.
According to Cyril Zimmermann, CEO, AdUX: "AdUX bases its 'UX-friendly' position by developing a new range of tools that allow the management of nonintrusive advertising formats. By approaching advertising in a responsible manner, AdUX meets the expectations of the end users, i.e. internet users. By offering technological solutions to its partners (agencies, advertisers, and publishers) AdUX wants to make the experience of buying space more efficient and easy."
Ad TechAgencyDemand SideDOOHEMEANativeOOH