Amazon Throws USD$2bn More at India; Amazon Doesn't Dominate Private-Label Sales
by Hugh Williams on 8th Jun 2018 in News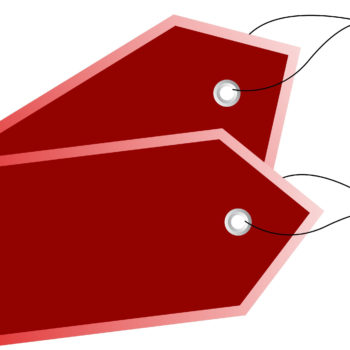 RetailTechNews' weekly Amazon watch brings you some of the company's biggest moves from the past seven days, analysing how the giant is revolutionising the retail space. In this week's edition: Amazon Throws USD$2bn More at India; Amazon Doesn't Dominate Private-Label Sales; and Loyalty of Prime Members.
Amazon Throws USD$2bn More at India
Amazon is reportedly upping its investment in India by USD$2bn (£1.5bn). This would be a significant move, considering that in June 2017 they committed USD$5bn (£3.7bn) towards the company's Indian business.
Any extra capital would help stave off a threat from Walmart, which last month took a majority stake in Indian e-commerce leader Flipkart. Citi Research last month estimated Amazon's India market to be worth USD$16bn (£11.9bn).
Amazon's India business is one of its biggest success stories outside the U.S. However, after Walmart's acquisition of Flipkart, which was already the leading e-commerce player in India before the deal, they will be able to increase their reach and market share in the country.
Never one to back down from a fight, and now keen not to be left behind by a market leader with even more firepower, Amazon will be hoping that this investment secures their future in the emerging market. This doubling down shows that the business' hopes are pinned on India, after failures in China, and struggles to gain traction in markets such as Australia.
Amazon Doesn't Dominate Private-Label Sales
According to a new Q1 2018 study by marketing analytics platform Jumpshot, Amazon has more than 80% market share across categories on average. It has higher shares for commodity products like batteries (97%), tools (93%), and cleaning supplies (88%), for which many consumers care less about brand than price.
That said, Amazon doesn't take the lion's share of private-label conversions – at least for the time being. Amazon's biggest private-label category, ranked by conversions, is electronics (45%), making up nearly half of its total. Home (16%), office (14%), and pets (5%) take smaller pieces of the pie. When looking at Amazon's private labels compared with Macy's, Target, and Walmart, Amazon takes a 61% share, vs 39% for those other three retailers combined. However, when you remove electronics, Amazon's share shrinks to 26%.
There is no official record or count of Amazon's private labels, but in March 2018, L2 reported that Amazon had 80 private labels, 86% of which were in the apparel, shoes & jewellery category. Health & household (5%) and home & kitchen (4%) were a distant second and third. This signals Amazon's continued intent to become a go-to source for online fashion; yet, at least in Q1 2018, the sales weren't there yet.
Loyalty of Prime Members
Close to two-thirds of Americans now say they've bought something on Amazon, according to a new NPR/Marist poll. That represents 92% of America's online shoppers.
More than 40% say they buy something on Amazon once a month or more often, and when people shop online, they're most likely to start on Amazon. Prime members are generally more loyal, returning to Amazon more frequently than the rest of online shoppers. For example, almost a third (29%) of Prime members shop on Amazon at least once per week, while 15% of other shoppers say the same.
The NPR/Marist survey also found a staggering 67% of American online shoppers say they have "quite a lot" or "a great deal" of trust in Amazon to protect their privacy and personal information, even though the majority of them had little to no such confidence in online retailers in general. It is impressive, considering the size of the brand, and how other behemoth's such as Facebook have such little trust in their data policies, that Amazon maintains such high levels of credibility. This content was originally published in RetailTechNews.
AmazonE-CommerceInvestmentLoyalty