APAC Publishers Should Tap Advanced Analytics to Get Due Returns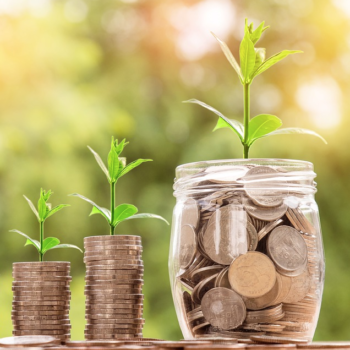 Publishers that assumed they closed on a great sale might find out otherwise if they had used advanced analytics to more accurately value their assets. In this industry byliner, Oath's Asia-Pacific head of platforms Erin Chao discusses the merits of adopting advanced analytics tools and why standard data tools no longer are effective.
Few industries have been disrupted as much as publishing in recent years, with industry players having to fight tooth and nail to secure revenues in a highly crowded and increasingly competitive marketplace.
When it came to digital advertising, some thought programmatic would be the panacea; it would, so the argument went, radically simplify the buying process and advertisers would willingly snap up inventory in a wholly automated transaction.
Unfortunately, that was wishful thinking; and many publishers soon discovered this was not achievable or desirable – for themselves or their clients. Publishers realised the open market did not always appropriately value their advertising inventory and buyers wanted to know exactly what their brands would be appearing next to.
In fact, managing programmatic plays for both parties can now be more time-consuming than direct campaigns.
Today, we have a situation where publishers are working with a huge array of advertisers and demand partners, navigating their way through an ecosystem of transactions including direct sales and public auctions.
In this environment, standard data and analytics tools that worked reasonably well a few years ago are no longer fit for purpose. For instance, other than the opt-in subscription email notices many have been receiving, Asia consumers appear not to catch on to what GDPR means yet, but the business implication is that first-party data will be increasingly hard to obtain. This means reliance on third-party data will grow and good third-party audience data is entirely built on analytics.
Only by embracing advanced analytics solutions can publishers stay ahead of the game to better manage demand, supply, and yield, in order to most effectively boost their revenue.
Buyers are always looking for three things: to understand what they are buying, the audience to whom it will be delivered, and the quality of the inventory.
On a basic level, this means publishers need to master their own data to effectively communicate this. However, that is the easy part. All too often, the problems only arise after a deal has been closed, especially in relation to demand. Buyers may want to purchase more with a given publisher, only to find out they can't.
In Australia, for instance, which is considered one of mature programmatic markets in Asia-Pacific, enjoys a high penetration rate of just over 50%, but this translates to undersupply, especially in premium video demand.
Furthermore, basic technical errors can prevent delivery of a campaign for days, meaning publishers can miss out on crucial short-lived dollars.
Manage buyer relationships with better analytics
That is why a publisher's analytics platform needs to guide it through potential demand and tech blockages in order to maintain a healthy and successful buyer relationship. It can also play a crucial role in driving demand, with deal discovery platforms connecting publishers and advertisers to deliver new business.
Advanced analytics are vital for publishers to effectively monetise their assets by managing supply. They need to be able to constantly monitor viewability, completion rates, and click-through-rates, as well as receive detailed data around the demographics and location of their audience. Without these, it is impossible to adequately value their assets and price accordingly.
In order to optimise supply, publishers also need to be alerted about bugs or errors as soon as possible, or risk having errors that can lead to big losses.
In China, where Baidu, Alibaba, and Tencent dominate, smaller publishers have more impetus to tap the best analytics tools as early as possible to compete.
Conversely, in the case of private marketplaces that have emerged across Asia-Pacific, including the Singapore Media Exchange venture between Singapore Press Holdings and Mediacorp and the Malaysia Premium Publishers Marketplace, analytics are essential to properly price premium inventory and provide added layers of value propositions – whether it's more accurate targeting or implicitly breaking out from the Google-Facebook duopoly.
Last, but not least, analytics should be used to grow supply. By combining traffic acquisition, editorial production, and ad monetisation, publishers can go from merely profitable to immensely successful.
Ensuring the price is right
There is nothing worse for a publisher than thinking it has made a good sale, only to discover it has undervalued its assets. The publisher's platform should provide pricing algorithms to assess the cost of preferred rights and to manage reserved buys alongside programmatic deals.
We have seen publishers perfectly satisfied with a private deal with a partner until the day they realised they were selling for less than what the open market would deliver. This is because a consistent and efficient floor strategy remains a rarity; and very few publishers have the right tools to make it evolve in the right direction.
The bottom line is that, in most cases, publishers can grow revenue by up to 20% with a systematic approach to yield. Even just taking one of demand, supply, or yield, the business case for investing in advanced analytics is clear.
AnalyticsAPACDataMeasurementMonetisationProgrammaticPublisher