Vote for Your 'Ad Tech Personality of the Year' & 'Ad Tech Rising Star'
by Lindsay Rowntree on 14th Sep 2018 in News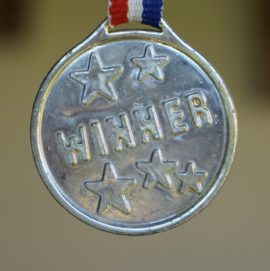 ExchangeWire announces the return of 'Ad Tech Personality of the Year 2018' and launches its first 'Ad Tech Rising Star' award.
Now in its fourth year, Ad Tech Personality of the Year recognises an individual who has made a significant impact on the ad tech industry.
Previous winners are Joanna Burton, VP of European strategy at SpotX; Jay Stevens, former CRO of Adform; and Sarah Wood, co-founder of Unruly. They received the prestigious accolade after being nominated by industry peers for their notable contribution to the ad tech industry.
As well as recognising those who have positively influenced the ad tech industry during the course of its history, ExchangeWire is keen to recognise the next generation of ad tech experts, who will continue to shape our industry. The Ad Tech Rising Star award reflects the changing and fast-moving nature of ad tech, and celebrates the individuals who are rising through the ranks of ad tech, impressing bosses, clients, and peers alike, who deserve to be recognised for their achievements.
As the growth and success of ad tech, as an industry, requires input and collaboration from people with different skillsets, expertise, and backgrounds, both Ad Tech Personality of the Year and the new Rising Star of Ad Tech awards are open to anybody who is making an impact.
Rachel Smith, ExchangeWire's co-founder and COO, said: "Awarding Ad Tech Personality of the Year has become one of my favourite annual rituals at ExchangeWire. Ciaran likes to promise wealth and early retirement off the back of this award, but I like to think the process of industry peers nominating one another, and listing all the reasons why someone should win, is pretty satisfying in itself. Plus, this year, we've added the 'Rising Star' category, in an effort to shine a light on lesser known and seen personalities in the industry, and I'm excited to see who will be put forward."
Voting is simple: Submit your nominations, for free, to awards@exchangewire.com for whom you believe deserves to be crowned 2018's Ad Tech Personality of the Year and Ad Tech Rising Star, along with your reasons for nominating them. Deadline to submit your nomination is Tuesday, 25 September.
The shortlist for all The Wires awards, including the ad tech personality and rising star awards, will be announced on ExchangeWire on Friday, 28 September.
The winners of 'Ad Tech Personality of the Year' and 'Ad Tech Rising Star' will be selected by audience vote and announced at The Wires awards ceremony at The Principal Hotel in London on Thursday, 22nd November.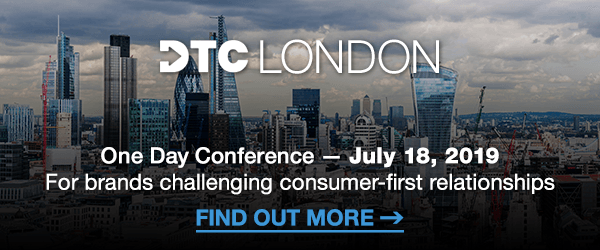 TagsAwards