IPA Bellwether Report Shows Weakest Growth in 3 Years
by Hugh Williams on 22nd Oct 2018 in News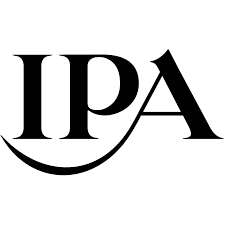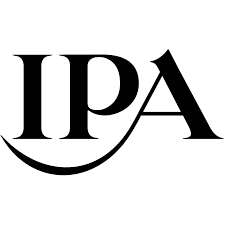 Total marketing budgets were revised higher during the third quarter of 2018, extending the current period of growth to six years, but to the weakest extent in almost three years. This is according to the Q3 IPA Bellwether Report, published last week (17 October).
Report highlights
- Cost pressures and growing uncertainty weigh on budget
- Internet marketing spending plans continue to provide key support to growth
- Most downbeat assessment on industry-wide financial prospects since Q4 2011
- Muted ad-spend growth forecasts for 2018 and 2019
The report, which has been conducted on a quarterly basis since Q1 2000, shows that almost 21% of panel members revised total marketing budgets up in Q3, while around 18% observed a decline in spending plans, yielding an overall net balance of +2.5%. Although positive overall, latest data signalled the weakest growth in total marketing budgets since the fourth quarter of 2015, with the net balance down from +6.5% in Q2 2018.
An increasing onus on firms to engage in digital forms of advertising drove yet another strong quarterly expansion in internet-based marketing during Q3, as signalled by a +13.6% net balance of firms observing upward budget revisions. The finer details also revealed that search/SEO and mobile marketing budgets also received boosts (net balance of +5.8% and +1.9% reporting higher expenditure, respectively).
Marketing executives were again given more discretion over spending plans on large scale marketing campaigns, such as those relating to TV, radio, or cinema. The net balance of firms observing budget increases for main media advertising was broadly unchanged from the preceding quarter at +4.9% (+4.8% in Q2).
ExchangeWire spoke exclusively with some of the online advertising industry's top thought leaders about what the latest report means.
Oliver Whitten, COO, Adform, says: "The Q3 2018 IPA Bellwether report highlights an increasing trend for consolidation within the digital advertising industry. With growing uncertainty weighing on budgets, CMOs need to be sure they are as close as possible to the decision making process, applying knowledge of the technologies they employ in tandem with future innovation as the industry develops.
"This trend has led to a growth in the adoption of an integrated full stack – an approach that has the potential to bring about multiple benefits, from significant cost reduction to increased management opportunities; it also offers data loss mitigation and a reduction in discrepancies. These benefits are crucial as advertisers and agencies work to build solutions that are tailored to their needs, while providing the most value and efficiency for buyers."
According to Andy Evans, CMO, Sovrn: "The slower growth outlined in the report means buyers will continue to be more astute about their purchases, as well as whom they are buying from, so industry accreditations should continue to become more important in the future.
"Buyers should be wary of those suppliers who are not audited by one or more of the many initiatives that are currently driving improved transparency within the industry. In addition, publishers should continue to look outside of advertising for revenue growth and cost savings in order to spread their exposure."
Lindsay McEwan, VP & managing director EMEA, Tealium, tells us that "the ambiguity of the changing economic landscape has understandably led to many organisations treading carefully when it comes to planning and managing marketing budgets. But, with companies increasingly turning their focus to creating positive and long-lasting customer relationships, there is a shift towards harnessing the power of data. Businesses are more frequently using insights to drive strategic decision making, not just in marketing efforts, but across the entire business.
"Going forwards, we expect to see more focus on connecting online and offline interactions as marketers continue to be more savvy in their marketing strategies, using data to fuel decision making and prove ROI."
There is cause for hope around the performance of mobile, according to Itamar Benedy, CEO, Glispa, who says "we're optimistic that mobile still has a strong future. There has been tremendous growth across the industry due to omnichannel strategies that have focused on engaging audiences in new and creative ways. Stagnated growth is reflective of today's market status, as we're seeing the consolidation of companies from media to technology. It's important that, even though they are not under the same umbrella, these businesses continue to share data, work together, and develop fully integrated media plans."
Wayne St. Amand, CMO, Visual IQ, explains that: "Most marketers today must do more with less. Faced with steep competition, and an increasing number of ways to reach consumers, they need to spend every penny wisely. Setting the right marketing budget is critical; yet most marketers resort to cobbling together spreadsheets or simply adjusting the previous year's budget. As a result, they don't have much confidence in their budget allocation decisions.
"Fortunately, there are ways to make the budgeting process easier and more accurate, even in times of growing uncertainty. Data-driven scenario planning tools, for instance, can help marketers simulate the impact of alternative budget decisions, determine the optimal spend by channel, and forecast performance against different marketing objectives."
Looming Brexit causing uncertainty
Andrew Buckman, managing director EMEA, Sublime, says "we are seeing the continued acceleration of Brexit-related concerns for marketers, as we approach the date with no palatable solution in sight. As a result, it comes as no surprise this uncertainty for the future will affect – and is already affecting – marketing expenditure. The latest IPA Bellwether report shows marketers are starting to reduce periphery budgets, while maintaining mainstream advertising channels. However, it is encouraging to see the continued growth in digital marketing budgets as marketers recognise the effectiveness of this channel."
Simon Harwood, head of strategy, The7stars, also feels that negotiations over leaving the EU are impact the industry. He says: "As we enter the final throes of Brexit negotiations, advertisers are beginning to tread ever more cautiously. This is evidenced by budget cuts across the spectrum.
"With the next six months piqued to be less stable than ever, the priority for advertisers moving into next the quarter must be to maintain the positive brand perceptions they've worked so hard to build. Any break in communications can have a detrimental impact on sales in the long term; so ensuring consistency by maintaining advertising budgets, and thinking smartly about when to spend on short-term focused activation channels, will be key to this".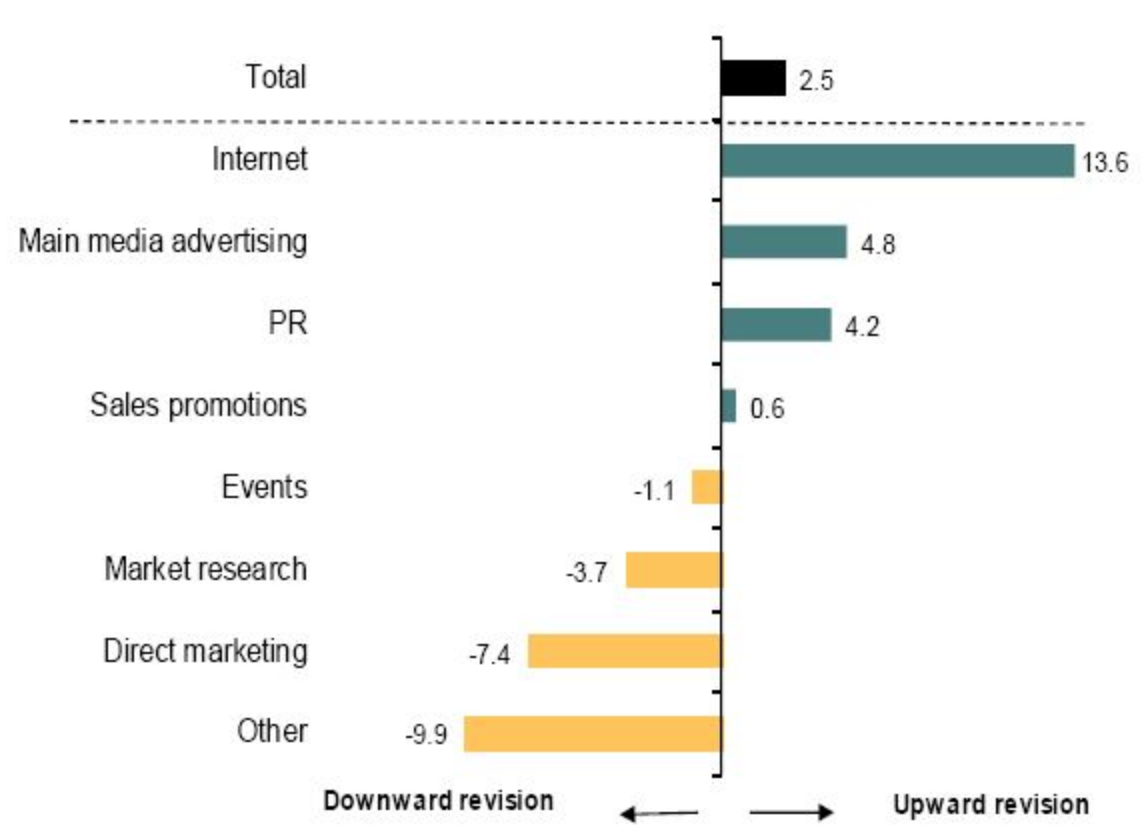 Thomas Byrne, SVP agency services, EMEA, Merkle, adds:"After a period of strong growth in marketing expenditure, there is now a degree of uncertainty, due to Brexit and the continued impact of GDPR legislation. However, we see this as a valuable opportunity for brands to prioritise the quality of their marketing campaigns, which will consequently welcome in loyal and trusting consumers. By using compliant, streamlined data, brands will be able to engage in a mutually beneficial conversation with their customers – building a robust and transparent relationship in the process.
"The report estimates a pick-up in growth momentum from 2020 to 2022, which aligns with our view that GDPR is signalling a bigger shakeup of the marketing industry, for the better. Indeed, the change of pace we're witnessing, due to digital growth and technological development in advertising, along with greater data security, puts customers back in the driving seat, and allows marketers to gain insight into how they can provide a truly unique and valuable service."
Ed Preedy, managing director, GumGum Europe, notes that: "As we enter the next quarter, being able to maximise the effectiveness of investments, both current and future, will clearly be essential, given the ongoing uncertainties related to Brexit. The priority for advertisers must be to innovate and remain creative in an increasingly competitive marketplace. Keeping up with consumer habits online will also be key – as search becomes both increasingly visual and voice-based, new tools will be needed to understand the context of the web, how best to engage audiences and more accurately target them."
Similarly, Dan Thwaites, CSO, Tug, feels that "the IPA Bellwether report predicts muted growth in 2019, in light of the ongoing and uncertain Brexit negotiations. However, it is not all doom and gloom for marketers and the ad industry, as there is strong growth in certain sectors such as Search/ SEO and mobile. At the recent BrightonSEO summit there was a general consensus that SEO is more important than ever; and this could be in part attributed to the rise in voice activation, of which SEO has a natural advantage."
Hugo Drayton, CEO, Inskin, says that "the advertising landscape will continue to evolve, with agencies increasingly under pressure from brand owners, publishers, and intermediaries, as technology and transparency now start to deliver real benefits and efficiencies. Programmatic has become the default digital advertising delivery vehicle, so the role of the exchanges and data providers (post-GDPR) is under more scrutiny, and will doubtless lead to accelerated consolidation in the industry.
"Until we see a longer term resolution around Brexit, the UK economy will continue to cower, lacking in confidence and direction. While it is heartening to note the projected ad spend growth into next year, it feels fragile."
TV continues to perform
Chris Bennett, managing director, EMEA, Pixability, says that: "The continued viewing shift from traditional linear broadcast models to on-demand connected TV will be reflected by further investment in new players in the sector. Equally, whilst not without their own pain, Google and Facebook will continue to grow having invested significant energy towards placing video at the heart of their ad solutions.
"The upshot for brand owners is that they can establish new channels to build engagement in this digital world. Entrants like Amazon are already creating innovative and interesting connections to their customers for advertisers. Looking up the road, fortune will favour the confident innovators in our industry."
Similarly, Katherine Munford, managing director, D2D, adds: "Given the challenging market conditions, there will be an increased focus on maximising the return on marketing investment and marketing effectiveness will become even more important for brands.
"It's encouraging to see marketers making upward revisions in traditional media investment as well as digital spend. As demonstrated by the recent IPA Effectiveness wins, including Guinness and Baileys, TV continues to play a central role in driving return on investment in both the short and long term.
"Brands that invest in marketing effectiveness measurement will be well placed to manage the forthcoming uncertainty by having the right tools to respond with speed and agility to changing market conditions."
According to Adam Singolda, CEO, Taboola: "While overall marketing budgets may not be expanding at the same pace as before, it is interesting to note the overall higher growth rate of digital advertising. I believe this is due to three factors:
Digital advertising is more transparent/measurable and marketers value the ability to understand exactly what their ROI is for a given campaign, reaching specific audiences.

At the same time, audiences are spending more time online, so marketers increasingly need a digital strategy to be able to reach their customers at a time when they are open and willing to engage with their brand.

In the UK specifically, we have seen marketers from numerous challenger brands having a digital-first strategy truly scale. From folks such as 

Flare Audio

to 

eSalon

,

 who use digital to break through crowded markets, and we expect that trend to continue."
Jonathan Barnard, global head of forecasting, Zenith, tells us he is also seeing similar trends shown to those in the report: "This report is broadly aligned with our own forecasts here at Zenith, though we are a bit more optimistic for the prospects of short-term growth. The ad market is growing pretty much in step with the economy, which is performing adequately for the moment. Advertisers will be looking closely at consumer demand, though; and if the economy stumbles for any reason, they will be quick to rein back spending."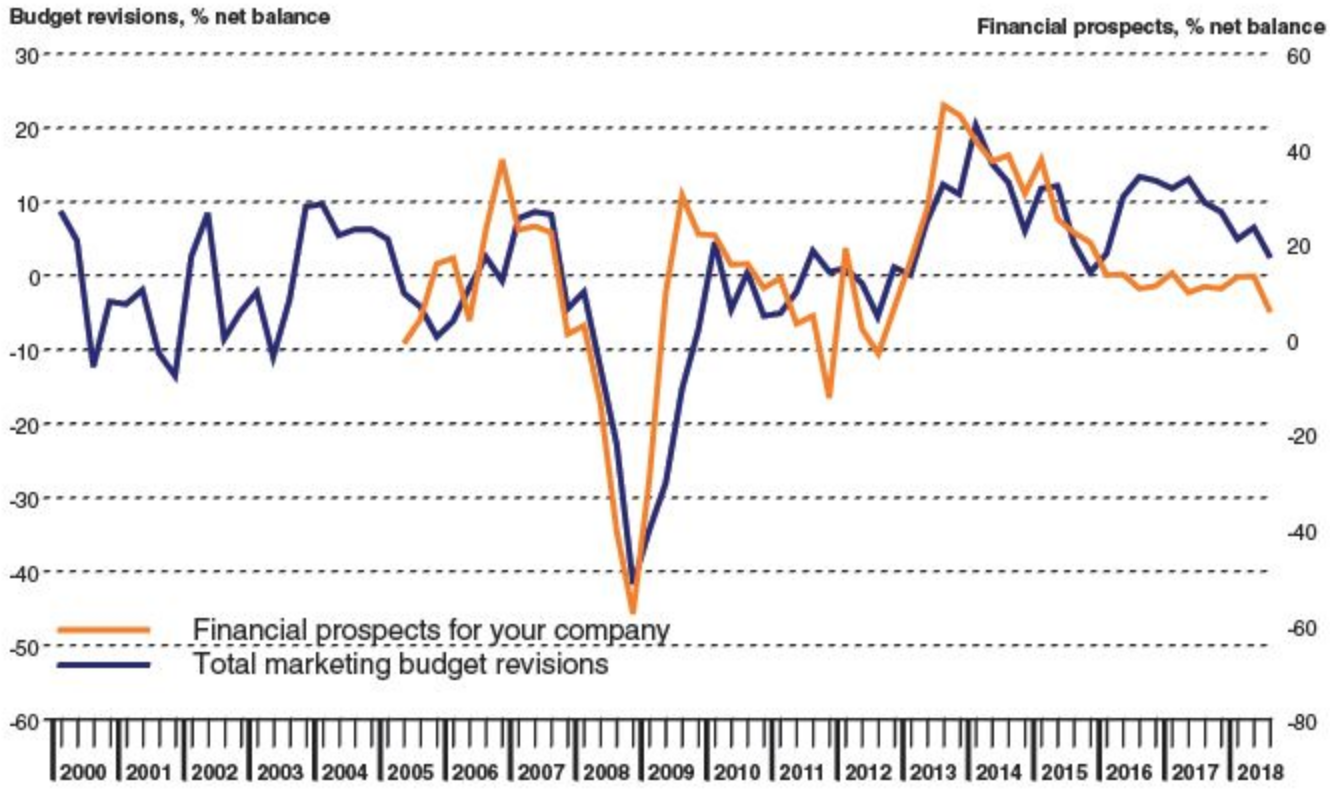 Jenny Stanley, MD, Appetite Creative, notes that: "To some extent, the recent IPA Bellwether report makes for disappointing reading with estimated ad spend growth predicted at just 0.7% for next year. However, the view that the following decade will benefit from a heightened and sustained growth period provides a welcome pick me up for marketers. During the slower growth period of 2019, marketers must focus on delivering innovative creative marketing if they want to maximise their ad spend across all digital channels. Now more than ever, marketers must push the boundaries on delivering a big idea through cutting edge creative formats and channels."
Search going strong
Carl White, co-founder & global CEO, Nano Interactive, adds: "Despite uncertainty weighing heavily on marketing budgets this quarter, search continues to act as an effective barometer of digital growth, the latest Bellwether report shows.
"This noticeable uplift in spend has been driven by ease of use and clear accountability, and we believe that these factors are going to be drivers for the further growth of intent-based targeting solutions over the next 18 months. Marketers are increasingly identifying consumers via their real-time purchase intentions and this will play out in significant growth for the likes of Amazon and others. AI and technology advances present a major opportunity to improve transparency, tackle brand safety, improve targeting, and make it easier for advertisers to spend programmatically within the sector. This will result in further gains in share of spend versus other media."
Jo Lyall, MD, Mindshare UK, feels that: "The report revealed that the adoption of technology will bring in new innovation, which is undoubtedly due to the prolific growth in digital advertising and internet-based marketing. It's interesting to see that in contrast to the last quarter, we've seen a boost in SEO and mobile marketing budgets with a net balance of +5.8% and +1.9% reporting higher expenditure, respectively.
"With mobile marketing continuing to develop, brands will be able to localise messaging to the right level, as well as become rooted in the local community by having a physical presence.
"With main media advertising budgets seeing further growth, as was the case during Q2, marketers will need to continue to innovate, pushing the bounds of creativity further, as new technologies such as AI are becoming a part of our everyday interactions."
According to Harry Harcus, UK & pan regional managing director, Xaxis: "While it is understandable that some businesses may be cautious when planning media budgets for 2019, marketers can ensure spend is working to its greatest potential by aligning business objectives with an outcome-driven approach to media.
"Digital ad spend is forecasted to continue rising – although slower than previously stated – offering a key opportunity for marketers to plan ahead, support the wider business need, and develop a marketing strategy that will contribute to future growth. Marketers should set clear and custom KPIs that can identify and measure the strongest return on investment within this wider business context."
Meanwhile, Geoff Smith, CMO, Rokt, says that: "Uncertainty is taking its toll on budgets and the pressure is on for marketers to spend smart. To get the most bang for their buck, marketers need to invest in technology that enables them to reach relevant in-market customers and provoke the next best action from them.
"Data and smart measurement is key. The only way to drive long-term success is to recognise the exact impact of campaigns and the added value they bring. Measurement techniques such as incrementality – which removes the guesswork of traditional attribution and delivers more accurate results – are vital to achieve business goals and inform future investment."
AdvertisingAudienceDataDisplayE-CommerceMobilePerformanceWebsite