2019 Outlook: How Will the TV Industry Prepare for Its Next Phase?
by Lindsay Rowntree on 17th Dec 2018 in News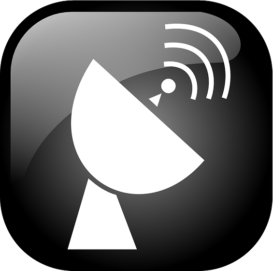 ExchangeWire have invited hundreds of thought leaders to share their thoughts on what next year will hold, across a range of topics. TV represents a massive opportunity, but there's some work to be done. Experts share their views on how the TV industry will ready itself for its inevitable connected future.
Ad models will catch up to user experience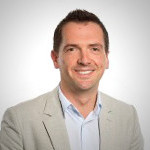 "The oft-quoted golden age for TV has meant an explosion of high-quality content and ways to watch. 2019 will see advertising models finally catching up to the user experience. It is an opportunity to overhaul the ad experience and cement the value proposition inherent in advertising. To that end, I think we'll see more broadcasters moving to hybrid monetisation models for OTT with ad-supported versions meaning users explicitly choosing to see ads. Another consequence will be the exploration of a wider variety of ad loads. Near-live could, and should, see a reduction vs live, for instance.
"I'm also confident we'll see better measurement in 2019. It's lagged significantly behind consumer behaviour, but markets like Sweden are showing what's possible. Fusing OTT and panel data is the next big step to delivering consistent cross-screen measurement, allowing TV to compete with the tech giants. 2019 should also see linear TV make some interesting technology strides. The growth of HBB (hybrid broadcast broadband) as a broadcast standard will allow more broadcasters to create addressable TV inventory. Heady times, as what was once a capability associated with set-top boxes becomes available to any broadcaster. Here's to 2019. Another big year for advanced TV."
David Fisher, Vice President Digital, Discovery Inc
Linear & OTT will continue to merge & complement each other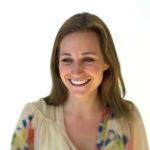 "In 2019, the big focus for OTT companies will be on leveraging their capacity to provide live streaming services. This will be particularly prevalent across the world of sports entertainment, of which Amazon has already made significant strides. At the same time, we can expect to see an influx of content deals between these companies and traditional TV players, as big broadcasters attempt to piggy back off the likes of Netflix, for example, in an attempt to win favour with international audiences.
"Video consumption via social media will continue to gain popularity, particularly among younger people, as the trend towards 'distracting' content – in the form of bitesize videos through Snapchat, for example – continues. However, even as online video and VoD consumption increases, linear viewing will remain the most popular way to consume video content in 2019, with most consumers preferring to unwind in front of the TV box, rather than through their phones and devices.
"Personalised services like those offered by Amazon Prime, along with content bundles from bigger companies like Sky, might be growing in popularity, but this will not negate the need-state for traditional pre-planned TV amongst families and large groups, for example, of which there is still an obvious appetite. Ultimately, as the worlds of linear and OTT entertainment continue to converge over the year ahead, the two will come to complement each other, with audiences picking and choosing the content, service, and device that best suits their needs – whether that be on the bus or in the living room."
Rhiannon Murphy, Head of TV, the7stars
Broadcasters will move out of silos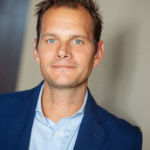 "The proliferation of TV and video experiences across different platforms and devices will lead to broadcasters reviewing their business models and embracing a holistic method of monetising their inventory in the year ahead. Until now, the mindset has been to deal with methods of content monetisation (ad-funded, subscription, or transaction) separately.
"Instead of working in silos, broadcasters will combine these methods, allowing them to have more transparency and a better understanding of their whole inventory and how it works across different delivery systems. This will enable them to be more adaptable and ready for market changes, and will ultimately lead to a better viewer and brand experience."
Thomas Bremond, General Manager, International, FreeWheel and Comcast Technology Solutions
Live OTT will be an opportunity and a challenge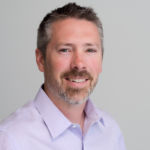 "This year we have seen huge growth in connected TV, and we now see 40% of our global revenue generated from this market. The next big opportunity and challenge in the evolution of TV will be live OTT, as consumers continue to adopt OTT and connected TV viewing.
"Last year we began to see big spikes on our servers of hundreds of thousands of simultaneous user ad calls. We realised this was a result of consumers watching football matches live on their Roku device or on their mobile phones. In this case, we have to build and deliver a unique pod of ads to each individual one of those households at the same time, while adhering to competitive separation. This is a huge challenge, but also an incredibly exciting opportunity and I look forward to seeing it develop in 2019."
Mike Shehan, CEO, SpotX
Unified solutions to grow the UK addressable TV market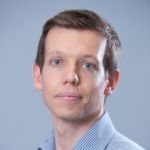 "TV viewing will continue to fragment in the year ahead, with the divergence of young and old audiences in linear TV. Nevertheless, we're expecting to see live TV moments continue to shine in 2019, across entertainment shows like Love Island and The Great British Bake Off, and also sport. Sky and BT Sport are in pole position when it comes to domestic rights, but it will be interesting to see the response from fans when Amazon begins showing select Premier League from next season.
"Increased viewing across connected devices will see unified solutions, such as GroupM's Finecast, continuing to grow the addressable TV market in the UK."
Stefan Jansen, Video Director, Mindshare UK
Add data to TV delivery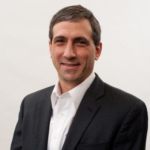 "Consumers are moving seamlessly between screens and devices; and the technology needs to follow them, including on linear TV. We know that ads seen on TV create a strong emotional connection with viewers, and adding data to that delivery helps take TV advertising to the next level.
"We're at a major tipping point for the TV industry; and any marketing platform today should be thinking about how to help advertisers capitalise on that."
Scott Ferber, Chief Innovation Officer, Amobee
Wide adoption of open standards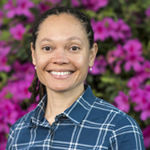 "We will start to see adoption of data format standardisation in 2019, helping the TV ad business become more scalable. If open standards adoption is successful, it will create a more unified brand experience for marketers that's automated, flexible, and transparent. This will allow for easier buying of spots that reach more local audiences, letting marketers focus on creating value and maximising ROI.
"Videa has implemented best practices for automated spot buying using open APIs. We believe the transaction process will be increasingly efficient if other vendors follow suit, because widely adopted open standards facilitate more effective transactions for both buyers and sellers – advancing the industry as a whole. Buyers and sellers will also utilise more data to better refine attribution and target audiences with improved precision. The best analytics strategies combine reach, engagement, access, and accountability."
Shereta Williams, President, Videa
2019 is the year for preparation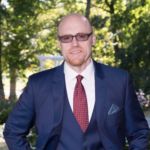 "It seems every year, experts predict that true next-gen ad addressability and targeted audience selling on any device and network is right around the corner. Well, while 2019 will not bring this nirvana, it will be the year the finish line finally enters into sight. In fact, it is poised to be a key transition year in the critical pursuit of capabilities that will power the future business models that continue to make the delivery of premium video viable. 2020 will be when we actually see technology and buying patterns shift in a seismic way, especially given the opportunity that a charged political environment will bring.
"Therefore, 2019 will be about getting ready. Making sure all of the technology pieces work together – cross-platform inventory management, yield clarity, and addressability. Driving new ecosystem partnerships between MVPDs, broadcasters, cable networks, and OTT players – and plotting to maximise scale and leverage first- and third-party data – should all be priorities to drive value and adoption. Time to set the stage for success."
Dave Villano, CTO, Imagine Communications 
Digital rights management is key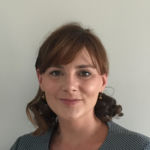 "A key trend we have seen this year is the increase of VPN usage, 50% of which is used to access restricted entertainment content. The damage these suspicious connections can cause to revenues will also significantly hinder content quality if they are not stopped. As more and more viewers make the switch to watching TV on demand, broadcasters are treading a fine line between blocking illegal VPN use and penalising genuine viewers.
"As a result, effective digital rights management must remain at the top of broadcasters' agendas long into 2019, if their success is to continue."
Charlie Johnson, VP, UK and Ireland, Digital Element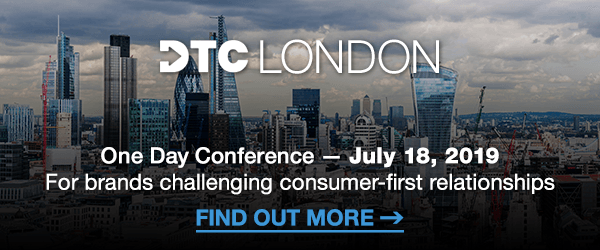 TagsPredictionsTV