LATAM Ad Executives Share 2019 Predictions
by Ginna Peña on 17th Dec 2018 in News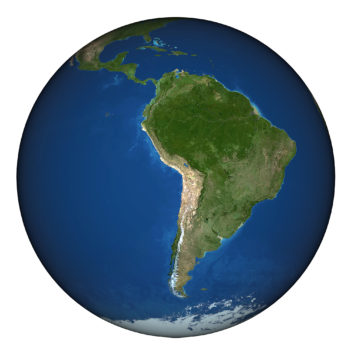 ExchangeWire have invited hundreds of thought leaders to share their thoughts on what next year will hold, across a range of topics. Experts from across the LATAM region share how they believe digital marketing will evolve in 2019.
Context will make a comeback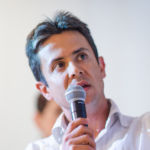 "I think high-quality content will be even more important than it is now. We are facing a totally fragmented ecosystem along not only the thousands of publishers, but also hundreds of thousands of celebrities and influencers. In this environment, brands will have to assume that not only the distribution of their ads is fragmented but also the creation of them. With so many actors creating content for their specific audiences, it is much more efficient and especially more authentic that they create the ads, not just distribute them. We are facing a new era in which creative fragmentation will be the main element to achieve better conversations between brands and consumers.
"Additionally, it's not a secret that video will be even more important and probably will be the ad format with the biggest growth in the coming years. As a consequence, we will see new inventory spaces created across a variety of formats. Mid-roll, not present for a while, will be more frequent now as well as vertical video, given the rise and penetration of mobile feeds and stories. On the other hand, advertisers will find more in-app opportunities within the gaming ecosystem, where rewarded video will find a perfect ground to growth capitalising on its high retention rates, something very difficult to achieve across the ecosystem of skippable ads.
"Finally, I believe context will be relevant again. With the rise of programmatic buying, audience buying was the concept dominating most of the media buying conversations. However, the need to place ads to the right audience, and in an adequate environment, is forcing brands and agencies to employ not only specialised tech tools, but also creating custom site lists per brand in order to minimise brand-safety risks and fraud. Having said this, the industry will be moving from pursuing consumers wherever they are to pursuing consumers within the properties that share similar brand values."
David Posada, Chief Digital Officer Latin America, GroupM
Advertisers will recognise the value of data ownership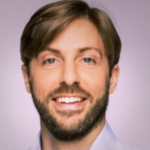 "2019 is going to be a great year for the LATAM market, and globally. 2018 will be remembered as the year of user privacy. With GDPR (General Data Protection Regulation, 25 May, 2018) in Europe and initiatives in the U.S., advertisers could realise that they have a responsibility towards consumers, and they will be accountable for it. It has also highlighted the value of data and, therefore, data ownership. In 2019, more advertisers will get the most out of their media spend, asking for the data, and the learnings that should come out of their digital campaigns.
"In 2019, transparency and trust will be the norm – no more blackbox when it comes to delivering impressions in a brand-safe environment. Advertisers pushed back, voting with their dollars, and third-party organisations (MRC, the IAB initiative ads.txt, etc.) and measurement solutions (IAS, MOAT, Factual, AdSquare) have now become a no-brainer. Vendors cannot be a measurement solution, and a measurement solution cannot sell media!
"The industry will fight against fraud together, and blockchain could be the right path to achieve this vision within 24 months. In 2019, reach combined with frequency is strong enough among mobile users to bridge the online advertising and the offline world, to provide proof of return on ad spend. Brands will stop paying for organic clients and start investing in incremental visits online and in real stores. We are now able to monitor performances from exposure to an intent to purchase in a store. 2019 will see a new trend coming, bridging the advertising and the purchase itself using transaction data and loyalty programmes."
Stan Coignard, Americas CEO, S4M
Brands will want to work with non-intrusive partners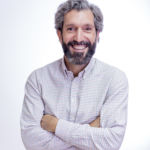 "This upcoming year, it will be all about working with players and ad formats that are able to target the end-user in an efficient way that will guarantee advertisers that the user will really be exposed to their ad. That's why we will continue to see a trend of brands wanting to work with partners that can provide high viewability, CTRs and, of course, the always-important brand safety. That's why it will be all about working with ad technology that is not intrusive, but at the same time can give them the performance they are seeking."
Alberto Grande, CRO Americas, SunMedia
Publishers must find partners to help them increase fill rates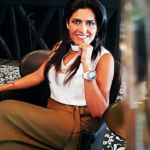 "For a long time, publishers have been one of the biggest losers in the digital advertising ecosystem. They can't compete against Google or Facebook; and with Amazon expected to become an even bigger player in digital advertising, many publishers might be affected. That's why they need to adapt and work with partners that have the technology to help them increase their fill-rates and earnings, so they can stay competitive."
Isela Abarca, Managing Director, SunMedia
New forms of fraud detection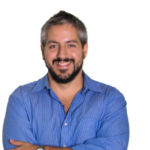 "Sixty-five percent of all money spent on advertising in digital media in 2019 will be traded programmatically. That's almost USD$84bn (£66.7bn). To be able to cope with this huge demand, technology players, such as SunMedia, not only will need to stay updated on all trends and innovations, but also cope with the needs from advertisers.
"Ads.txt and ads.cert will keep pushing forward and get into the in-app and OTT environments, and new ad fraud and nonhuman traffic detection methods and validators will arise. It will be a really exciting moment to be part of this industry."
Gonzalo Montaña, Regional Programmatic Manager, LatAm SunMedia
Amazon will be a force to be reckoned with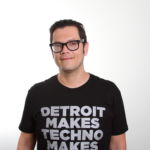 "There is going to be a growing adoption for machine learning in the advertising industry, (not to be misinterpreted as 'AI'), especially when it comes to automation of ad campaigns and insight development. Also, with the arrival of Amazon Advertising in the Mexican market, the efforts in advertising will be splitting not only in favour of the 'big' two providers (Google and Facebook); search within Amazon will bring down Google's SEM share, and Amazon's Video and Display products will become a big part of programmatic traders' decisions."
Jorge Rocha, Head of LATAM, Performics